Fourteen-year-old Carleigh O'Connell made headlines in July when, after someone spray-painted a hurtful message about her body, she responded by taking an empowering photo with the graffiti.
That message inspired readers around the country — including, it turns out, Monica Lewinsky.
The former White House intern wrote about the New Jersey teen for Vanity Fair on Thursday, applauding O'Connell for not letting her bullies define her identity.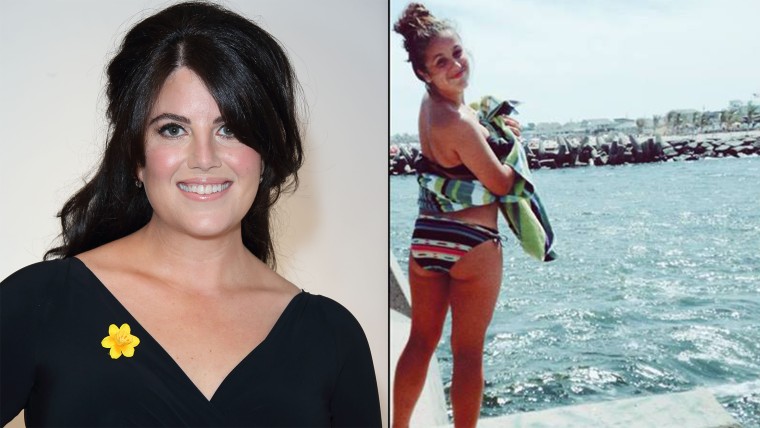 "Carleigh responded to the bullying, in fact, by refusing to be bullied, by refusing to have her identity defined by others," Lewinsky wrote.
She also added that social media seems to be allowing those being bullied to take charge more easily than before such outlets were around. 
"I'm finding that those who have lost command of their public narratives… shake off the assault or the slight, take control of their rightful place in their community or the larger culture, and use social media to return the salvo," Lewinksy writes.
Last month, after hearing from friends that someone had spray-painted a message about her rear end on a cement barrier in Wall, New Jersey, Carleigh put on a swimsuit, went to the wall and smiled as someone took a photo of her showing off her bottom while standing above the message.

"I wanted to show whoever decided to write that that I was stronger than that," she told TODAY.com at the time. "It didn't impact me at all. I didn't put my head down, I didn't cry about it. I didn't give the kids the power they wanted."

Now, as Lewinsky notes in her article, Carleigh is an ambassador for ReachOut.com and AMightyGirl.com, websites focused on empowering young women. But it's clear that her reach is extending to women of all ages.