On the heels of her dazzling performance at the Little League World Series, star pitcher Mo'ne Davis might have plenty more girls following in her footsteps.
Davis, 13, and her teammates from the Taney Dragons in Philadelphia, who finished third among U.S. teams, joined Matt Lauer on TODAY Monday. He shared a picture of his daughter, Romy, 10, playing on her Little League team and asked Davis whether her showing in Williamsport, Pennsylvania, might inspire more girls to play baseball. 
"I think there will be,'' Davis said. "There should be." 

Taney's tournament run came to an end in a loss to U.S. champion Jackie Robinson West of Chicago. It was a magical run for Taney, which became the first team from Philadelphia to reach the Little League World Series and finished third out of the 7,000 Little League teams in the country. 

"It feels amazing,'' Davis said. "(For a) team from the city to make it to the Little League World Series and to be one of the 16 top teams in the world, it's amazing." 
Related story: 5 women who totally rule in sports movies
Davis had plenty of people using that word to describe her performance, as she became the first girl to throw a complete-game shutout in the tournament. She also became the first Little Leaguer to ever grace the cover of Sports Illustrated.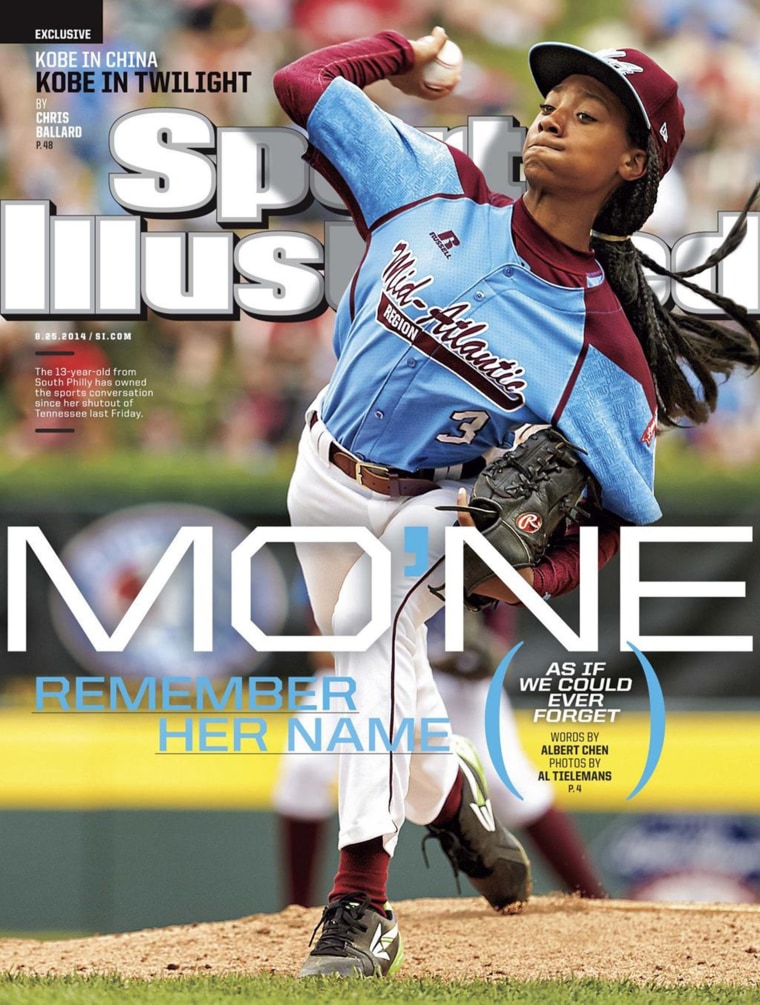 "I just did an interview (with Sports Illustrated), and I didn't know I was going to be on the cover, but I guess it's really cool,'' she said. "I've been reading it since I was younger and to be on the cover now, it's very cool. I liked the picture." 

Davis and her teammates took the coaches, parents and the city of Philadelphia on quite a ride that they won't soon forget. 
"My best memory is from playing on a beautiful field in front of thousands of people,'' Taney catcher Scott Bandura told Lauer.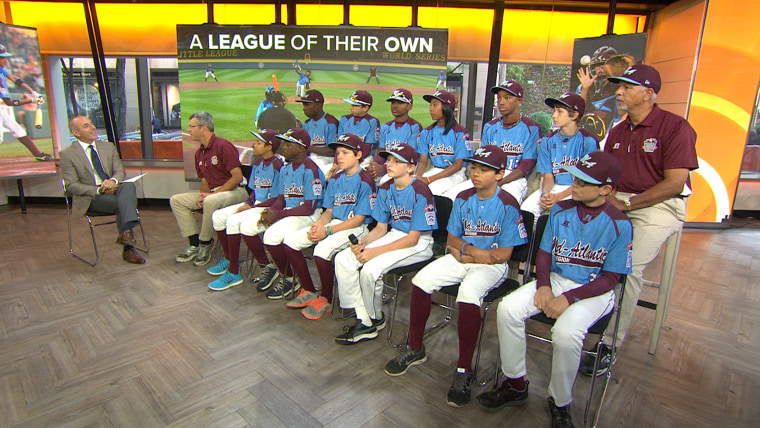 "Every coach/dad wants their last year of youth baseball to be something they'll hold on to forever,'' manager Alex Rice said. "I think we accomplished that this summer. We've been together two months, all the families, on the road. It was just an amazing summer, and I just hope they can remember it for their lives."
Follow TODAY.com writer Scott Stump on Twitter and Google+.