Even though Lake Bozman wasn't able to physically be there to celebrate his parents' special day, he was more present than ever.
Georgia-based photographer, Brandy Angel, photographed Lake, who passed away May 1 at 8 years old from leukemia, back in September 2014. When his condition began to worsen, his mom, Anna Bozman Thompson, asked Angel if she could possibly Photoshop him into their Christmas photo, but the wedding ended up coming first.
"We still may include him in our Christmas photo, but once we bumped up the wedding, I knew I'd want him to be there," Anna told TODAY.com.
Anna was supposed to marry Travis Thompson, her boyfriend of seven years, back in 2013, and Lake was going to be the best man, but they had to postpone once he relapsed and had to undergo a bone marrow transplant.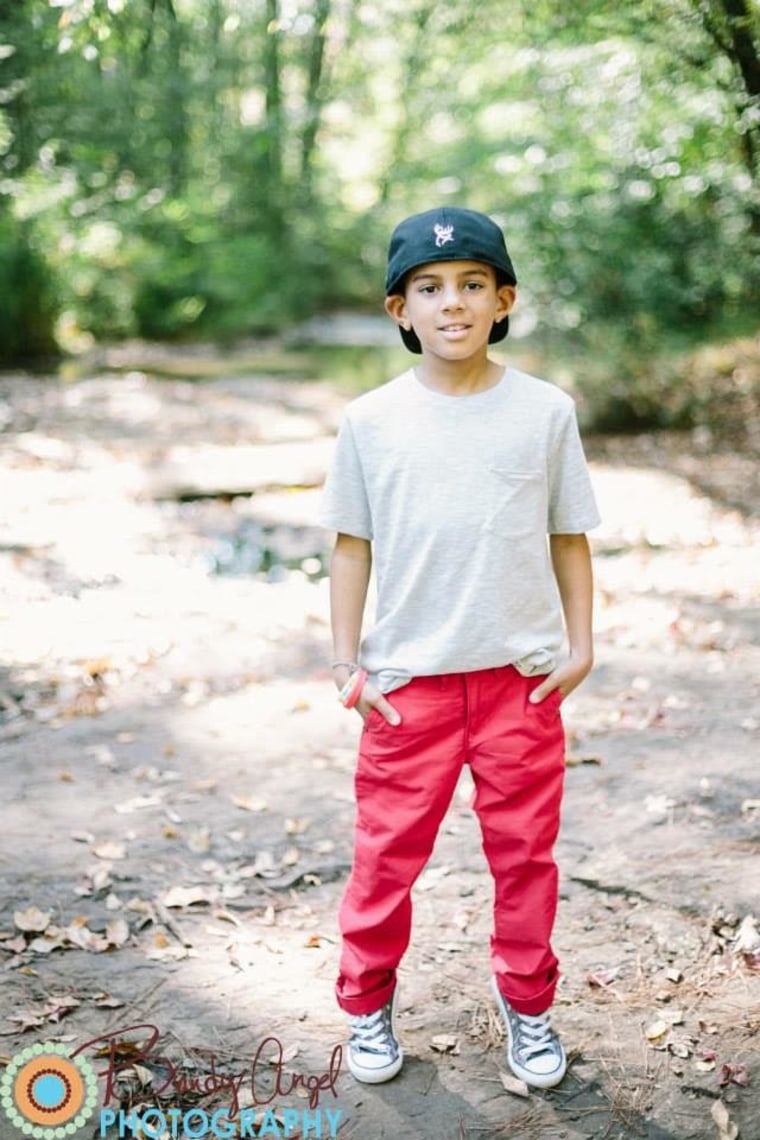 RELATED: Watching over them: Viral photo shows deceased dad with family
"We needed to focus on Lake at that time, even though he was the one who was pushing for us to get married already," Anna said. "He loved Travis like a father, since he never knew his own."
Right after Lake passed away, Travis decided that getting married would be a great way to honor him, so they officially tied the knot on a farm near their hometown of Kennesaw, Georgia, on Oct. 9. Lake's siblings, Trindon, 5, and Cambree, 2, posed for the photo alongside their parents, but missed their older brother.
"This was the first time they were taking family photos since Lake passed and it was a lot harder for Anna than she thought it was going to be," Angel told TODAY.com. "The day was still beautiful and it was a joyous occasion, but there was definitely a sadness in the air."
RELATED: Dad who recreated photos of deceased wife with daughter inspires fellow widower
The bride felt especially anxious before it was time to take photos, but was thrilled with Angel's work.
"Although I felt his presence that day and I was actually happy, it was almost unbearable to take family pictures without him," Anna wrote on Facebook on the six-month anniversary of Lake's passing.
"I needed this picture more than she or anyone could ever know," she went on to say.
The photo has already been blown up and framed, they're just waiting to find the perfect place to hang it in their home.
RELATED: Grieving husband plants four miles of sunflowers to honor late wife
Aside from the photo, which they'll cherish forever, they also paid tribute to Lake by walking back down the aisle after the ceremony to his favorite song, "Cruise" by Florida Georgia Line, and Anna pinned a gold ribbon to her bouquet to symbolize childhood cancer.
"I definitely feel like he was there that day," Anna said. "There was this special light that moved around with me in every picture. Brandy even sent me all these photos the night of the wedding to tell me how crazy it was."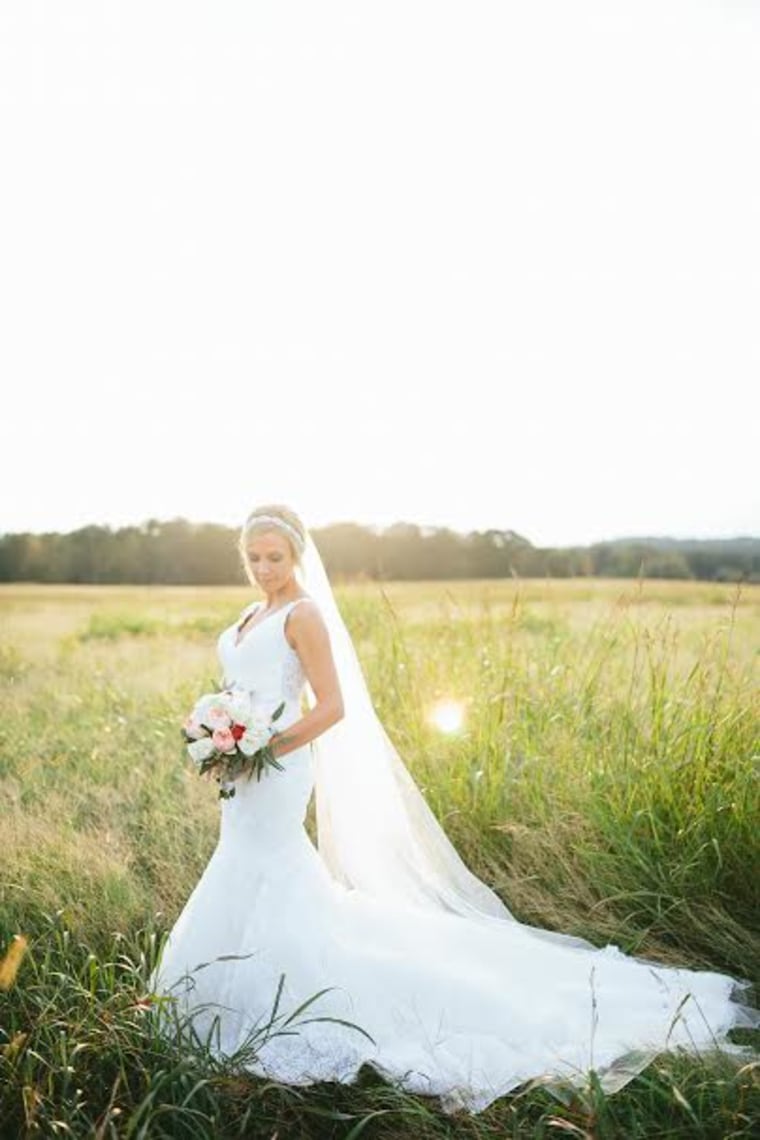 Anna had a very specific idea of how she wanted the photo to look, so Angel got help from Paul Woodward, a local retired graphic designer, to make sure the photo was exactly what Anna envisioned.
"I thought the idea was really special and most people who have lost someone know how much it would mean to have a photo like this to hold onto," Angel said.
Anna isn't the first to include a deceased loved one in a family photo. In April, a family in Oklahoma included their father in a photo to memorialize him.