A mom's routine grocery trip turned into a harrowing ordeal after one of her girls was taken hostage in a deadly standoff.
"I was literally begging for my daughter's life," said Alicia Keating, whose recent trip to an Oklahoma Wal-Mart was captured by the store's surveillance video.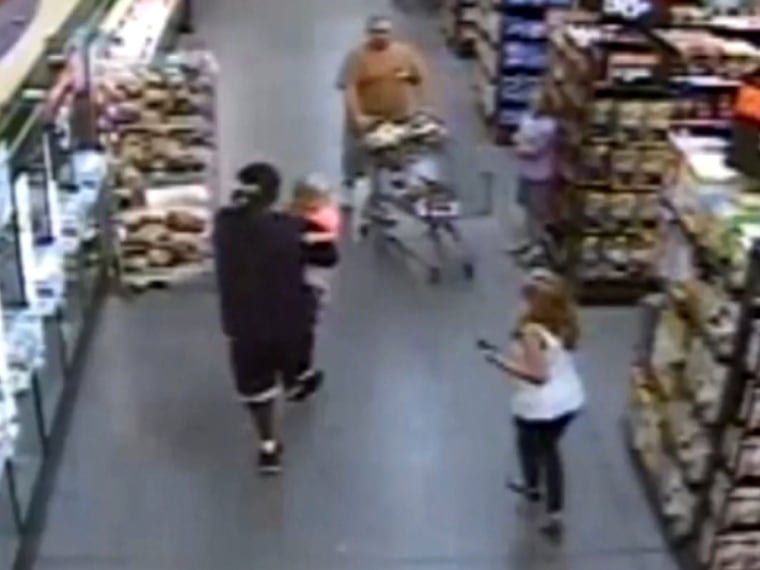 While Keating's back was turned, a complete stranger walked up to Keating's cart and picked up her 2-year-old daughter, Zoey. He walked away as the girl's 12-year-old sister watched in shock.
"Here's this huge man standing there with my daughter in his arms and he has a knife pointing towards her side," Keating said on TODAY in a segment that aired Wednesday. "He said really quietly, 'Hey, little mamma. You see this knife?'"
Keating became hysterical. She began screaming, pleading with the suspect to let her daughter go.
"I did not maintain my composure. I was completely freaked out," she said. "I wanted to reach out and grab her but he had a knife. There was nothing I could do but stand there and beg for her life."
Meanwhile, other shoppers in the store had called 911.
"There's someone with a knife holding a little girl hostage," one man told the emergency operator.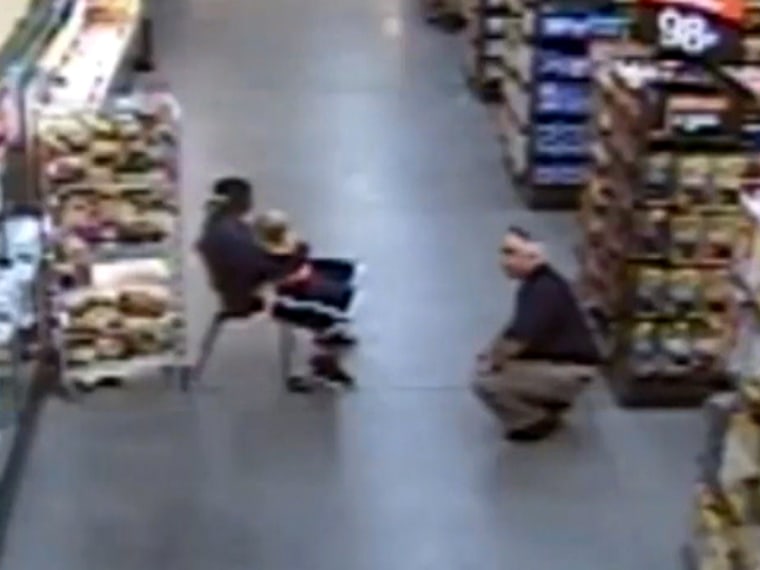 "He took this woman's kid and we need police here immediately," said another caller.
Midwest City, Okla., police cleared the store as soon as they arrived. They negotiated for more than 30 minutes with the suspect, Sammie Wallace, who continued to hold a knife to the toddler's neck. At one point, they gave Wallace a chair and talked with him one-on-one, according to the video.
Police said Wallace then started a 60-second countdown that the suspect warned would end up with him harming the child.
That's when police Capt. David Huff walked up to Wallace and shot him point-blank in the head.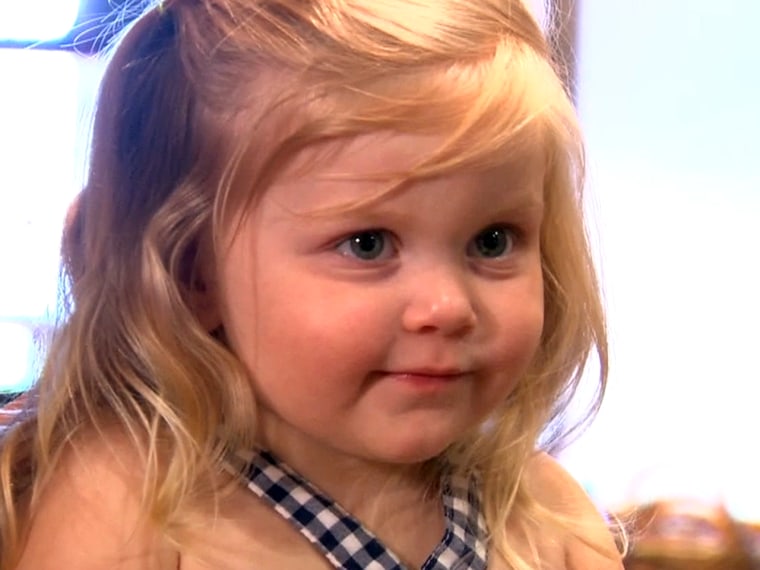 "When you have a suspect that starts counting down on a child's life, we're going to have to take appropriate action and unfortunately we had to use deadly force," said Sid Porter, Midwest City's assistant police chief.
Keating was outside when she heard the shooting.
"I heard the shot go off and I thought, 'Oh my God, they just killed her.' I thought, 'she's dead,'" she said.
Today, Keating and her daughters are back home safe and Zoey is none the wiser.
"My hugs are a lot tighter," said Keating, still amazed by what happened. "When I watch her play, I have never been more thankful."