In the time it took to press her iPhone, a single mother from Norfolk, England, became nearly as famous as the royal family she photographed.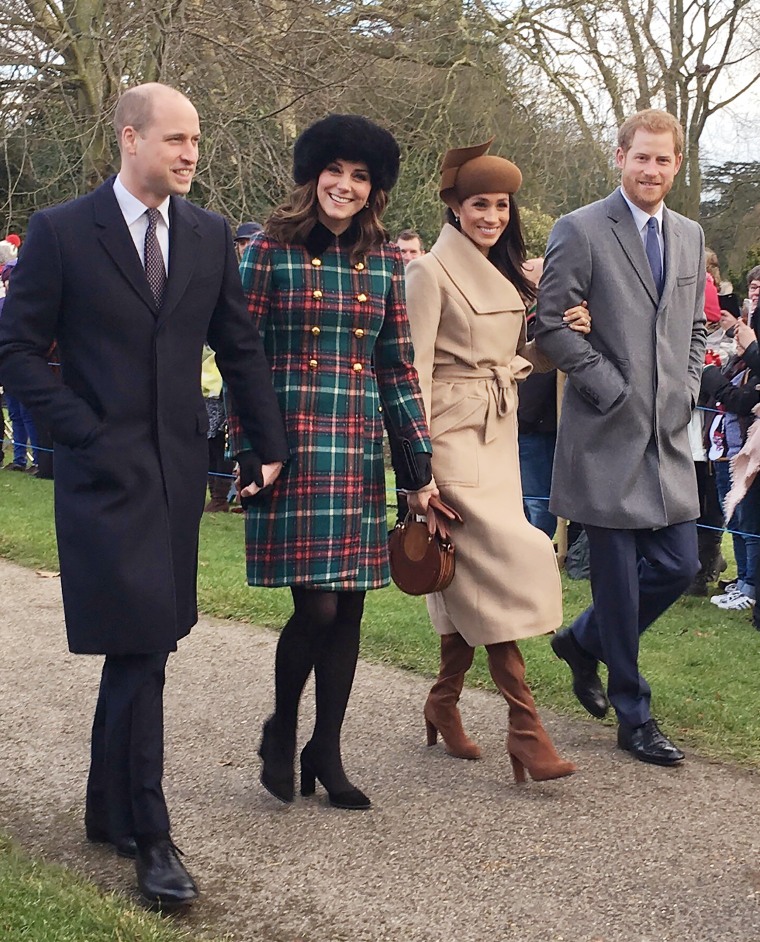 As is the case every Christmas morning, the royals made the pilgrimage on Monday to Queen Elizabeth's Norfolk estate and the St. Mary Magdalene Church for services. This year, photographers staked out plum spots for pictures along the path between the gate and the church grounds, anxious for their own holiday present — the opportunity to snap a shot of Prince Harry with his new fiancée, American actress Meghan Markle.
For Karen Anvil, it seemed like a great opportunity to see the royals in person — even just a fleeting glimpse.
"It's hard to describe the feeling that you get when a royal interacts with you," Anvil told TODAY. "They're part of history."
The 39-year-old hospital worker whisked her daughter, Rachel Murdoch, and best friend, Sara Atkinson, to the grounds early.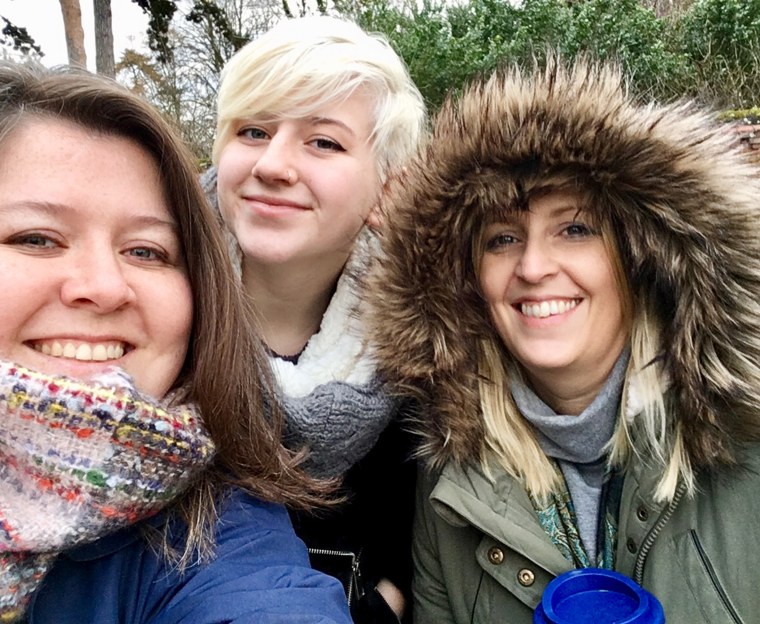 "After we got searched, it was so crowded, but we saw a gap," Anvil recalled. "I'm quite a big girl but I ran across the field to get there.
"We waited for 50 minutes and then it was madness, as you then heard a tsunami of sound. They were walking down, this fab four, and I took some photos with my regular iPhone. I was just lucky."
Was she ever.
After having passed the gauntlet of professional cameras, Prince William, his wife the Duchess of Cambridge, Prince Harry and Harry's future wife seemed to relax. Anvil picked that moment to yell, "Merry Christmas."
"I wasn't screaming or shouting, but I've got big chubby cheeks, a big smile, and seem very friendly, so they were just being very friendly back," Anvil recalled.
When the four royals faced her way to return her holiday greeting, Anvil snapped the picture that none of the seasoned photographers had managed to get.
After later posting the photo to Twitter — on an account that the self-proclaimed geek has used to keep tabs on "Game of Thrones" and "The Walking Dead" gossip — she watched as the pic went viral within hours. Professional photographers advised her to charge news outlets to use her picture.
As a single mom who works a full-time job at Queen Elizabeth Hospital and a second job for the country's National Health Service, she says the money couldn't come at a better time. She plans to use her earnings from the photo to help pay college tuition for her 17-year-old daughter, who wants to study health services.
Anvil has received plenty of positive reaction to her photo on social media. "The outpouring, mostly from Americans, has been like, 'You go, single momma!'" she said.
She's become a minor celebrity in her own right, taking part in interviews with British media. Her moment in the spotlight may be even better than the time she made eye contact and exchanged head nods with Queen Elizabeth when the queen visited her hospital.
"The fact that I had taken a photo by the luck of the gods that everyone sees," said Anvil, "it's something that one day I will be able to tell my grandchildren about."