Katie Myers had never seen someone take to her son the way one mystery child did and now all she wants to do is thank him.
At 7 months old, Kaden Myers was diagnosed with spinal muscular atrophy (SMA), which affects the control of muscle movement and requires the 1-year-old boy to be confined to a wheelchair.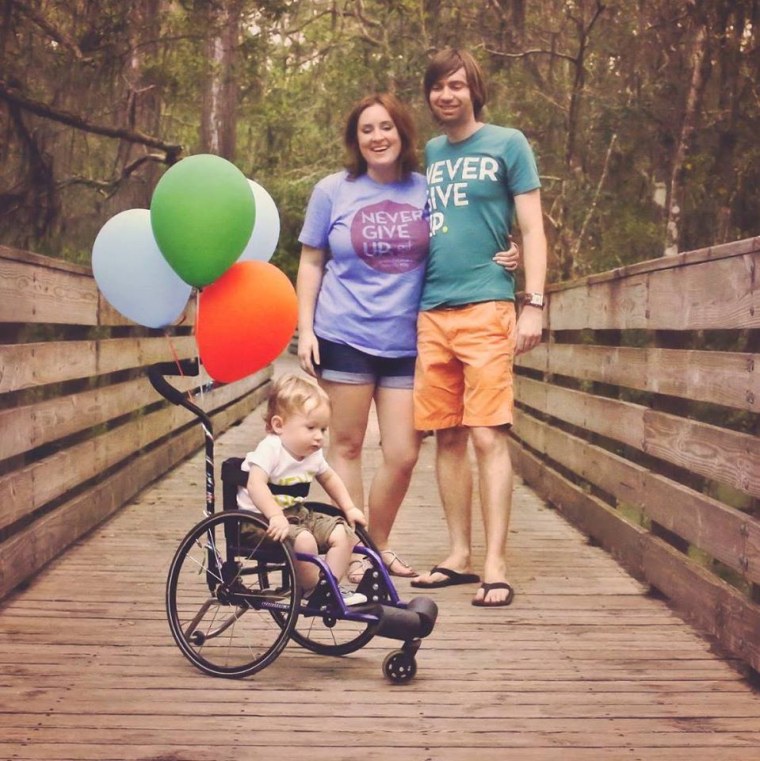 Myers and her husband always gets the same questions from people of all ages: What's wrong with him? Why can't he walk? Is he ever going to grow out of it?
RELATED: 'Paralyzed Bride' uses sexy photos to challenge attitudes about disability
At the South Florida Science Center in West Palm Beach, Florida, on Thursday, a nice boy didn't ask any questions, he just started playing ball with Kaden.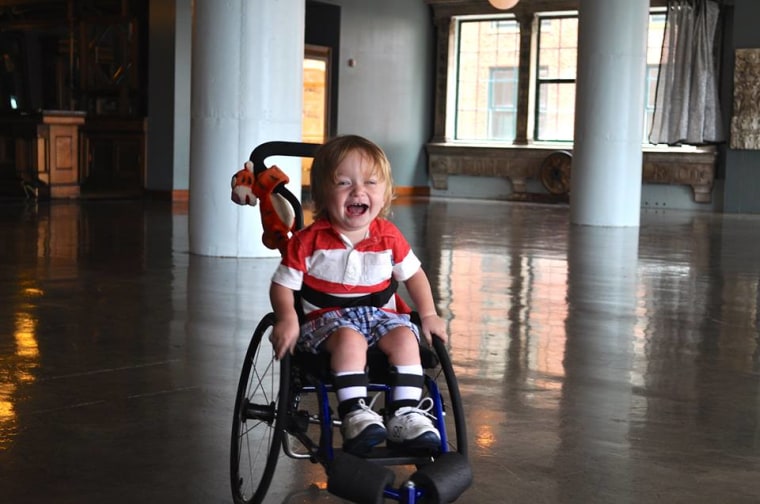 As Myers watched from the sidelines, she noticed her son put his hands above his head, which is something he's not normally capable of doing, so her first instinct was to take a picture. Since SMA is progressive, Myers tries to capture as much as she can in case he's not able to do that same thing down the road.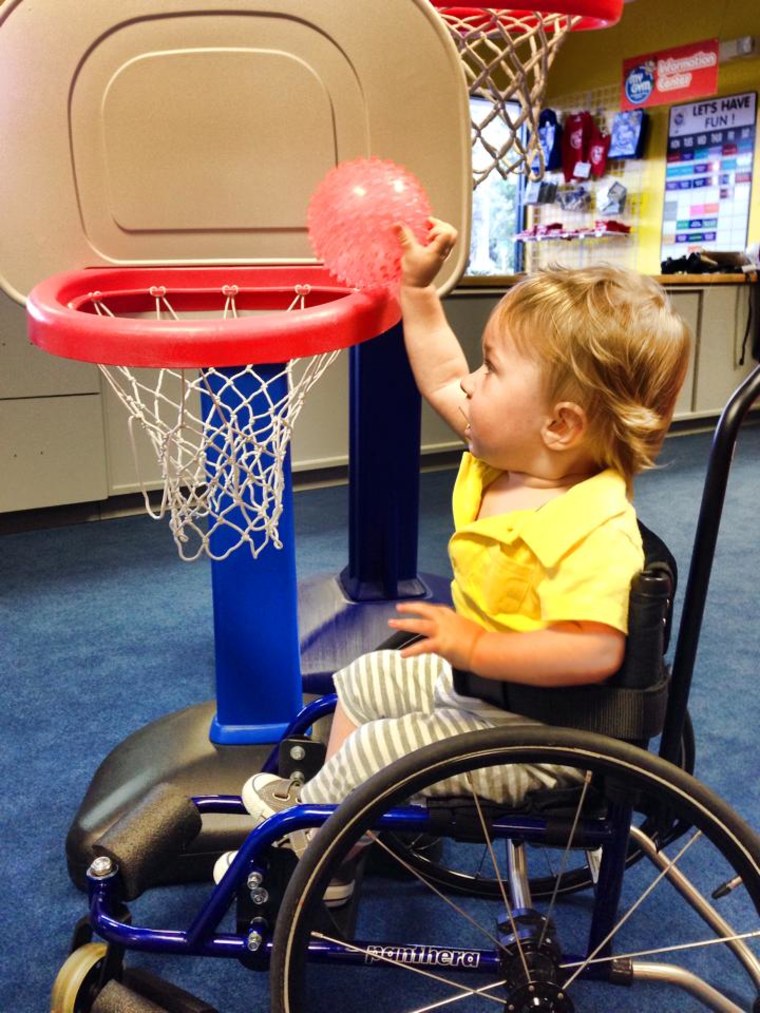 While Myers snapped away, the two boys enjoyed a game of ball, and when a ball would land on the floor, she would feel the urge to run and go pick it up, but Kaden's new buddy had it under control.
"I'm not used to someone seeing Kaden just for who he is and not for his disability," Myers told TODAY.com.
Later that night, she decided to post the sweet moment to Kaden's community Facebook page and she woke up to thousands of messages from people claiming that the boy was their grandson, neighbor or student, but so far none have been correct. The post now has more than 230,000 likes and has been shared more than 50,000 times.
Myers added, "All I could hope for Kaden is that he lives in a world where people see him before his wheelchair."