A woman whose son and father were killed in an apparent hate crime shooting at a Kansas Jewish community center said Tuesday that her grief has been eased by "a sense of peace about me that they're in heaven."
Mindy Corporon said she knew her father had passed immediately after seeing his body on the ground Sunday. 
"Literally, when I saw my father lying there, I heard God say, 'he's in heaven.' It was horrific but comforting," she told TODAY's Savannah Guthrie.
She then raced off to find her son, 14-year-old Reat Underwood, with "a lot of hope that Reat was not as bad off."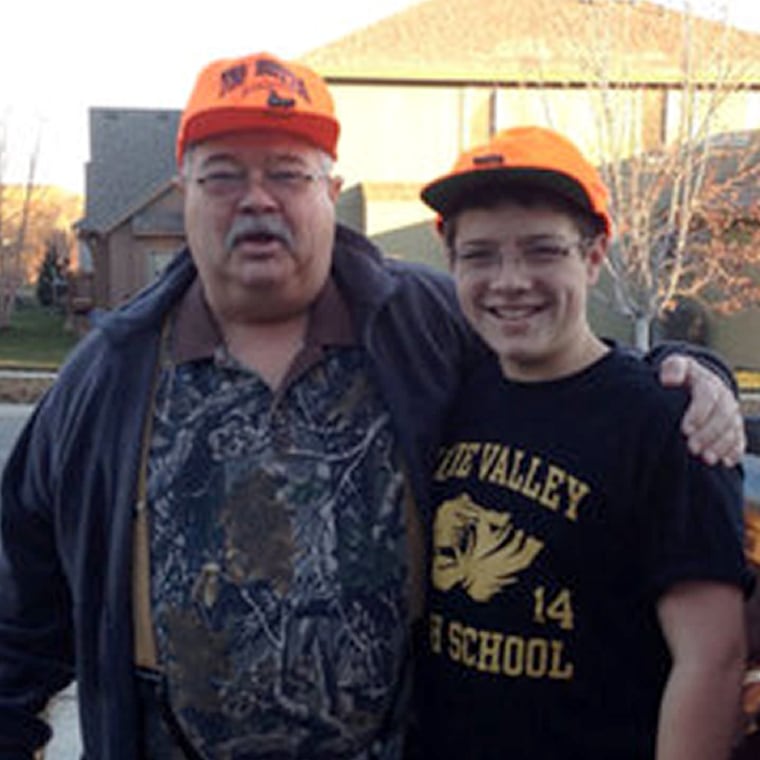 Authorities have taken Frazier Glenn Cross, Jr., a 73-year-old former Ku Klux Klan leader they say has a history of anti-Semitism and racism, in custody. He allegedly gunned down Reat and his grandfather, William Corporon, 69, while they were waiting for a talent show audition at the Jewish Community Center in Kansas City.
Cross allegedly also killed Terri LaManno, 53, at a nearby Jewish retirement center, where she was visiting a relative.
Mindy Corporon said she didn't know about the alleged gunman's history until she heard the details on TODAY Tuesday.
She said that while she has relied on her Christian faith, even she found it "a little tougher" Tuesday to cope with her loss.
"Somehow, God and my life and my family and our friends have prepared me for this so I'm uplifted by that," she said. "I have my moments, but I'm uplifted by the fact that they're in heaven."
Reat, a Boy Scout, a singer and member of the debate team, approached life optimistically, his mother said. He even put his motto, "Live life to the fullest and never give up!" on his Twitter account.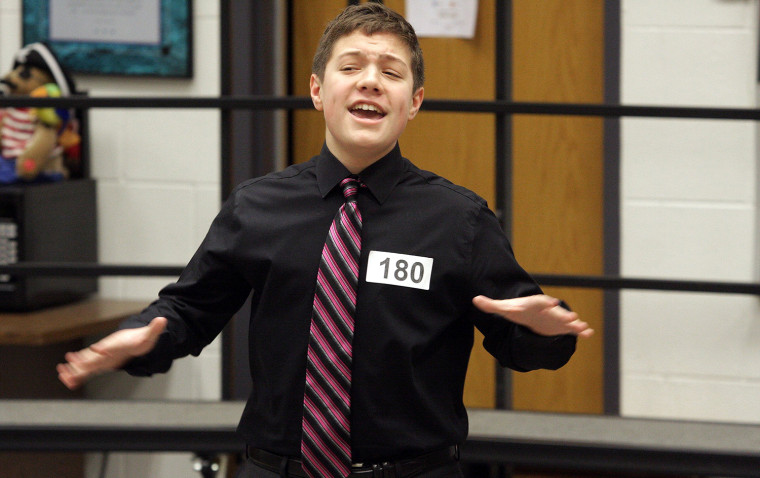 "He's wonderful in my heart and my memories. We had a wonderful 14 years with him and he had a very full life for a 14-year-old," his mother said.
Corporon encouraged her son's friends and classmates to reach out.
"I want them to know that we're available for them to talk to us and we're going to follow them, the students that knew him," she said. "We'll follow them through graduation and college and we want to be a part of them as well so that Reat's memory lives on."
Corporon also spoke about how her father's love for his grandchildren prompted his move to her town to be closer to them.
"He and my mom did everything that they could for their grandchildren — soccer games, basketball, baseball, tournaments, nonstop. They wanted to be with them," she said. "They're the grandparents that bathed the kids and diaper and everything. They're very 'all in.'"
Corporan encouraged well-wishers to keep her in their thoughts.
"It's the prayers that help, so keep praying," she said.
Follow TODAY.com writer Eun Kyung Kim on Google+ or on Twitter.