/ Source: TODAY Contributor
At 31, Sarah Whitney was diagnosed with stage-3 breast cancer. Twenty weeks pregnant with her third child at the time, the Florida mother had surgery to have one breast removed and soon after, began chemotherapy. Throughout her pregnancy, Whitney says her main concern was to have a healthy baby.
So there was immense joy when son Kal-El was born healthy in April. Photographer Kate Murray was there to capture photos of the birth and of Whitney breastfeeding her newborn with her remaining breast.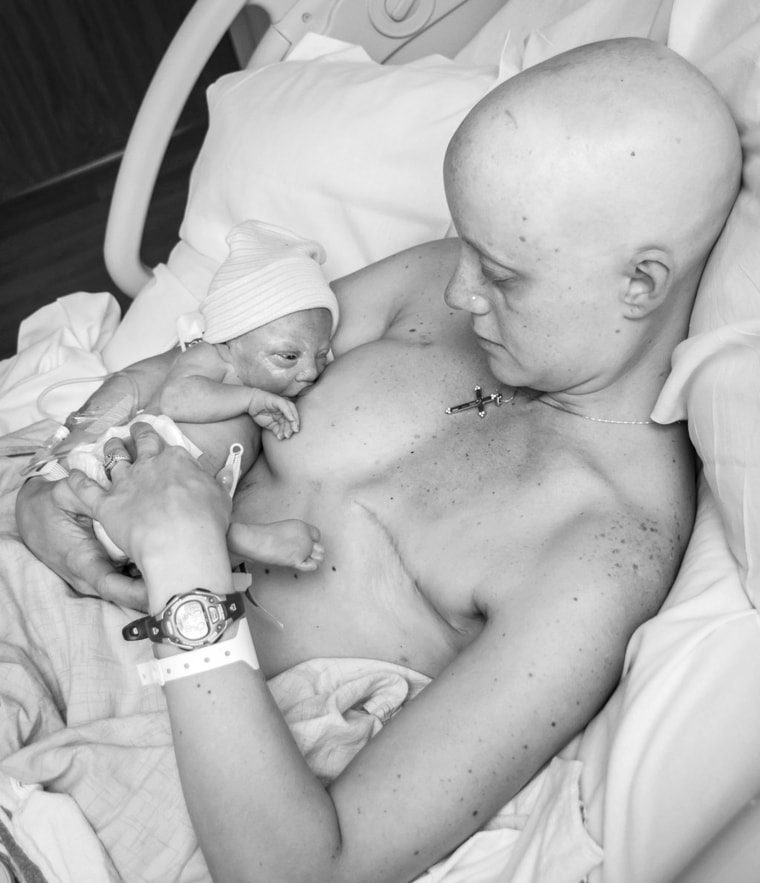 After Whitney's midwife office, Gentle Birth Options, posted Murray's images to their Facebook page, the photos went viral. Whitney says, at the time, she was focused on spending time with her son, and tried to stay out of the limelight. But after a local news site did a follow-up story on the photos earlier this week, the powerful images made their rounds on the Internet again. This time, Whitney says she's ready to tell the story that goes with the touching images.
"(The photos) went viral as soon as I had my son, but I was just this unnamed woman," Whitney told TODAY Parents. "It's still completely shocking and unexpected to me that they've gone viral. I think for different people, they mean different things — maybe it's the vulnerability, or maybe it's that any woman that's had a child knows you would do anything for them, or maybe it's seeing a mom breastfeed against all odds."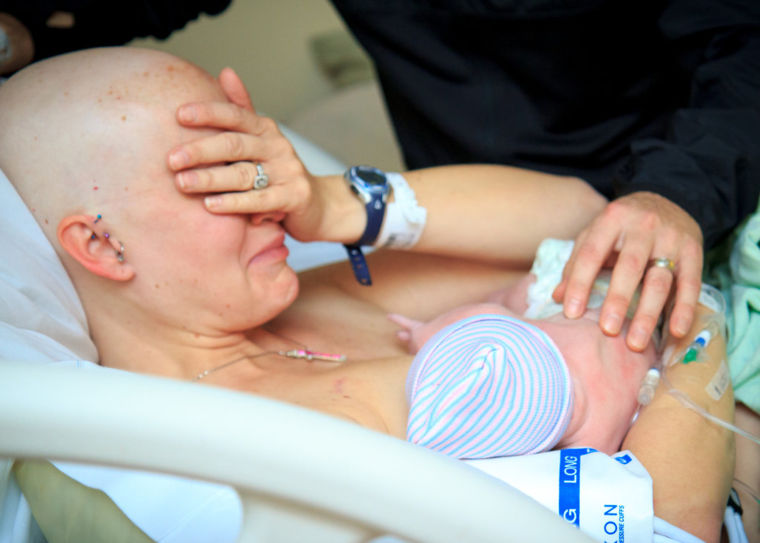 For Whitney, the photos were a way to capture memories of a time period that ended before she was ready — the mother of three was only able to breastfeed Kal-El for two weeks before beginning a new, stronger round of treatment that would cause her milk to be harmful to her baby.
"I breastfed my first two children and I loved it…instinctively, innately it was important to me, and I loved breastfeeding them," said Whitney. "I was looking forward to doing that again with my child and having that bond, so when they told me not only would I not have the delivery I wanted — the drug-free, the natural, the water birth — but that I wouldn't be able to breastfeed…I was heartbroken."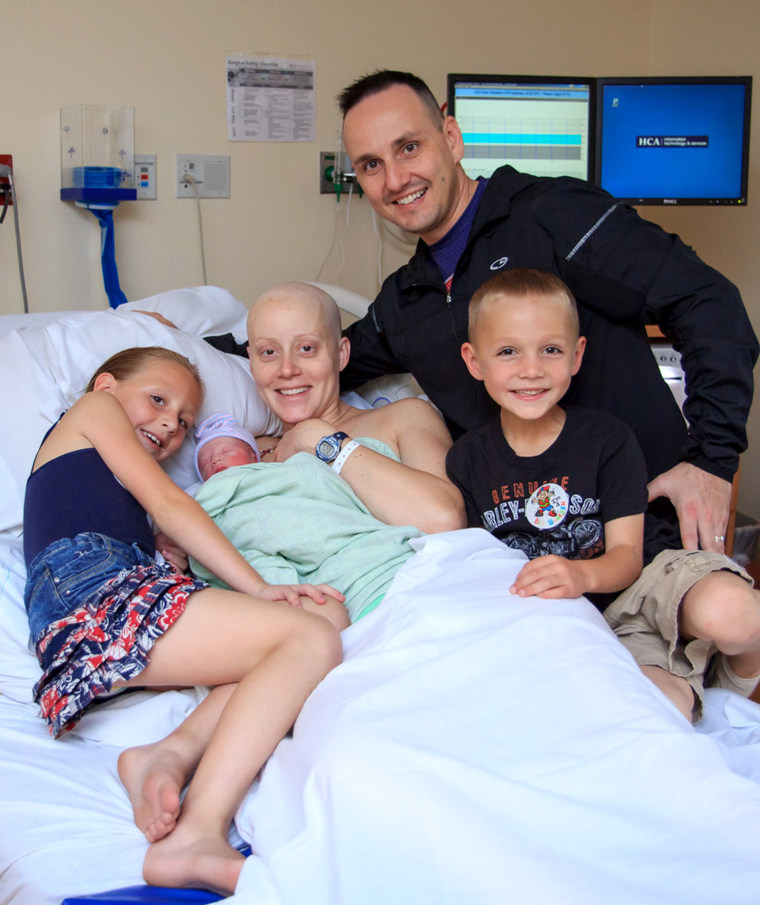 "It is still, to this day, the hardest thing to deal with. Every day, it's a constant reminder when I'm feeding my son a bottle — that I can't breastfeed him," she added.
When Whitney stopped breastfeeding Kal-El, she began chemotherapy and radiation. Today, she's finished both treatments, and is now treating the cancer with infusions of the medication Herceptin. The young mother will also take an anti-hormone medication for ten years, and is considering having her remaining breast removed to prevent a reoccurrence of the disease.
Whitney's doctors have advised against her having more children, as pregnancy would increase the chances of the cancer returning. Whitney says this news was equally devastating, as she and her husband, Michael, have always wanted four kids.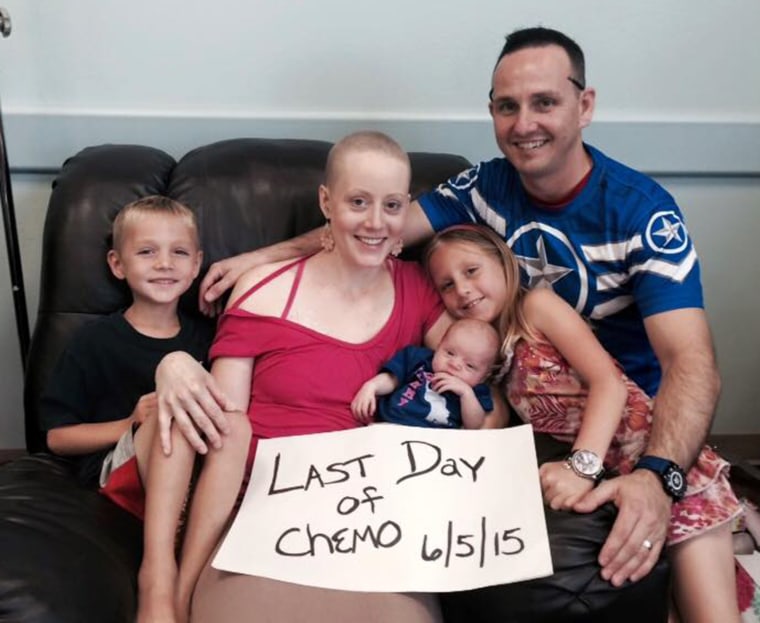 "I have to accept it. I want to be here for the three children I have instead of risking it for a child that I don't have," said Whitney.
Kal-El is now 6 months old, and Whitney says she's focused on spending her days doing the things she wasn't able to do during her treatments. Having lunch with her daughter, Corah, 7, or enrolling her son, Phoenix, 6, in sports are activities that she was once too exhausted to do, but that she now cherishes.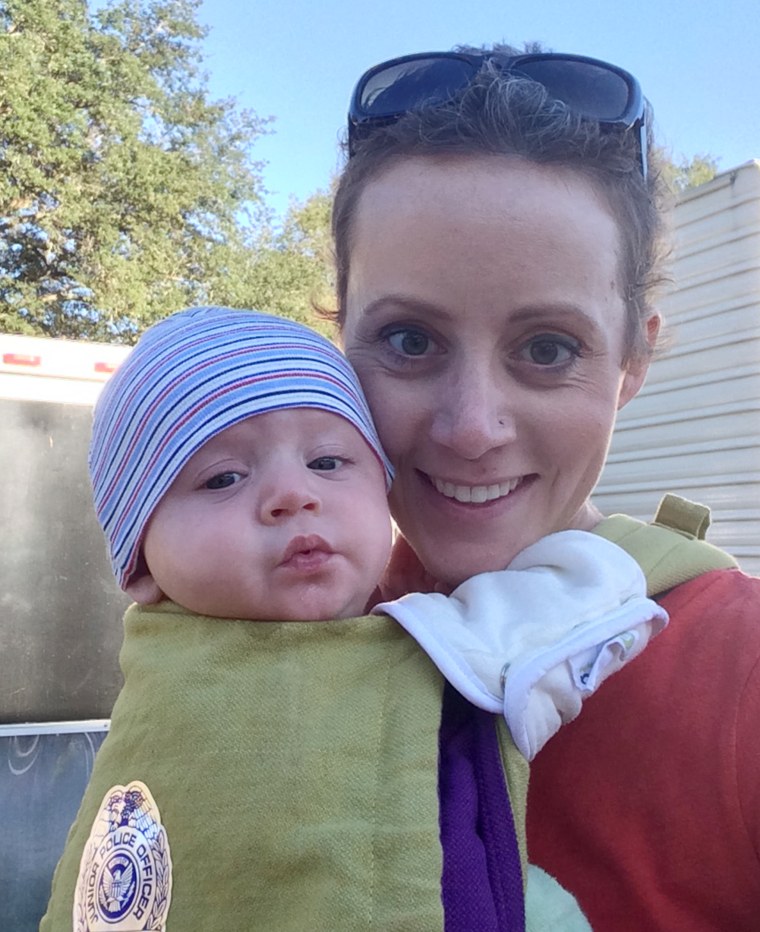 She's also been able to continue giving Kal-El breast milk, thanks to donated milk from other breastfeeding mothers in her community.
"There have been 27 women who've donated milk to feed my son. And he's amazing — I keep saying God must know I want him on breast milk, because he's not picky. He will take anyone's milk," said Whitney.
Whitney says members of her online support community, Super Sarah Supporters, have stepped up in several other ways, offering prayers, sharing their own experiences, and even creating a GoFundMe to help with her medical bills and the expenses of having breast milk shipped to her.
While the viral photos of Whitney and her son have touched many, Whitney says they have left her with precious memories that she will always hold close.
"Just to know that he came out and there were all these doctors and specialists and nurses around in case something was wrong — for him to come out perfect and then to know what to do and latch on — it was so important to me to be able to have that time with him. I was just overwhelmed with emotion," said Whitney.