"Oh, Mommy! There you are!"
Those were the words of 12-year-old Christopher Ward Jr. after getting a glimpse of his mom for the first time in his life.
The fifth-grader was born with optic nerve hypoplasia, which makes him legally blind.
Throughout his life, doctors told the boy's mom, Marquita Hackley, that nothing could be done to improve her son's vision.
Things changed on April 12 when Hackley, her son and one of his teachers drove to Washington, D.C., from the family's home in Forest, Virginia, to try out a pair of electronic glasses.
Hackley was skeptical about eSight's electronic specs when she first heard about them a couple of years ago.
After coming across the glasses again in February, she ran the idea by Mikel Kersey, one of Christopher's vision specialists at Thomas Jefferson Elementary, who suggested checking them out.
RELATED: 'Big time flashing': After 30 years, blind man sees with 'bionic eye'
As soon as Christopher slipped on a pair of their electronic glasses, he saw the world in a different light.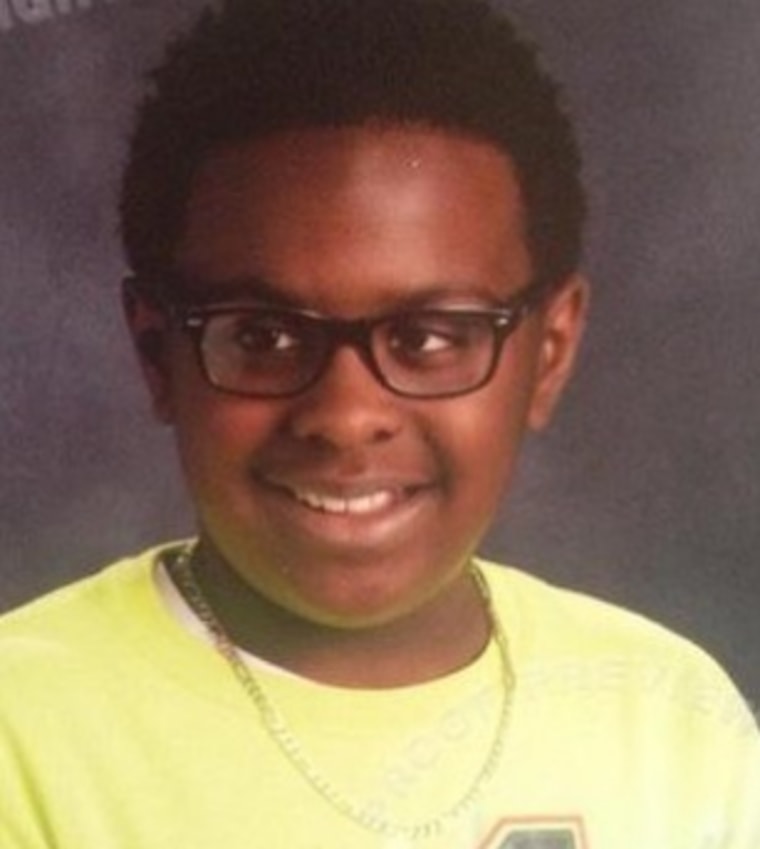 "It was one of those moments you can't put into words," Hackley, 32, told TODAY. "I was pretty emotional and cried a lot because I never thought this day would come."
With his new eyewear, Christopher is most excited about the chance to read in print. He's a year behind in school because it took him extra time to learn Braille.
He's also looking forward to seeing his favorite TV character for the first time.
RELATED: 'Be My Eyes' app let's vision-impaired people crowdsource sight
"Even though he's never been able to see what SpongeBob looks like, it's his favorite show," Hackley said. "I'm happy that he'll finally be able to watch it the way all his peers have been able to for so long now."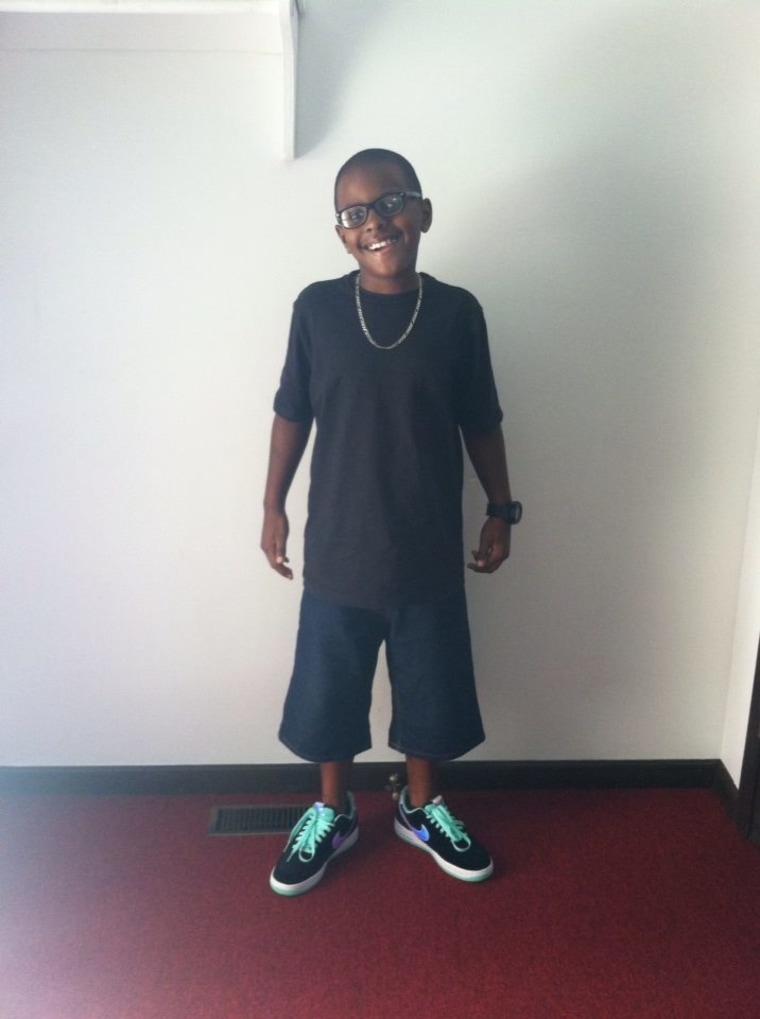 Hackley knew these special glasses would drastically change her son's life, but after she found out that they cost $15,000 without any help from her insurance, she created an online fundraiser.
Within just a few weeks, she surpassed her goal and they ordered the glasses on Monday. They are expected to arrive in two weeks.
"We've always had a very close relationship, but I imagine this will bring us closer and stronger," Hackley said. "As his mom, this is all I've ever wished for him."