Whenever Major League Baseball umpire John Tumpane is in Pittsburgh to work a Pirates game, he crosses the Roberto Clemente Bridge on his way to get lunch or while on a run.
On Wednesday afternoon, Tumpane took his usual route. And today, a woman is alive because of it.
Tumpane, 34, was crossing the Roberto Clemente Bridge right near PNC Park at about 3 p.m. when he saw a woman climb over the protective railing and stare at the Allegheny River below.
When people near him seemed alarmed, he ran to the woman's side.
He put a hand on her shoulder and asked what she was doing. She replied that she wanted to get a better view. The ledge where she stood extended only about a foot from the bridge.
"I told her I'll go buy her lunch, and we'll talk things out and get her in a better place,'' Tumpane told "The Dan Patrick Show" on NBCSN Thursday. "She told me no, just let her go, that she'd be better off on that side, and that I won't really remember her and I don't really want to help.
"I said, 'No, I want to help you, let's just talk this out.'''
Tumpane then grabbed ahold of her, hooking his arms into hers, and mouthed to another pedestrian to call 911.
The woman struggled and asked him to let her jump. "You'll forget me tomorrow," she told him, as Tumpane recalled to the Pittsburgh Post-Gazette.
"I'll never forget you," he said. "You can have my promise on that."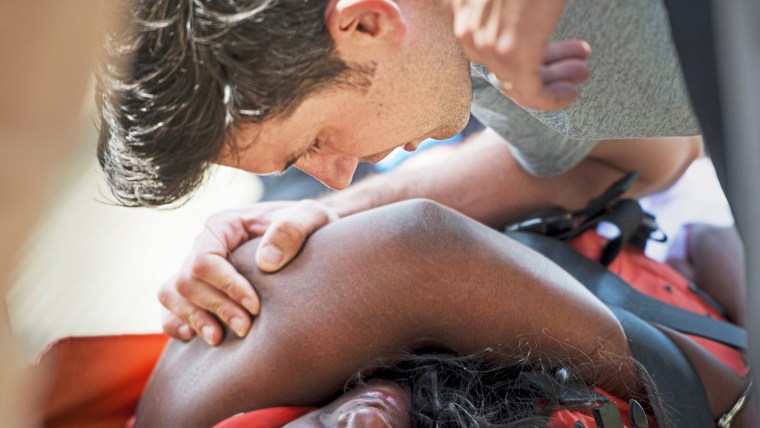 Several times before first responders arrived, the woman let both of her legs slip off the ledge.
Tumpane fought to hold on from behind a 5-foot railing. Otherwise, she would have plummeted off the bridge, he told Patrick.
"I just thought I'm going to hang on and hang on and I'm not going to let go ..." he recalled.
"Obviously your adrenaline is going, and I think you get that inner strength that you never thought you had, especially when you have someone else's life in your hands."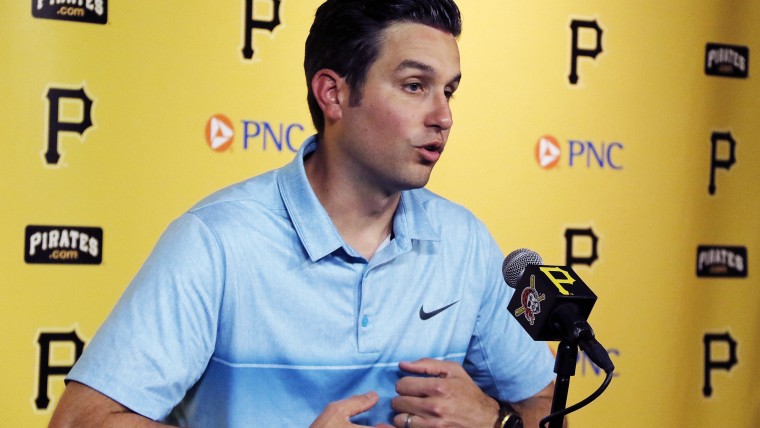 An onlooker, Mike Weinman, 32, rushed over to help by grabbing the woman's ankles.
Eventually, police and other emergency personnel arrived by boat, ambulance, fire truck and helicopter. They secured the woman to the railing with a rope and gave her a life vest, the Post-Gazette reported.
They pulled her to safety and took her to a local hospital with non life-threatening injuries. The woman hasn't been identified.
After the incident, Tumpane, who said no one at the scene knew he as a major league ump, went back to the stadium to work home plate for the Pirates-Rays game. (Coincidentally, Weinman is an employee of the Rays.)
Speaking to Patrick, Tumpane recalled how he could see Roberto Clemente Bridge from his spot behind the plate.
"You try to regain composure and obviously you're thinking of everything that just happened and obviously there's other ways that situation could've played out,'' he said.
An ump since 2010, Tumpane has called a no-hitter and been part of other memorable moments during his career.
But nothing compared to what happened on the bridge. He'll be crossing it again on Thursday for another Pirates-Rays game.
"I think something like this just shows that there's more meaningful things in life, and how precious life is,'' he said. "I hope she's doing all right, and I hope to see her again."
Follow TODAY.com writer Scott Stump on Twitter.