The filmmaker who documented Mitt Romney over two presidential campaigns said he didn't bother to explore the White House candidate's most famous misstep because it didn't offer anything new.
"My strategy in making the film was to show up and shut up and just film. I asked him about '47 percent.' He just didn't give me an answer that he hadn't already given 100 other times to reporters," Greg Whiteley said Wednesday on TODAY.
Whiteley provides the public a rare look at the two-time presidential candidate in the documentary, "Mitt." The Romney family gave the filmmaker extraordinary access to private moments and campaign strategy sessions that previously hadn't been seen by even reporters who shadowed the White House hopeful.
One of Romney's most famous moments in the 2012 campaign was when he wrote off the votes of nearly half the country, saying that 47 percent of the nation couldn't be persuaded to take personal responsibility so he wasn't counting on their support. The comment, captured on a hidden camera, was widely circulated and became a turning point in Romney's campaign, which he lost to President Obama.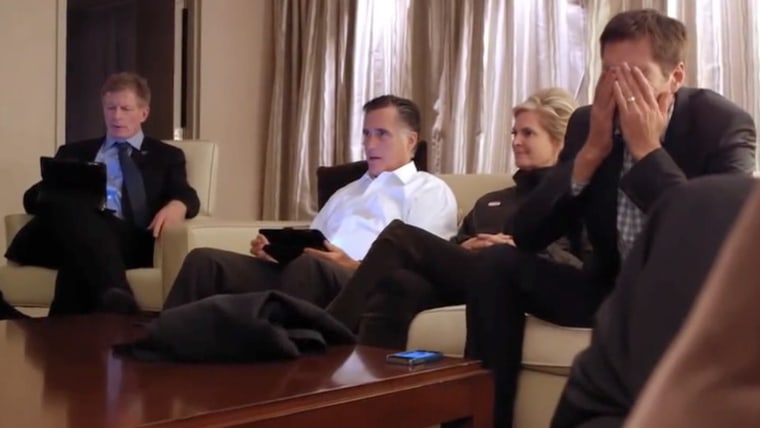 Whiteley said he spoke to Romney about the comment, but the focus of his film was about the individual, not the campaign.
"Over six years of filming him, when I was done, after the election, I just didn't want to just rehash stuff that people already had rehashed," he said. "The strength of my footage was just these very candid personal family moments."
Whiteley said Romney hasn't told him directly what he thought of the film, but during a recent question-and-answer session following a movie screening that Romney attended, he asked the former candidate about his thoughts.
"He said there were things in the film that he would not have put in. It was uncomfortable for him to watch," he said. "But he was touched by what he saw his family go through. And he was touched by their support that was portrayed in the film."
The film will be available on Netflix on Friday, the same day Romney will join TODAY for a live interview.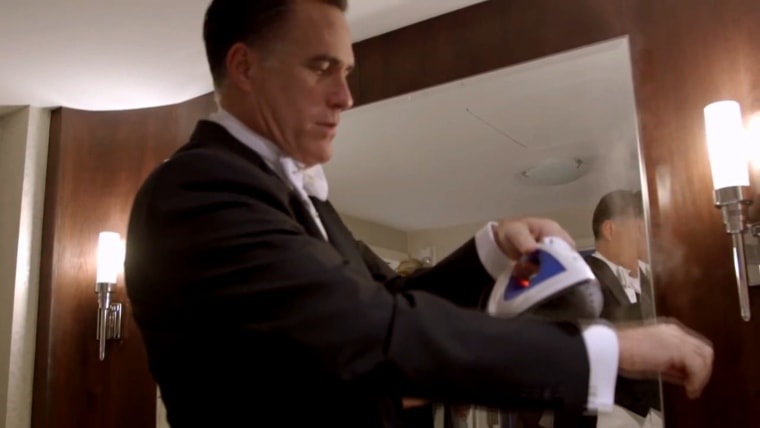 Whiteley said he is still amazed by the level of access he had to the candidate. He first got the idea for his film in 2006, after reading in the newspaper that the then-Massachusetts governor planned to meet with his family over Christmas to weigh the pros and cons of a presidential run.
"There was something about that that just sounded like the beginning of a great movie, so I reached out," he said.
A mutual friend introduced him to Tagg Romney, who loved the idea and pitched it to his father — who rejected it. But Tagg encouraged Whiteley to be persistent.
"He said, 'You know, I think if you showed up on Christmas Eve, I don't think my dad would throw you out,'" he said.
That's exactly what Whiteley did, showing up on the family's doorstep the day before Christmas.
"Mitt Romney opened the door, kind of rolled his eyes and let me in," he said. "And I filmed that night and I just kept filming for the next six years."
Tune in to TODAY for a live interview with Mitt Romney on Friday.