A mission of art, hope and healing in southwest Missouri is shining a light on people coping with loss.
The Mending Hearts photo exhibit, housed by the Lost and Found Grief Center in Springfield, which offers grief counseling to those who have lost a loved one, houses dozens of compelling images and stories that recall those who are lost but not forgotten.
Now, an all-new exhibit featuring nearly 50 new photos and stories is going on display on Oct. 28 to celebrate the opening of a new building at the center.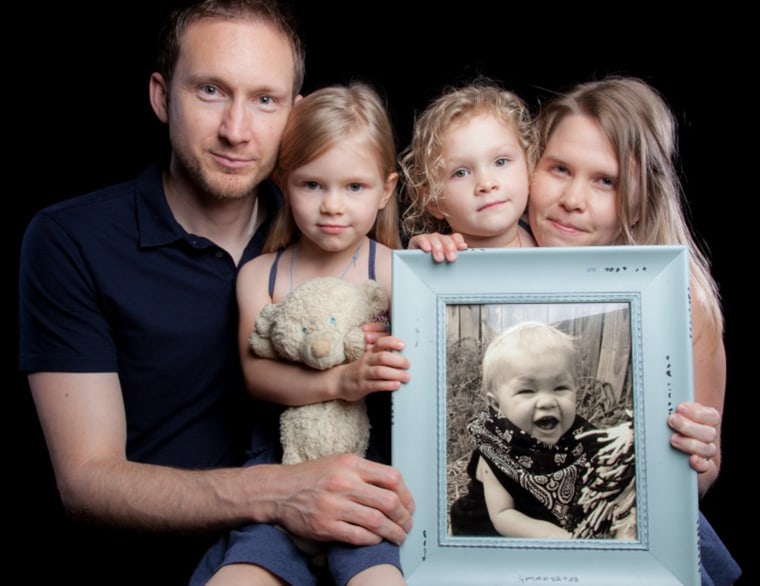 Dr. Karen Scott, Lost and Found's co-founder, told TODAY.com that the newest series, sponsored by Mercy Hospital, features a wide range of stories, including some from bereaved children who have lost a family member and parents who have lost a child.
RELATED: Meet the tattoo artist making breast cancer survivors feel 'whole again'
"We gave each a half a piece of paper and said, 'Tell me your story.' That was the only direction," Dr. Scott said.
Local photographer Randy Bacon shot the images.
"I remember a few stories that were one or two sentences. My first thought was, 'OK, what's this going to be?' And then after I read them, my world was literally rocked," Bacon said.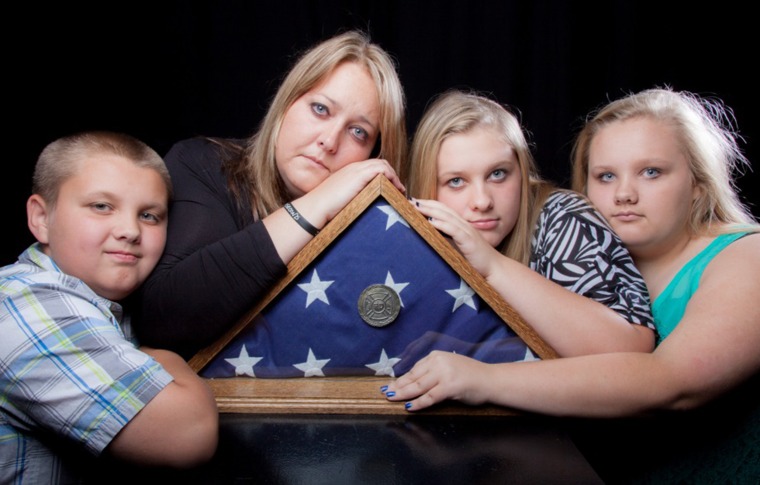 One particular story that struck him came from a little boy named Daylen.
RELATED: 'They deserve to be celebrated': Woman helps homeless kids celebrate their birthdays
"I got the story and again it was like ten words. 'My mom's favorite color is pink, her favorite food is bean burritos and I love her,'" he recalled.
The 46 stories to be featured in the exhibit express a sense of unity and solace among the grieving.
One of the families is the Hansons, who lost their daughter, Mimi, in 2014.
Charles Hanson, Mimi's father, said he hoped their story would bring consolation to others who have experienced a loss. He shared it with Today.com.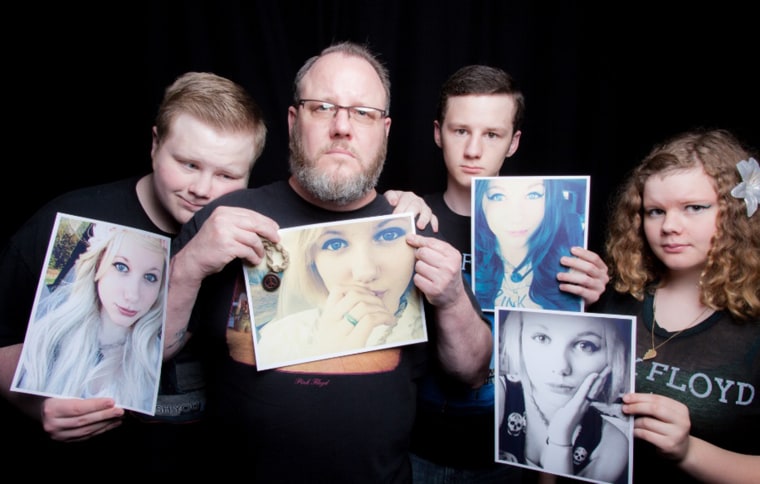 It started out a typical Sunday on June 8th, 2014. How were we to know that our lives as we knew it would become shattered and forever changed? At approximately 8:30 Sunday evening, I received a frantic phone call from my son, who was on a family vacation in Washington State, that Mimi, his younger sister, my 14-year-old daughter, was not breathing or responding to paramedics who were frantically working on her. Mimi was later pronounced dead, due to an overdose of prescription pain medication. The light and love of our life was gone from us. Our lives have changed; we are forever changed. We love and miss our 'Moe.'
For many of the families, the photography session was the first with a missing piece of the puzzle.
"It's a lot different than taking a regular family portrait," Hanson said. "Being able to be a part of that means a lot – my daughter's legacy is living on."
Dr. Scott added, "Grief happens to young families far more often than people realize."
"There will be a day when you can look to the future with happiness."