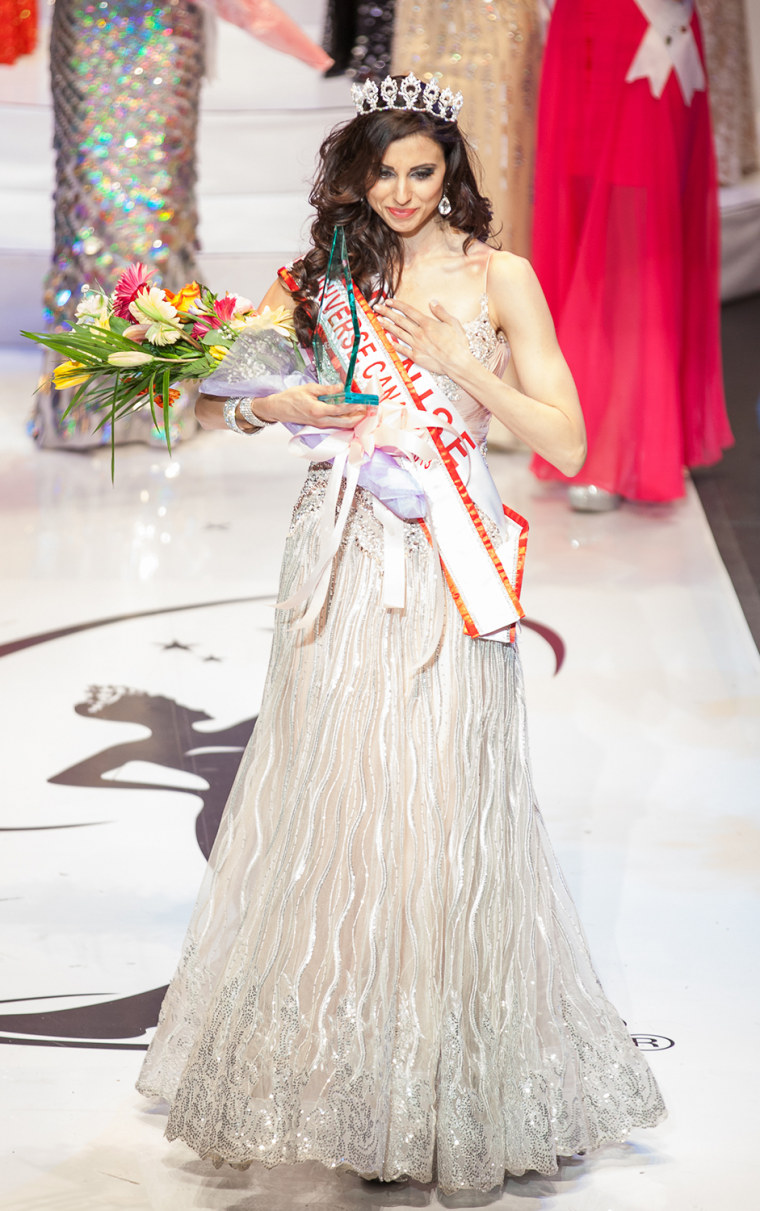 For nearly 24 hours, Denise Garrido was living her dream as the winner of Miss Universe Canada.
But on Sunday night, a typo discovered in the tabulation of the results took it all away. It turned out that Riza Santos, 26, was the actual winner, and Garrido, 26, was the third runner-up.

"My reaction was shock and disbelief at the time, and I was so tired from a long day of photos and interviews that I didn't know if I was hearing that correctly,'' Garrido told TODAY.com. "I was a little bit embarrassed, thinking about how I would tell this to family and friends who were celebrating already.

"After stepping back and letting it sink in, it's obvious that it actually was a blessing in disguise. If they had not made a mistake, I would've never experienced that moment, something I've always dreamed of. I don't think I would've received as much attention if I won as I did with this error.''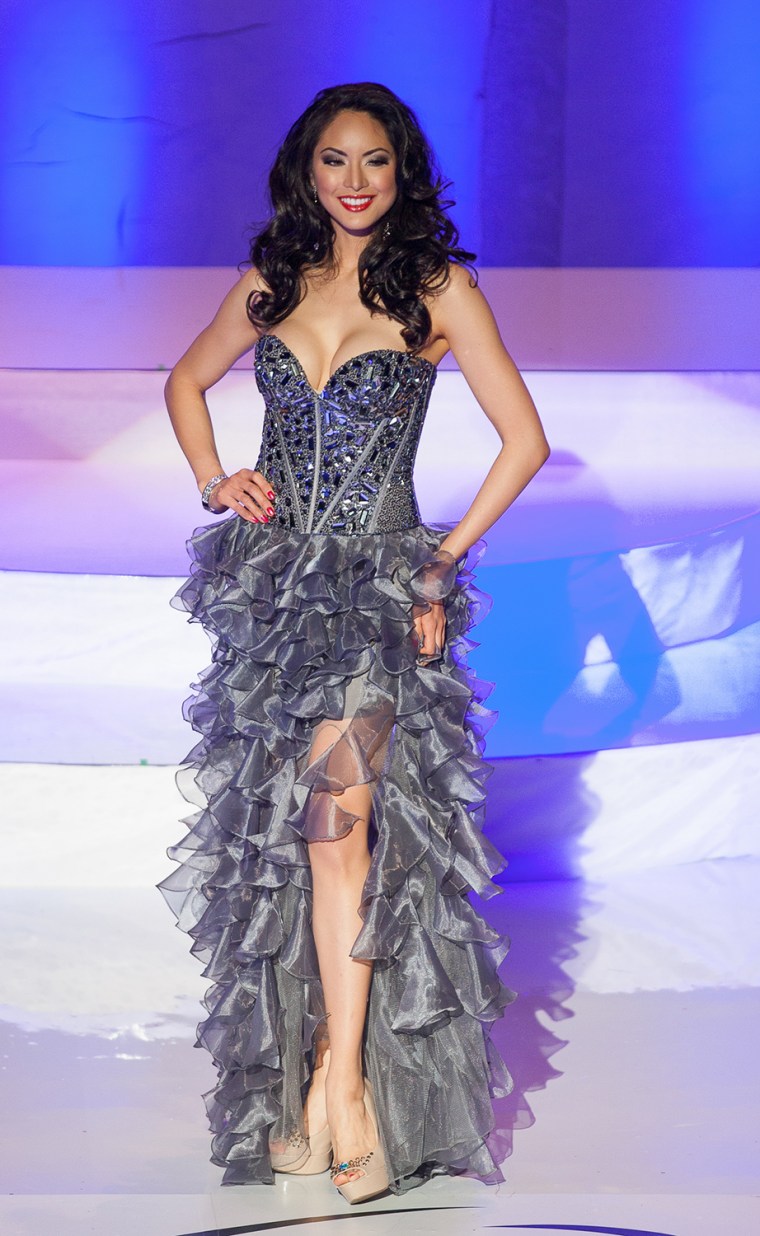 Garrido was crowned the winner on Saturday night, but by around 10:30 p.m. on Sunday night, pageant director Denis Davila told her a typo that occurred when the judges' handwritten scores were entered into a computer program skewed the results. Santos was actually the winner.

"It was highly embarrassing for Denis and the organization, but when a mistake is made, you can do two things,'' Miss Universe Canada spokesperson Andrew Lopez told TODAY.com. "You can either cover it up, or admit the mistake, and that's what (Davila) did. At the end of the day, it's a human mistake. It happens."

The mistake was discovered on Sunday by a third-party audit that the pageant has had conducted for the past 11 years. The person who made the mistake was a pageant staff member, according to Lopez. Davila then met with Garrido for several hours and showed her the written scores of the judges and the computer entries that were made. An error in a decimal place on a judge's score, like having 75 instead of 7.5 for example, resulted in the skewed outcome, according to Garrido.
"They were extremely transparent about it,'' Garrido said. "They were heartbroken about having to put me through it and wanted to be transparent. I wanted to see it, and that's also what it made it easier to accept. They weren't hiding anything from me. It was an honest mistake."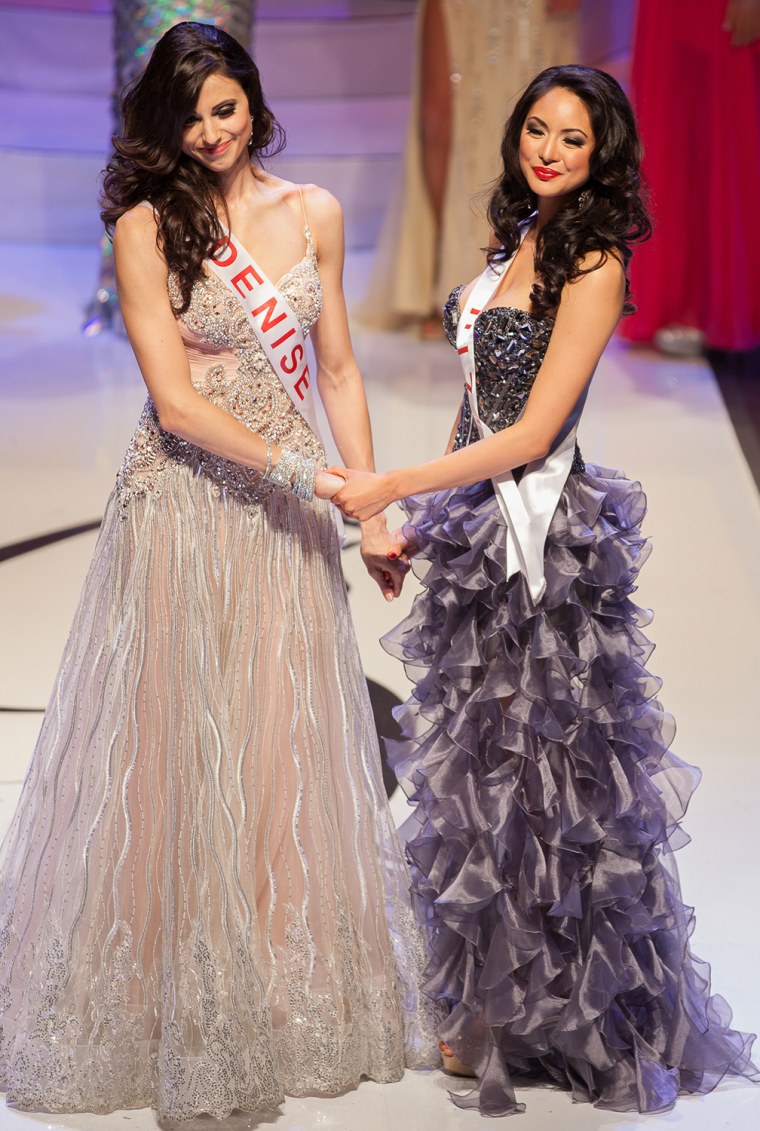 "We would like to offer our sincere apology to Denise Garrido for this human error discovered while validating the results,'' Davila said in a statement. "Miss Garrido's example and grace represents all we look for at Miss Universe Canada. We have no doubt she will continue to succeed in her endeavours and we wish her well. We truly hope she remains a strong part of the Miss Universe Canada Organization."
Another contestant in this year's pageant, Marwa Ishow, told the Toronto Star that Garrido deserved to win and questioned the integrity of the results.
"How we do we know that everything else wasn't wrong?" Ishow said. "The whole pageant seems like it was staged."
"Every year in every pageant where there's a judging angle, there's always going to be someone who doesn't win and blames it on judging corruption,'' Lopez said. "Then there are other people are gracious in defeat."
Lopez expects additional safeguards to be taken at next year's pageant to prevent a similar situation from happening again, but declined to specify what changes might be made in tabulating results.
Garrido started competing in pageants in 2008 and won the 2008 Miss Earth Canada and 2010 Miss World Canada titles. She said she will join Santos and other runners-up from the pageant on a humanitarian trip to Nicaragua from June 21-July 1 to represent the Miss Universe Canada organization.
She was able to keep the photos from the shoot she did on Sunday morning when she was initially considered the pageant winner. She also has the pictures and video from the ceremony on Saturday night.
"I was meant to have that moment,'' she said. "I was able to live the dream, and now it's time for Riza to live it for the next year. I've received so much sympathy and compassion from people I don't know, and I'm really touched by it. It has been a roller coaster of emotions, and now it's onward and upward."
This is the second straight year that the Miss Universe Canada pageant has dealt with controversy, as last year's event dealt with a challenge by transgender model Jenna Talackova to be able to enter the competition.