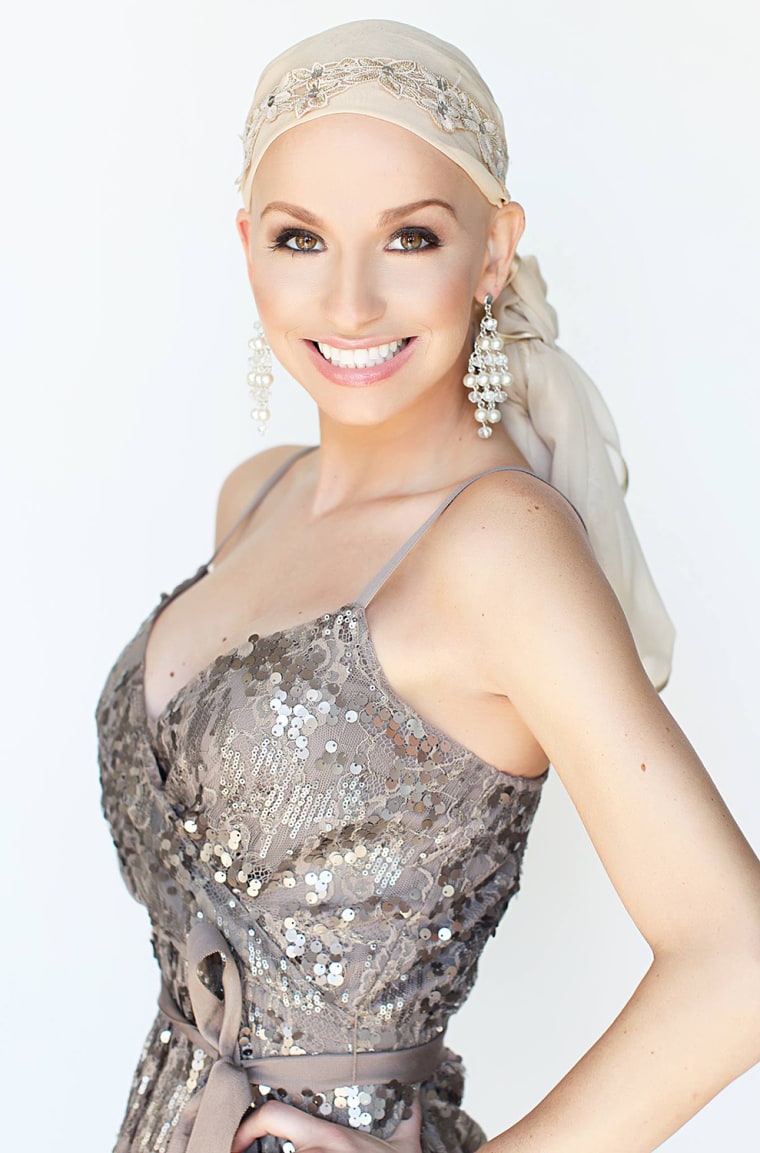 For many contestants, daily life can be a distraction when trying to prepare for a competition like the upcoming Miss Arizona pageant.

For Kristina Anderson, however, the competition is a welcome diversion from her daily life.
Anderson, 25, was diagnosed with a rare form of ovarian cancer in July and has been undergoing regular chemotherapy treatments while she tries to get ready for next month's Miss Arizona competition, that begins on Nov. 29.
"I just thought it would be a really good distraction,'' Anderson told TODAY.com of the pageant. "Rather than focusing on white blood cell numbers, the reality of the disease and the outcomes, staying positive is half the battle. I see a lot of people who get down and depressed and crawl in a hole, and my idea is to be positive as possible."
On July 11, Anderson had surgery to remove a large tumor on her left ovary, which was also removed along with her Fallopian tube. When she initially faced some problems with her insurance coverage, friends, family and her community stepped in to fill the gap until the situation was resolved.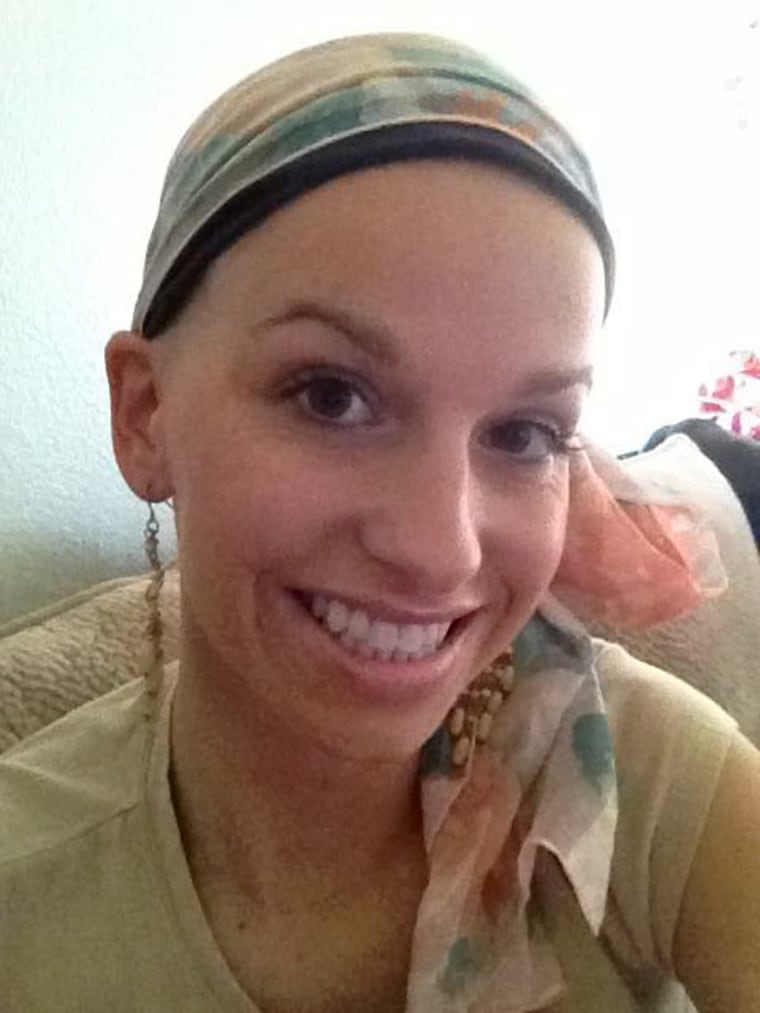 "Everybody has just been extremely supportive,'' she said. "It's been really incredible, and I feel extremely blessed."
Last week, when Anderson found out her chemotherapy cycle was temporarily postponed, she took the opportunity to prepare for the competition. She was able to pick out her evening gown and interview dress, choose what earrings she will wear, and become accustomed to the scarves she will wear on her head.
"I have to get used to my new look,'' she said.
Anderson, who has previously competed in agricultural pageants in Illinois, is living in Scottsdale, Ariz., while pursuing an MBA at Grand Canyon University. She also works two or three days a week as an assistant to the owner of Arizona Bike Week, a motorcycle event held in Scottsdale every April.
"This is my ninth year directing the Miss Arizona pageant, and I cannot recall having a contestant going through something so life-threatening while preparing for a pageant,'' Miss Arizona executive director Britt Boyse told TODAY.com. "I met Kristina when we had one of our meetings for prospective contestants, and when she told me she was signing up and had a rare form of ovarian cancer, I said, 'Are you sure you want to do this on top of everything you're going through?'
"She said, 'I want something positive to look forward to.' A lot of people could look at (the pageant) as time-consuming or too much of a priority, but this young lady has found a way to find the fun in it. She's a pretty amazing young lady."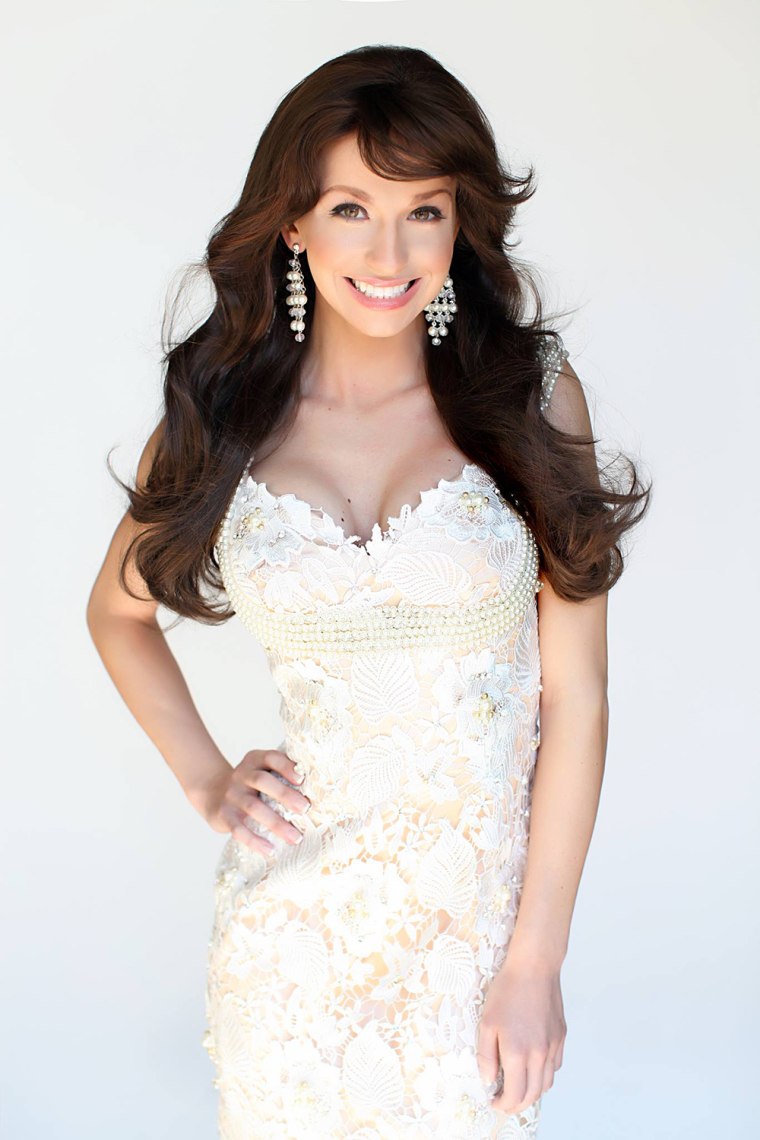 Anderson is now starting three weeks of chemotherapy, and then will only have a short time to prepare herself for the event, which runs from Nov. 29 to Dec. 1 in Mesa.
"I just want to be normal and have this as an obstacle in my life that I'll learn from," she said. "There's a reason for all of this. That's just how I look at it because there is no room for negativity and it's going to drag you down."