The Miss America organization is defending newly crowned winner Kira Kazantsev after a report revealed she was barred from her college sorority for excessive hazing. 

In April of 2013, Kazantsev, who was the head of her sorority's pledge recruitment, was kicked out of the Alpha Phi sorority at Hofstra University for hazing pledges, according to a report by Jezebel. The Miss America organization confirmed that Kazantsev was banned from her sorority and defended her in a statement on the matter. 
"Kira has been fully transparent with the Miss America Organization about her termination from the Alpha Phi sorority,'' the organization said in its statement. "It's unfortunate that this incident has been exploited to create a storyline that distracts from what we should be focusing on: Kira's impressive academic achievements at Hofstra University, including earning a triple major from the Honors College, and her commitment to serving her community. Kira is an exceptional ambassador for the Miss America Organization, and we are excited to be a part of her journey as a force for good across our nation, promoting education and service and working to empower young women." 
Citing an anonymous source, Jezebel reported that Kazantsev and a friend were barred from the sorority for being "exceptionally harsh" toward pledges, including calling them names, pointing out physical flaws and forcing them to perform physical tasks causing "bruising and exhaustion." Hofstra did not confirm the report.  

"Hofstra University does not comment on or confirm the existence of any specific student conduct proceedings, due to student privacy laws," the university said in a statement.
After Kazantsev and a friend were reported for "dirty pledging," the university launched an investigation that culminated with the two being banned from any sorority activity, according to the report.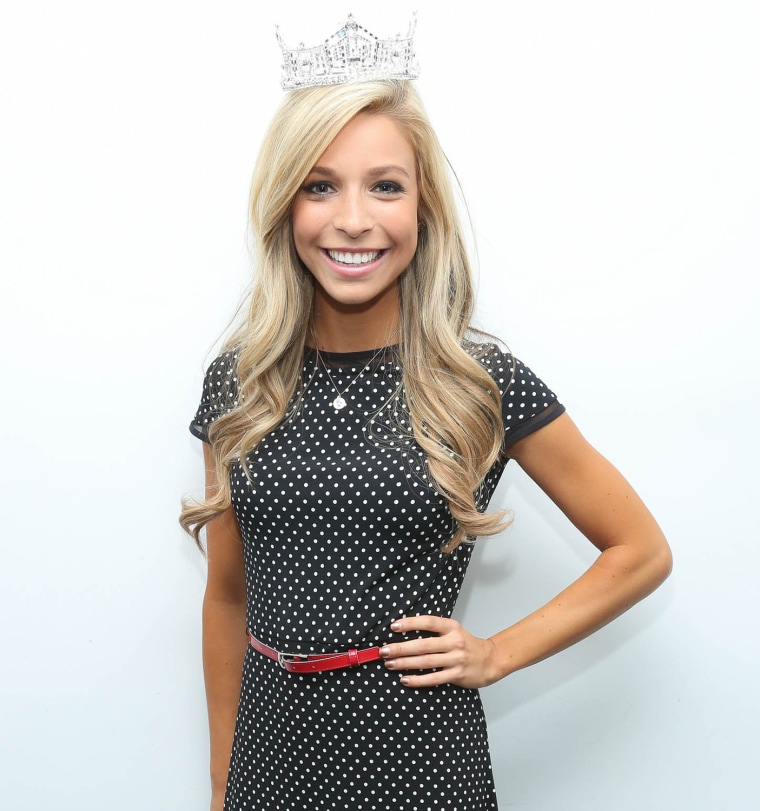 Kazantsev has also received criticism from anti-abortion activists for her time interning at Planned Parenthood while at Hofstra. 
"I'm not surprised people reacted to that, but I didn't do it to be controversial,'' she told Cosmopolitan. "It was close to my university and I care about women's health. It's really important that teens know what resources are available to them and learn to be respectful of their bodies and other peoples' bodies."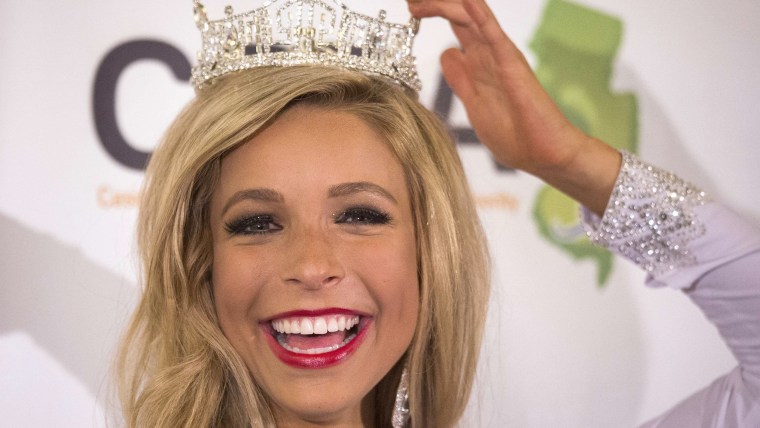 The daughter of Russian immigrants, Kazantsev had a 3.6 grade-point average at Hofstra while majoring in political science, geography and global studies while also speaking three languages. She became the third straight Miss New York to win Miss America honors on Sept. 15, with a pageant platform of domestic violence awareness and reform in how the U.S. military handles sexual assault. She also drew notice for playing the Pharrell Williams song "Happy" while sitting cross-legged and barefoot on the stage and banging a cup on the floor to keep time in the song.