Jovanna Calzadillas suffered injuries in October's mass shooting in Las Vegas that were so severe her husband was told by doctors to consider taking her off life support and donating her organs.
Four months later, the "miracle mom" who survived a bullet to her brain is going home to her husband and two children.
"On October 1, a part of me changed that night,'' Calzadillas said in a prepared statement at a news conference at Barrow Neurological Institute and Select Specialty Hospital in Phoenix on Wednesday.
"Even though I won't be the same old Jovanna, I will come back stronger. We will not let people like him win. We will not live in fear."
Calzadillas, 30, was one of the hundreds of people who were injured on Oct. 1 when gunman Stephen Paddock opened fire on the crowd watching country music star Jason Aldean perform at the Route 91 Harvest Music Festival in Las Vegas. The deadliest mass shooting in U.S. history killed 58 people and injured more than 800.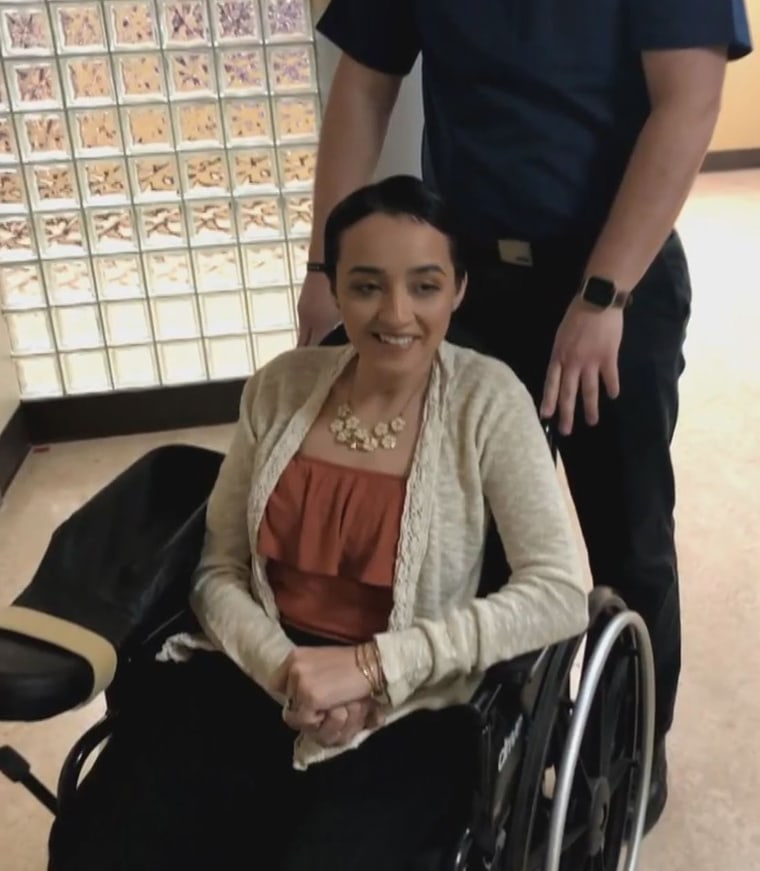 "Her progress from the day I first met her is nothing short of miraculous,'' Dr. Lindley Bliss from the Barrow Neurological Institute said at the news conference.
Calzadillas was struck by a bullet in the left side of her brain in an area that processes speech. Doctors at a Las Vegas hospital initially told her husband, Frank, a police officer in Salt River outside Phoenix, that she had a non-survivable injury.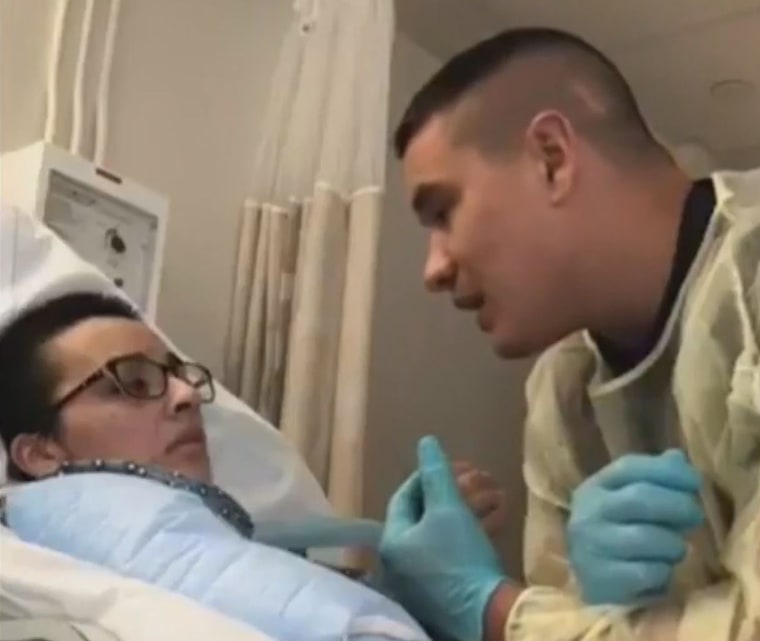 While deciding if he should take his wife off life support, Frank said he had a dream that Jovanna came to him and told him everything was going to be fine and she would recover.
"Her gunshot wound was severe, but we as a family left it in God's hands, and here she is,'' Frank said at the news conference.
She was transported by air from University Medical Center in Las Vegas to the Barrow Neurological Institute on Oct. 19 so she could be closer to her family.
"The patient has to be really incredibly hard-working and Jovanna is going to do that,'' Dr. Christina Kwasnica said at the news conference. "The next step is about being able to take back your life."
Calzadillas was taken off a ventilator in early November and was able to eat ice cream and drink from a cup two weeks later. She remains in a wheelchair, but has been using a robotic exoskeleton to take short walks.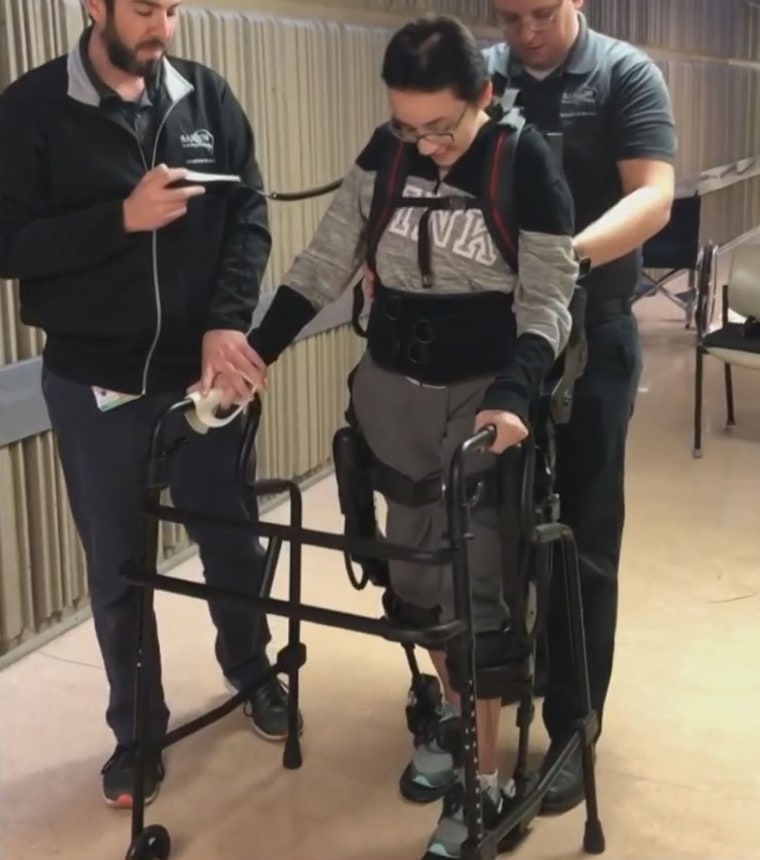 Aldean also paid her a visit at the hospital.
"Just want to let you know that we are praying for you every day,'' he said in a video message to her. "I said if you get well and want to come out and see us we will hook it up VIP style."
One of Frank's supervisors in the police department has set up a GoFundMe page to provide resources for the family and Jovanna's long-term care.
Thursday marked her first day back home with Frank and their 11-year-old daughter and 3-year-old son.
"I feel strong and positive,'' she said. "My kids and my family — I will not quit on them and I will not quit on myself."
Follow TODAY.com writer Scott Stump on Twitter.