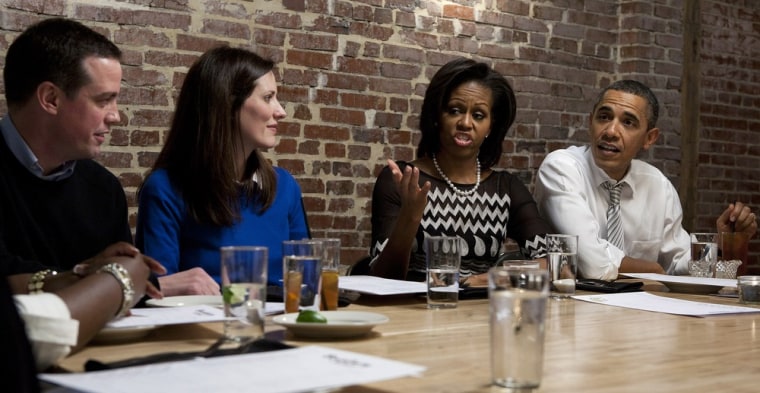 By Halimah Abdullah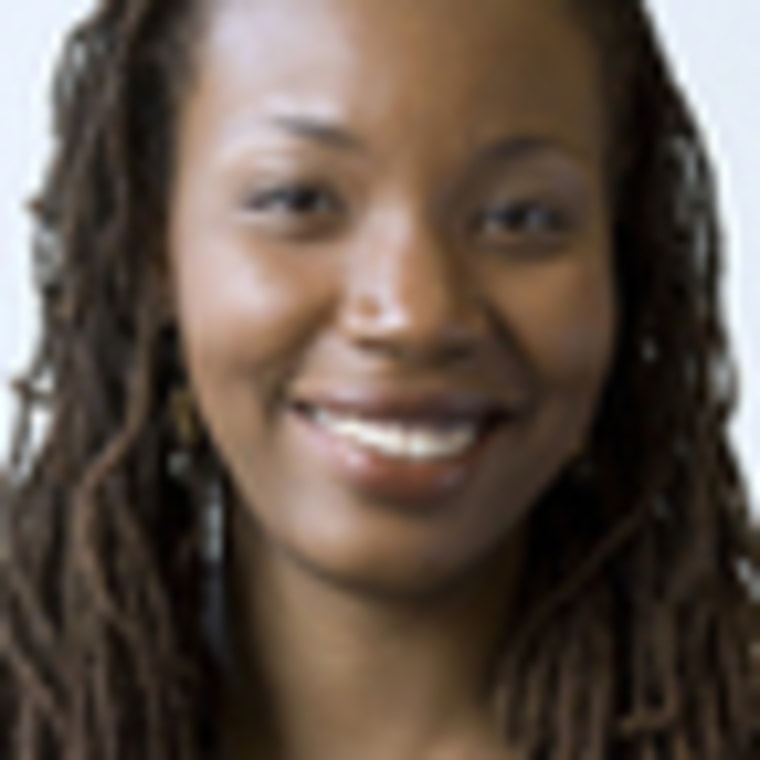 For less than the price of a night out at a budget-friendly buffet, a cadre of small donors got a chance to dine with President Barack Obama and the first lady on Thursday evening.
It was a dinner date the president was determined not to be late for. "Hustle, hustle, hustle," the commander in chief told reporters in the White House press pool. 
"That's 300 calories!" one journalist called back. 
First lady Michelle Obama wore a black and white dress with pearls, and the president – dressed in his usual suit and tie – sipped iced tea and chatted with the winners of the first "Dinner with Barack and Michelle" campaign fundraising event. The Obama campaign has hosted several dining events with the president for grassroots supporters. 
The diners included non-profit executive ReGina Newkirk and Tennessee State University Professor Robert Newkirk, Sr., former social worker Cathleen Loringer and attorney John Loringer, and retired school administrator Judy Glassman and artist Mitch Glassman.
"It was very relaxed — surprisingly so," Newkirk told the Tennessean newspaper. She volunteered with Obama's campaign in 2008. "There were times when I really did forget I was having dinner with the president and first lady because the conversations were so casual, fun, engaging and very personal."
The group met at Boundary Road, a restaurant on Washington's revitalized H Street corridor. The once blighted street has enjoyed a resurgence of popularity among hip and politically connected Washingtonians. Members of Congress have been known to steal away from nearby Capitol Hill to nosh on fusion dishes or enjoy a glass of wine in the strip's cafes and bars. 
Boundary Road features locally grown seasonal fare and meals that include paprika-dusted flounder, and grilled hanger steak. The gathering sat at a large wooden, family-style table just past a nicely stocked bar and against an exposed brick wall.
The press pool didn't note if one of the diners offered to pick up the tip.
More: Do you like them now? How personality wins – and loses – votes
Oh, baby! Romney goes gaga over some southern small fries
Home-schooled sisters sing to support Santorum 
TODAY.com political contributor Halimah Abdullah is the site's woman in Washington.