Initially, the bracelet represented a way for Elsa Zarate to keep her son physically close while he was deployed overseas with the Marines.
She took parts of her son's old boot camp uniform — a tag from the shirt, fabric from the belt — and patched them together into a wristband.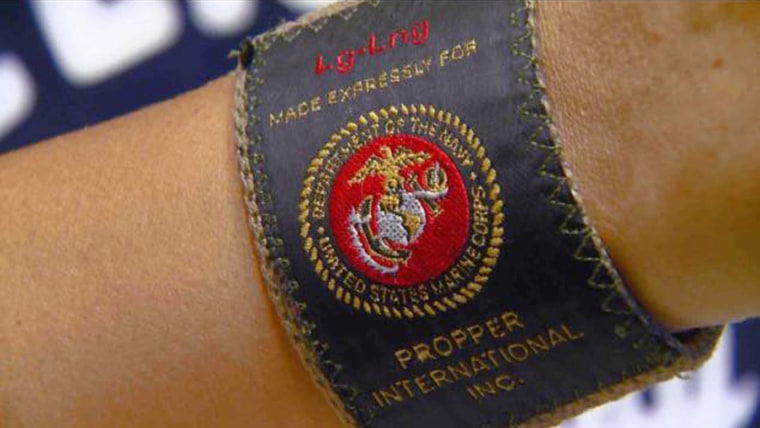 But then strangers began asking her about the bracelet. They loved the idea behind its creation and wanted one for their own. The orders started rolling in, and so did donations of military uniforms.
"I started brainstorming and realized, 'What better way to honor the uniform as well as the men and women who wear it?'" said Zarate, 45, describing how she created Bands4Courage.
With each handmade bracelet, Zarate includes a card with information about the person whose uniform was incorporated into the piece. Most bracelets cost about $10 each, but some cost as little as $5. She provides five free bracelets to anyone who donates a uniform.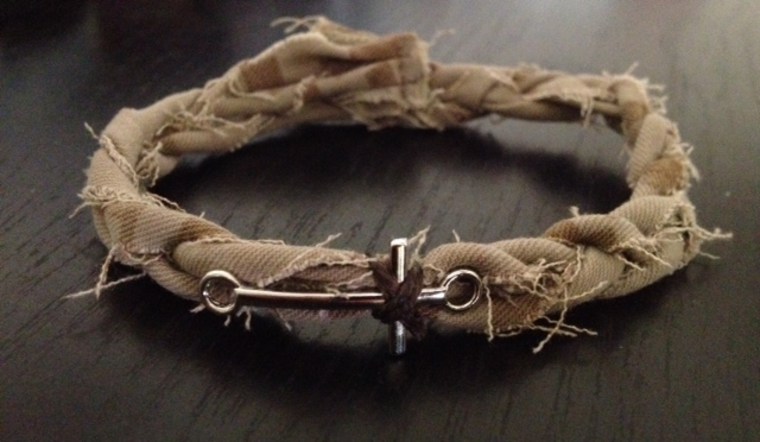 Zarate, an Army veteran, donates 50 percent of her sales to organizations that support service members and military families. The remainder goes to cover materials and shipping costs. She admits the operation is not a moneymaker, but it was never intended to be.
"The whole mission is to give back and to help out. It's to create a connection between military members and the people who will honor their sacrifices," she said.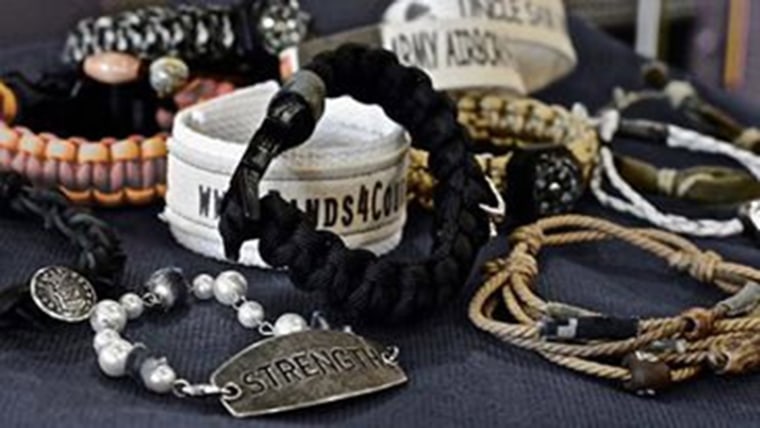 Zarate also likes the idea of being able to rescue old uniforms.
"With everything going on in the world, it's so easy to get a used uniform these days," she said. "If I can get them off the street and do something honorable with them, it's worth its purpose."
Some of her bracelets feature leather braids, while others use beads and uniform buttons. Her most popular item is the patch bracelet, which incorporates numerous uniform patches, including state or American flags or a rank emblem.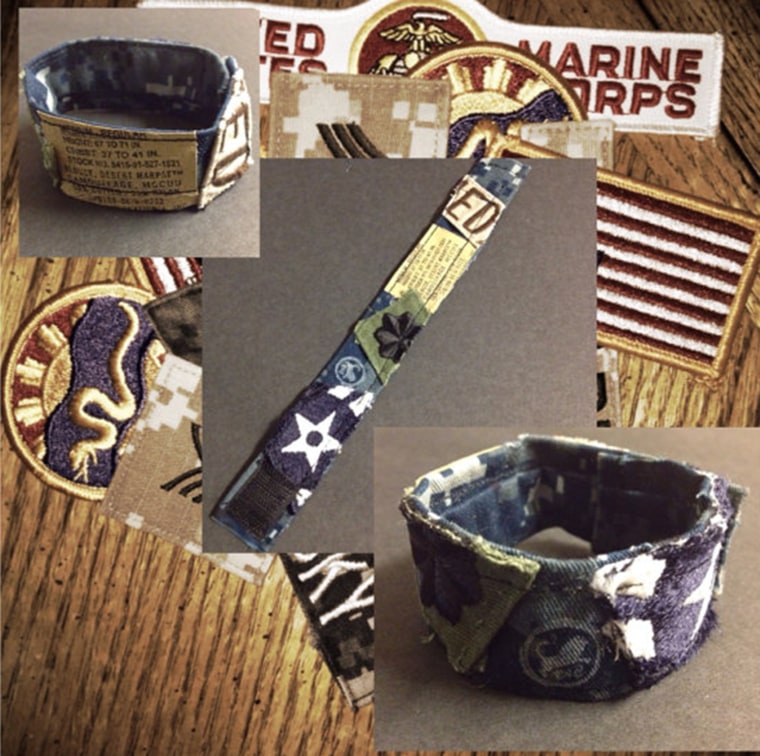 "I do a lot of custom orders. It's not just what's online, and I try to put a flair and some personality into each one of them," she said.
It's not unusual for someone to place an order for two dozen or more bracelets, and then give one to each member of a family.
That's what Reggie Harding did. She recently had 20 bracelets made out of her dad's World War II Army jacket for her siblings, their children and grandchildren. She also ordered several additional bracelets "for future generations."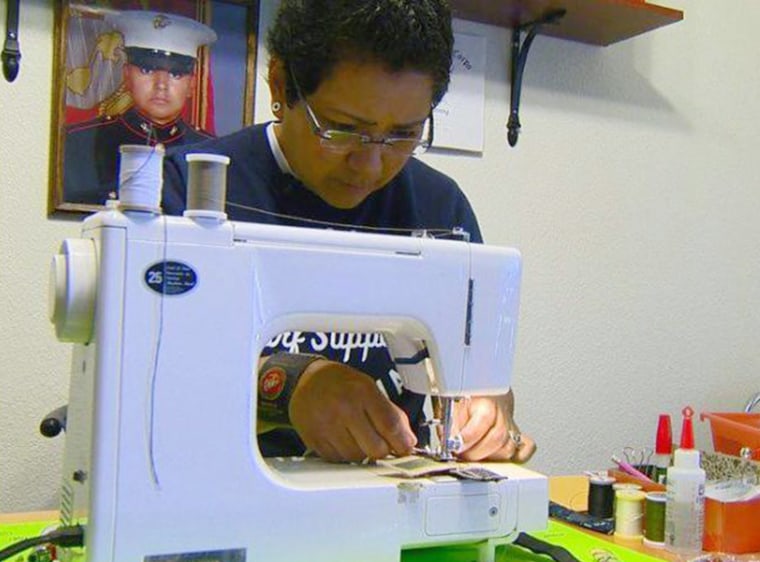 Harding found the jacket several years ago after going through the belongings of an older sister who had passed away. After seeing a local news story about Bands4Courage, she suddenly knew what to do with it.
"I thought, what better opportunity to share my dad's history than just leaving it in storage," she said.
Harding said she first checked with all of her family members and got everyone's blessing before donating the uniform.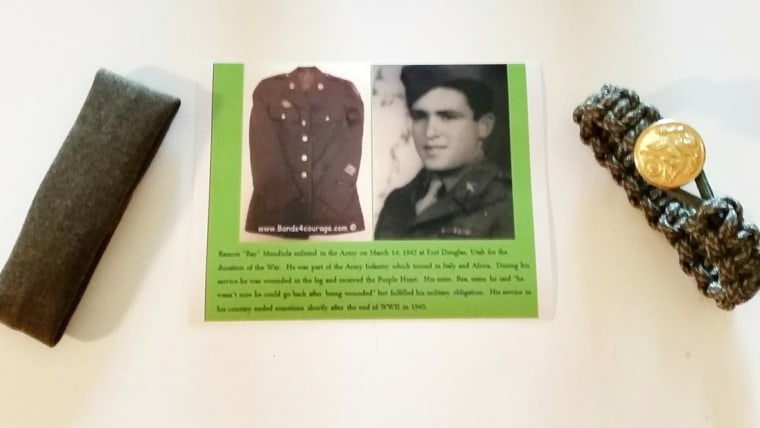 "It's such an honor, just having that little piece of my dad. He has been deceased since 1979 so I was quite young when he passed away," said Harding, now 60. "Some of my children and my nieces and nephews, they didn't get to know him very well."
The bracelets have since served as a conversation starter for many of them about her father and about the family's heritage in general, she said.
Zarate said she loves hearing the stories behind the uniforms she uses, which represent every military branch, including the Coast Guard. She's just as eager to hear from the families who buy the bracelets, often remembering the first one she made in 2011 before her son, Francisco, shipped off to Thailand and Japan.
"I just knew he was always going to be in harm's way, so I just wanted to keep his heart on my wrist and with me at all times," she said.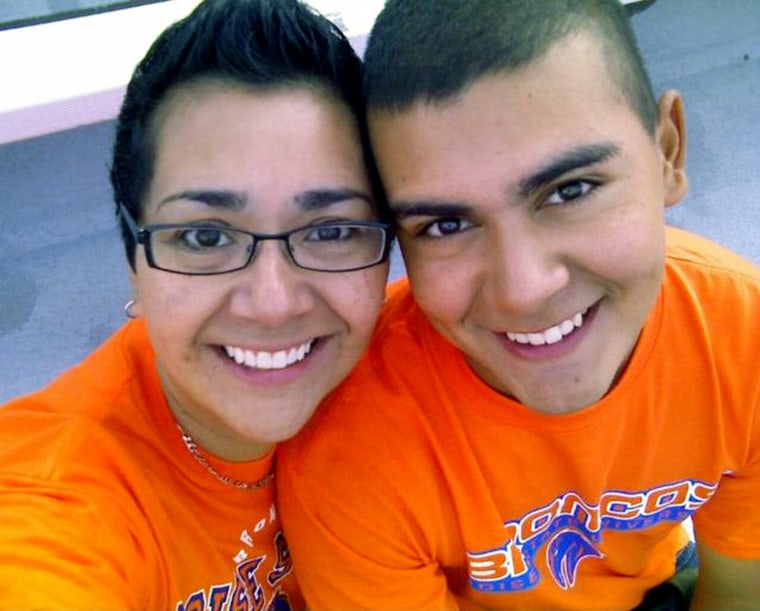 Her son is now 23 and stationed at Camp Pendleton in California, making it much easier for her to visit from her home in Boise, Idaho. Zarate also has a 24-year-old daughter and a younger son, 18, who is thinking about joining the Air Force.
For someone who could barely sew when she started four years ago, she finds it amusing that Bands4Courage has essentially become her full-time job.
"It's time consuming, but I just love every minute of it," she said. "I've found my calling, I guess you can say."
Follow TODAY.com writer Eun Kyung Kim on Twitter or on Google+.