It took only 91 seconds for Mike Tyson to knock out Michael Spinks in June 1988, making him the undisputed heavyweight boxing champion.
But it took even less time recently for a hoverboard to put the champ down for the count.
Tyson posted a short video on Instagram of his trial and perhaps painful error Tuesday afternoon. In the video, after executing multiple 360-degree turns smoothly, he slows down and appears to be fine. But then he suddenly skids forward — and falls flat on his back.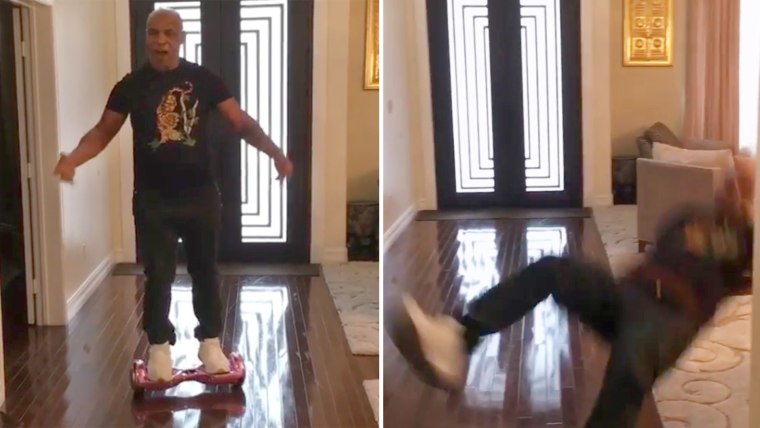 The video, which collected almost 90,000 likes as of early Tuesday evening, begins with an ominous warning off-camera: "Daddy," the voice says, "I don't want you to fall." (Apparently Tyson isn't the only dad who couldn't maintain his balance on the popular gadget this holiday season.)
RELATED: Hoverboard fails: People are falling off their Christmas gifts — and it's all on camera
The caption to Tyson's video includes several hashtags, including "#knockout" and another that claims he's "too old for this [expletive]."
Earlier this month, hoverboards were banned by Amazon after reports of the toys catching fire spread like — well, you know. More recently, the Diocese of San Pablo in the Philippines suspended a priest who'd gone viral for riding one while participating in a Mass, Gizmodo reported.
There's no word on whether Tyson will schedule a rematch with his hoverboard in the future.
Follow TODAY.com writer Chris Serico on Twitter.