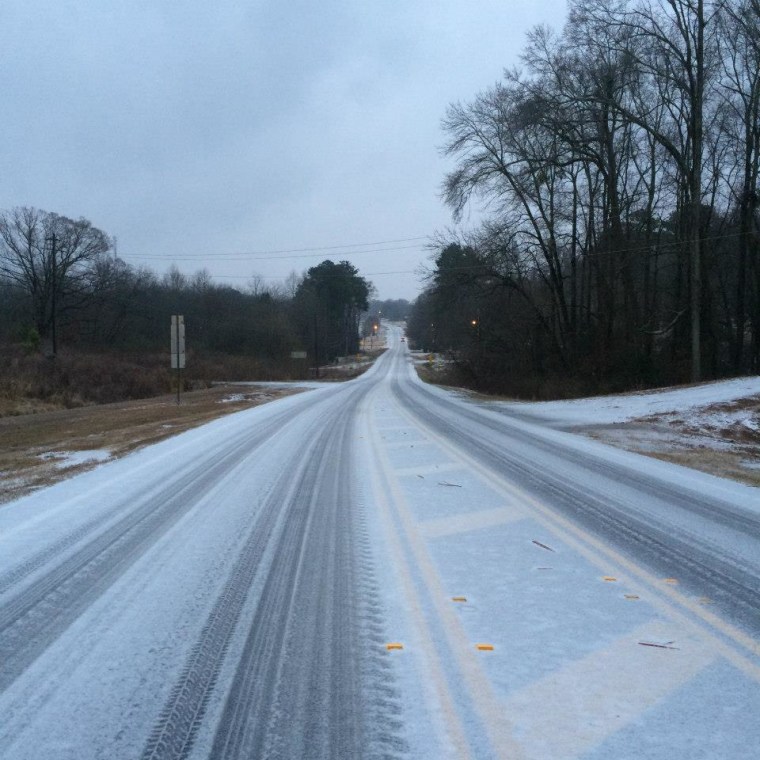 No doubt some last-minute gift-givers in Georgia rejoiced when they heard the news: The Oconee County Sheriff's Office has "canceled" Valentine's Day.
On Wednesday, snow and icy roads prompted the Sheriff's Office to post a humorous message on Facebook declaring a swath of north Georgia a "No Valentine's Day Zone." 
"The Oconee County Sheriff's Office announces that Valentine's Day has been CANCELLED from a line North of I-16 to the Georgia/Tennessee border," the post read. "Men who live in the designated 'NO VALENTINES DAY ZONE' are exempt from having to run out and buy lottery scratchers and Hershey bars from the corner stores until February 18, 2014, due to ice, snow, freezing rain."
So far, more than 900 people have "liked" the post, and more than 1,200 people have shared it. Many commenters appreciated a little humor from local officials in the midst of such a terrible storm — though some joked that their significant others still weren't off the hook.
"No excuses, ya'll had fair warning and should have picked up something with your bread and milk," Jennifer Dumas Rakosnik wrote.
Winter storm could be a Valentine's heartbreaker
"We usually do shop early, stop by on the way home on the 13th, get those vacuum cleaner bags and a six-pack," the sheriff's office quipped.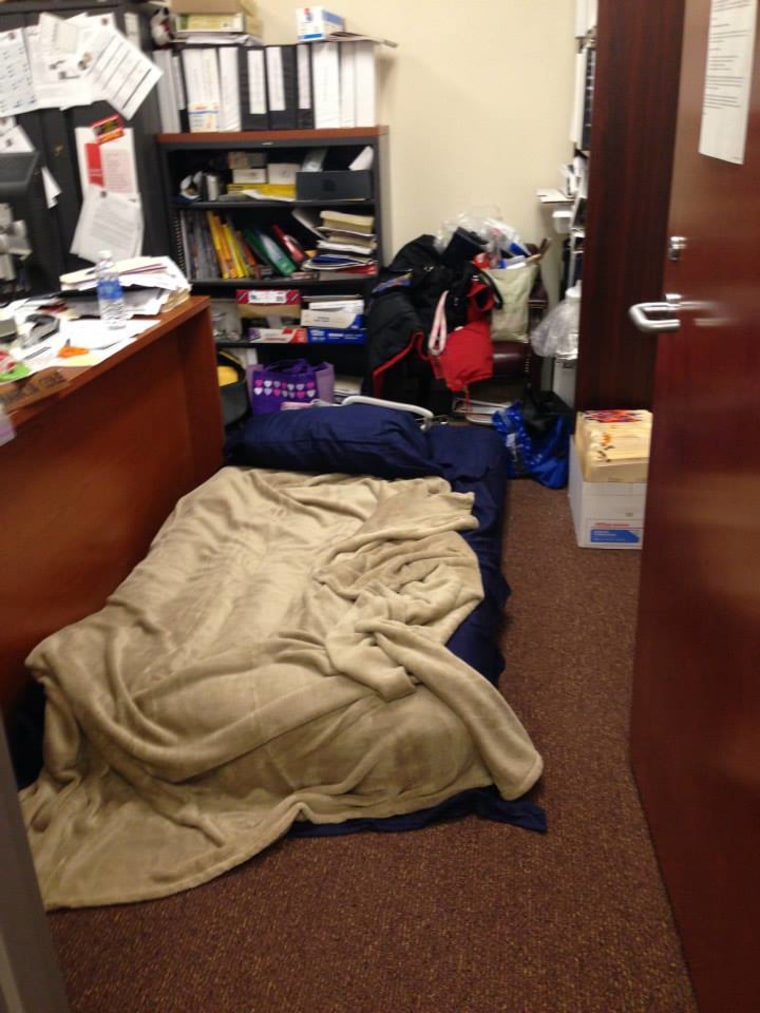 This playful post isn't unusual for them: The office is known for delivering important information via social media with a touch of whimsy. 
"We try to humorize it, personalize it," Chief Deputy Lee Weems told TODAY.com. "Our pubic citizenry really gets involved with it."
But as the post made its way around the Internet, Weems noticed a couple of people were taking it a little too seriously.
"Someone wanted to know what authority the sheriff had to cancel V-Day," he said with a laugh. "She gave it a bit more seriousness than we did."
While the Facebook post was all in good fun, the storm is anything but. Sheriff's Office employees have been working around the clock to keep the roads safe, with some sleeping on cots at the station since Tuesday.

"It's all hands on deck," Weems said. 
While it's stopped snowing for now, temperatures are expected to drop on Thursday evening, covering roads in Oconee County with black ice. That's what prompted the Sheriff's Office to send out an alert "canceling" Valentine's Day in the first place. 

The post made one wife particularly happy. Her husband, who works at the jail, suffered a brain aneurysm last weekend, so now he has extra time to heal before they celebrate.
"Brandon Coile's wife sent us a message thanking us for the cancellation to give Brandon more time to heal so that they can celebrate together," the sheriff's office posted on Thursday afternoon. "Brandon, we miss you and wish you were here with us. Get well soon, brother!!"