The three students who were killed in a shooting at Michigan State University were remembered as exemplary leaders, athletes and friends, their friends and families said.
The Michigan State University Department of Police and Public Safety identified the three victims as junior Alexandria Verner of Clawson, sophomore Arielle Anderson of Grosse Pointe and sophomore Brian Fraser, also of Grosse Pointe.
Verner, Fraser and Anderson died after a gunman opened fire across campus on Feb. 13. Five more students remain in critical condition in E.W. Sparrow Hospital, a hospital spokesperson told NBC News Tuesday afternoon.
Alexandria Verner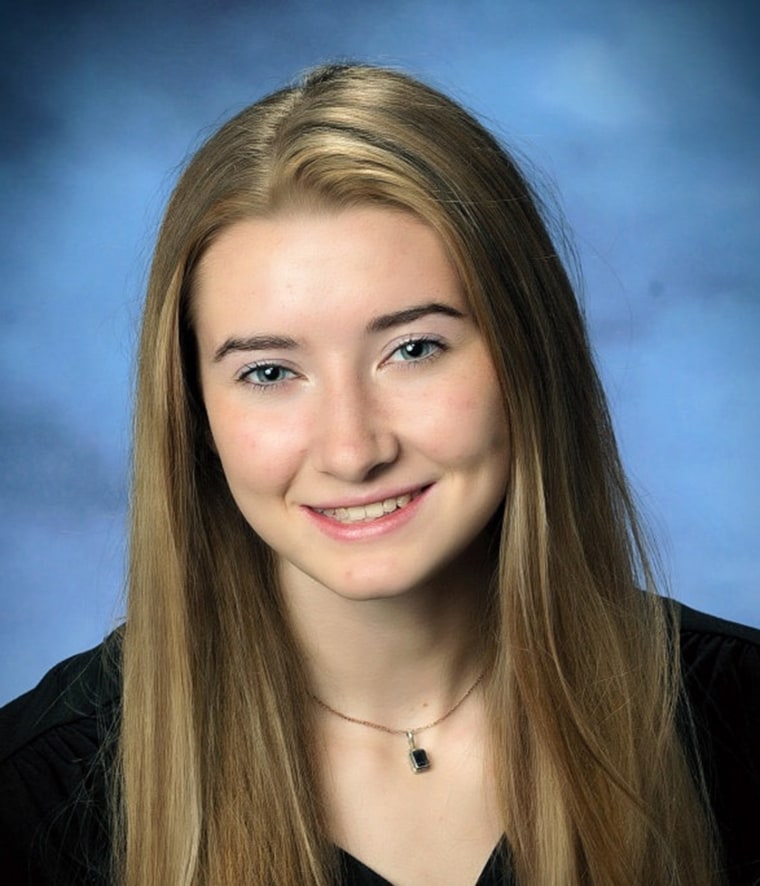 Verner, a junior at Michigan State, was "loved by everyone," Billy Shellenbarger, the superintendent of Clawson Public Schools, said in a statement.
"She was a tremendous student, athlete, leader and exemplified kindness every day of her life," Shellenbarger said. "If you knew her, you loved her and we will forever remember the lasting impact she has had on all of us."
Verner graduated from Clawson High School in 2020, Shellenbarger said. Her father, Ted Verner, told The Washington Post she played volleyball, basketball and softball all four years of high school.
"It's going to be my mission in life to make sure that families don't go through what we went through," he said.
Arielle Anderson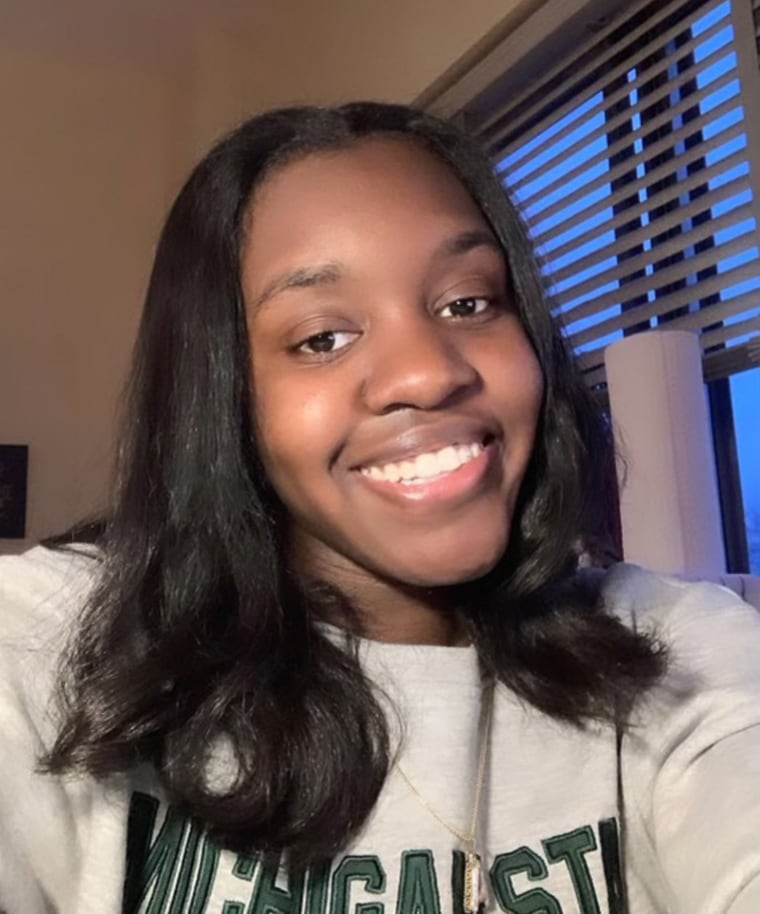 Anderson was "driven by her aspiration to tend to the health and welfare of others" and wanted to become a surgeon, her family said in a statement.
"As much as we loved her, she loved us and others even more," her family said. "She was passionate about helping her friends and family, assisting children and serving people."
Her family described her as "an angel here on Earth" with an "infectious smile that was very contagious."
Anderson graduated in 2021 from Grosse Pointe North High School, Dr. M. Jon Dean, superintendent of Grosse Pointe Public School System, said in a statement.
He said his heart broke when he learned of the shooting, and that Anderson and Fraser, both graduates of his school system, were killed.
"I can't even process what I just wrote," Dean said. "How can we have our community impacted in this personal way?"
Brian Fraser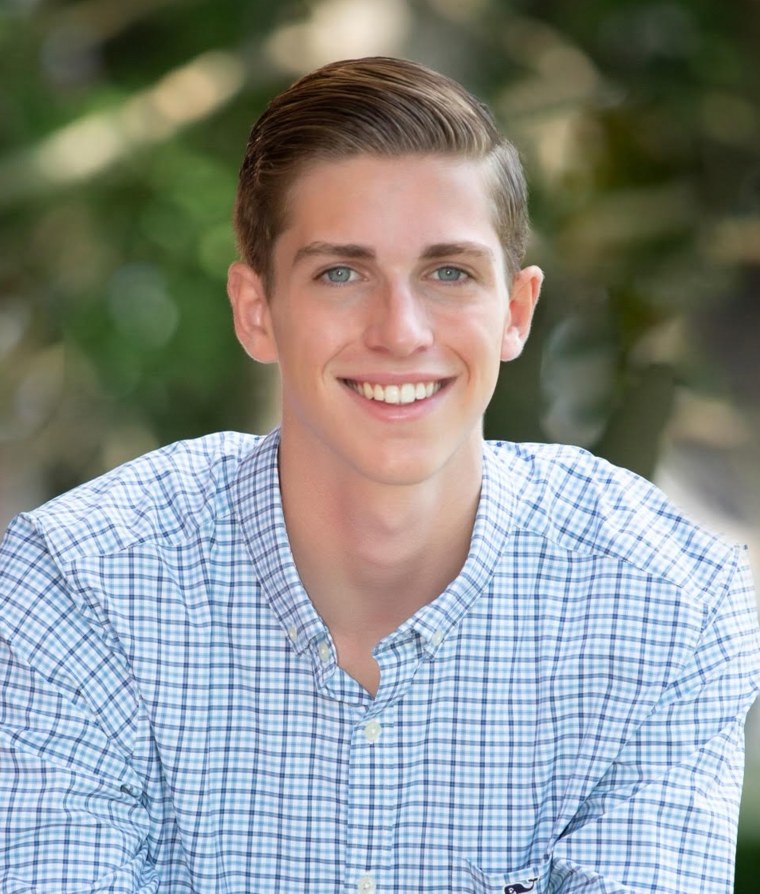 Fraser was a 2021 graduate of Grosse Pointe South High School, Dean said, and at Michigan State, he was chapter president of the Michigan Beta Chapter of Phi Delta Theta, the fraternity said.
"As the leader of his chapter, Brian was a great friend to his Phi Delt brothers, the Greek community at Michigan State, and those he interacted with on campus," the fraternity said in a statement.
Fraser's father, Sean Fraser, told The Detroit News his son was "a good kid" who was "loved by everyone."
Dean, the schools superintendent, said Fraser and Anderson were "exceptional kids" who "will be missed," NBC News reported.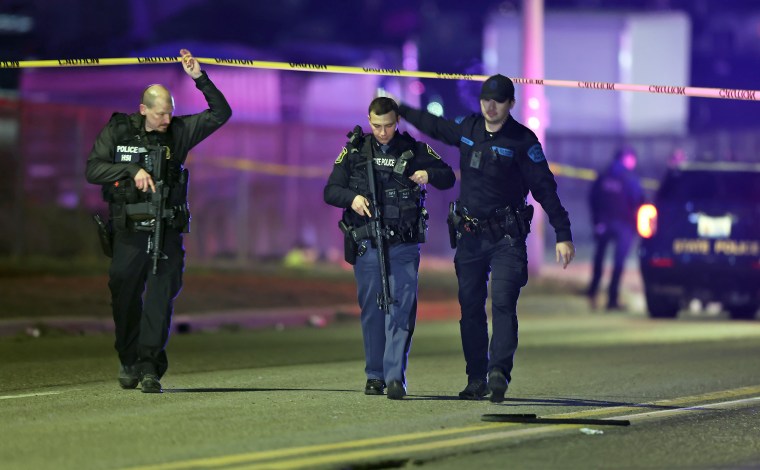 Police responded to reports of a shooting on the campus of the school in East Lansing at around 8:18 p.m. Monday night.
The suspect, identified as 43-year-old Anthony McRae, fired multiple rounds inside Berkey Hall as professors lectured in their classrooms. He then headed to a nearby building, the MSU Union, police said.
Chris Rozman, interim deputy chief of the Michigan State University Police, said two students were killed in Berkey Hall, while another died in the student union.
McRae fled the MSU campus, leading to a brief manhunt in the area before officers located the suspect in the nearby city of Lansing around 11:35 p.m.
"Because of our quick release of the photograph from the campus security cameras and the help from our community, it was a caller's tip that led law enforcement to that suspect in the city of Lansing," Rozman said.
As officers closed in, the suspect died from a self-inflicted gunshot wound, Rozman said. Officers recovered a weapon from the scene, but Rozman declined to share details about it at the press conference.
The suspect had no apparent ties to Michigan State, Rozman said.
"We have absolutely no idea what the motive was at this point," Rozman said during a press conference on Feb. 14.
MSU Police said on Feb. 14 authorities found a note on McRae's body. What the note said remains unclear.
Michael McRae, the suspect's father, said in an exclusive interview with NBC News Feb. 14 that his son had turned "evil and mean" following the death of his mother in 2020.
"He was grieving his mom. He wouldn't let it go. He got bitter, bitter and bitter," Michael McRae said. "His mom died, and he just started getting evil and mean. He didn't care about anything anymore."
Police have not yet released a possible motive for the shooting.
The five injured students were taken to Sparrow Hospital in Lansing the evening of Feb. 13 in critical condition, Rozman said. 
Dr. Denny Martin, the interim president and chief medical officer at Sparrow Hospital, said Tuesday the five patients remained in critical condition, and that four of the five required surgery for their wounds.