When Kate Queram and Brandon Wagoner met in an ESPN Big 10 chatroom in June 2012, they were just two Michigan football fans who went by the usernames of bleu_girl_04, for Queram, and AAWolv, for Wagoner.
Today, they're able to call each other husband and wife.
Queram's username implied that she was a "girl," which caught the anonymous users in the chat off guard, but Brandon didn't care what gender she was. He was just happy to have someone else on his side in defending his alma mater against other Big Ten teams — something that went on for a few months.
When the news broke in January 2013 about Notre Dame linebacker Manti Te'o's fake girlfriend who died, Brandon, 26, decided to jokingly ask Kate, 33, if she was catfishing him. She responded by private messaging him her Twitter handle to prove that she was, in fact, a woman.
RELATED: College football player hailed for kindness after buying girl surprise birthday gift
"I didn't have a Twitter account, but felt obliged to show her who I was and secretly hoped we'd continue talking," Brandon told TODAY.com. "So I found her on Google+ and we started messaging each other on Gchat. It was nice to talk outside of the chat room."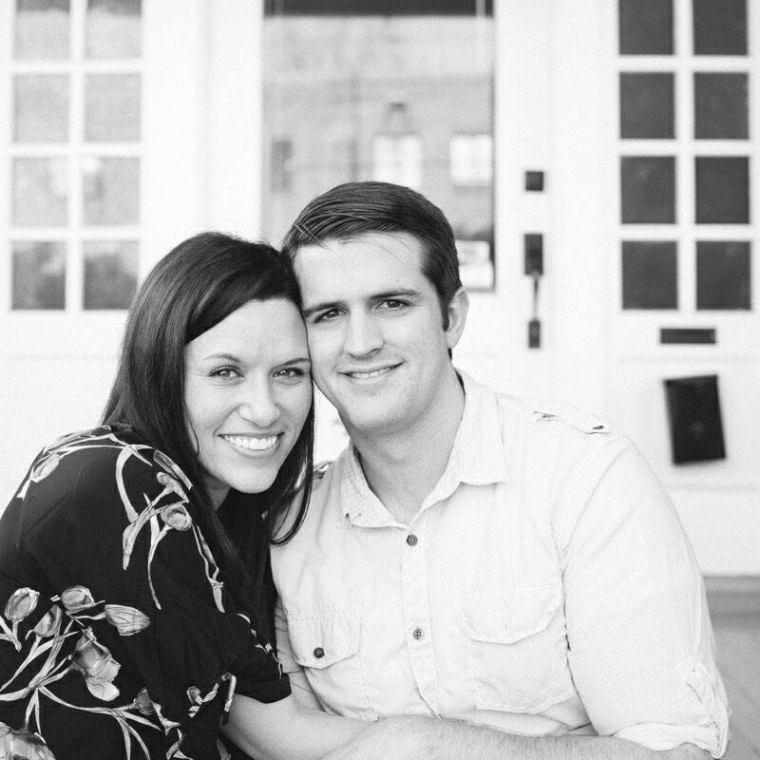 Brandon was still living in Ann Arbor, Michigan, at the time, so he decided to drive down to Wilmington, North Carolina, to meet Kate in person in March 2013.
"In my head, I thought I was crazy to drive 12 hours for a girl I met online in a chat room, but it ended up being the best decision of my life," Brandon said.
RELATED: Adorable Mighty Mite football players 'Whip/Nae Nae' in the middle of a game
When approaching her front porch, he was so nervous that he could barely walk and she could tell, so after exchanging hugs, she suggested they grab burritos.
After spending a great weekend together, they told the chat room that they were officially dating, and while some congratulated them, others still didn't believe that she was a woman. They haven't updated their fellow chatters about their Oct. 24 wedding, but the newlyweds suspect they'd be pretty surprised.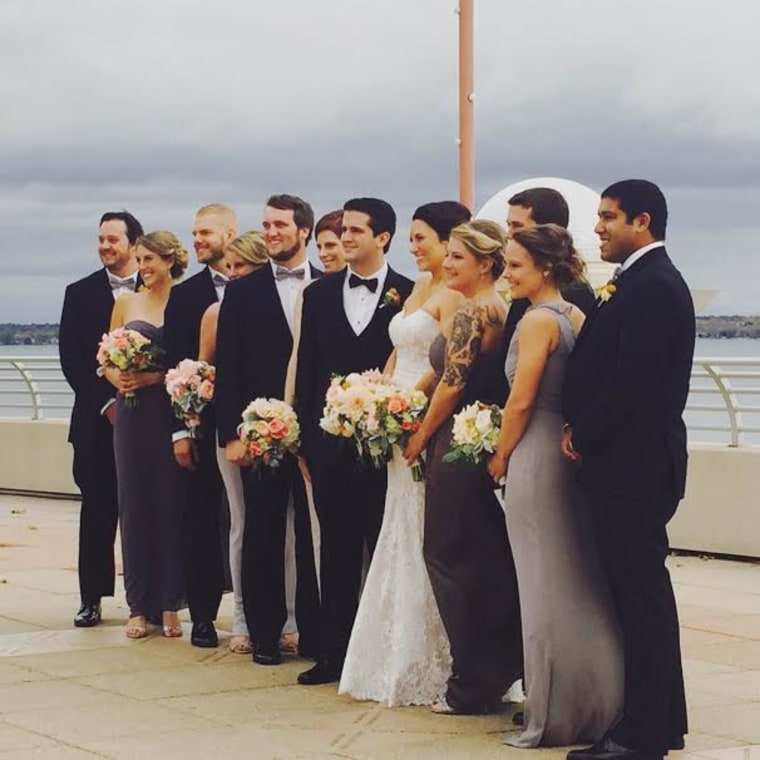 During the ceremony, Kate vowed to "still love Brandon, even when he's upset over Michigan football," and then they walked back down the aisle at the end to the Michigan fight song.
RELATED: She's a game-changer: 11-year-old becomes first girl on school's football team
The couple, who now live together in Greensboro, North Carolina, have been back to Ann Arbor together a few times and even attended a game together against Nebraska in November 2013.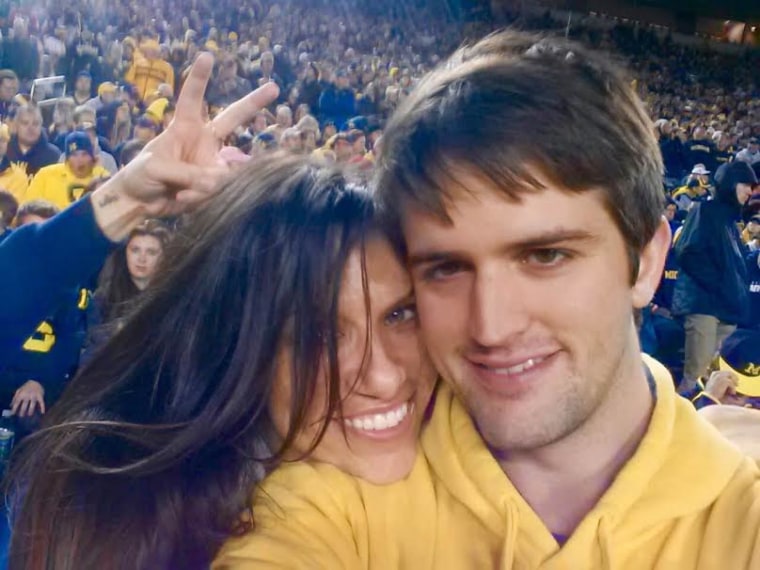 They've already spoken about how they're going to start brainwashing their kids as early as possible to prevent them from going to Ohio State.
"Our kids will not have a choice on where they attend college," Kate told TODAY.com. "It's all maize and blue in our house."