To cap an evening flowing with emotion, first lady Michelle Obama posted a sweet throwback photo following her husband's farewell speech and in response to his loving tribute to their family.
She posted the simple black-and-white family photo late Tuesday night to Instagram, with a message reciprocating the pride he expressed during his address.
Earlier that night, President Obama delivered his final speech as the nation's commander-in-chief to a receptive crowd in the family's hometown of Chicago.
WATCH: President Obama gives emotional farewell address: 'Yes we did'
He wiped away tears as he spoke of his wife and their two daughters in a poignant tribute that had many in the audience tearing up as well.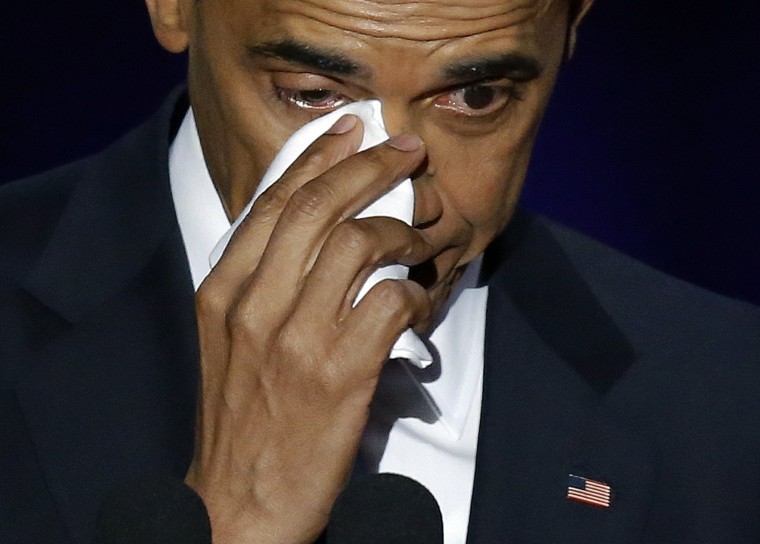 "Michelle LaVaughn Robinson, girl of the South Side. For the past 25 years, you have been not only my wife and mother of my children, you have been my best friend," he said. "You took on a role that you didn't ask for and you made it your own with grace and with grit and with style and good humor."
Obama said his wife turned the White House into a home "that belongs to everybody."
"A new generation sets its sights higher because it has you as a role model," he said. "You've made me proud. You've made the country proud."
The first lady listened to the address from the front row. She sat next to her older daughter, Malia, who could be seen repeatedly wiping away tears as her father spoke.
RELATED: Farewell to the first daughters: Malia and Sasha Obama's best moments
The Obama's younger daughter, Sasha, did not make the trip to Chicago because of an exam she had in school Wednesday morning, the White House said.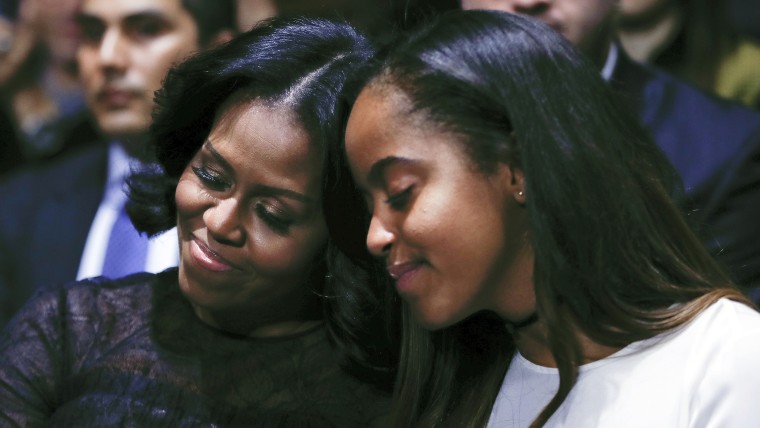 Both daughters were honored by their father in his address.
"Malia and Sasha, under the strangest of circumstances, you have become two amazing young women," he said. "You are smart and beautiful, but more importantly, kind and thoughtful and full of passion. You wore the burden of years in the spotlight so easily. Of all that I've done in my life, I'm most proud to be your dad."