For critics suggesting the first couple doesn't socialize enough in Washington, Michelle Obama has a clear answer: Family comes first.
"Our job is, first and foremost, to make sure our family is whole,'' the first lady told Vogue magazine in a joint interview with the president. "You know, we have small kids; they're growing every day. But I think we were both pretty straightforward when we said, 'our No. 1 priority is making sure that our family is whole.'"
Mrs. Obama appears on the cover of the April issue, which hits stands on March 26, wearing a Reed Krakoff dress in pictures by famed photographer Annie Leibovitz. She talked about keeping up with the frenetic schedule of daughters Malia, 14, and Sasha, 11.
"The stresses and the pressures of this job are so real that when you get a minute, you want to give that extra energy to your 14- and 11-year-old," she told writer Jonathan Van Meter.
The president, who grew up without his father, has made it a point to be there for his daughters.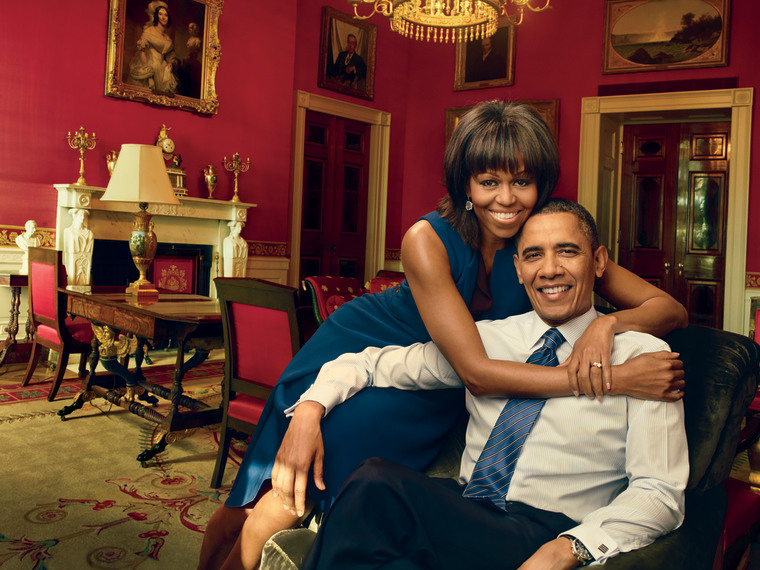 "He's doing it while still dealing with Syria and health care,'' the first lady said. "He's as up on every friend, every party, every relationship. And if you're out to dinner every night, you miss those moments where you can check in and just figure them out when they're ready to share with you."
As the girls get older and want to spend less time with their parents, the Obamas joked that it might free up some time.
"Maybe you'll see us out in the clubs," the president said.
"Saturday night!" the first lady said. "The kids are out with their friends. Let's go party!"
The first lady chided her husband for proudly claiming he's had the same pair of khakis since age 20. That's something "you don't want to brag about," she joked. Known for her own elegance, she encourages women to wear clothes that reflect their inner beauty.
"I also believe that if you're comfortable in your clothes it's easy to connect with people and make them feel comfortable as well," she said. "In every interaction that I have with people, I always want to show them my most authentic self."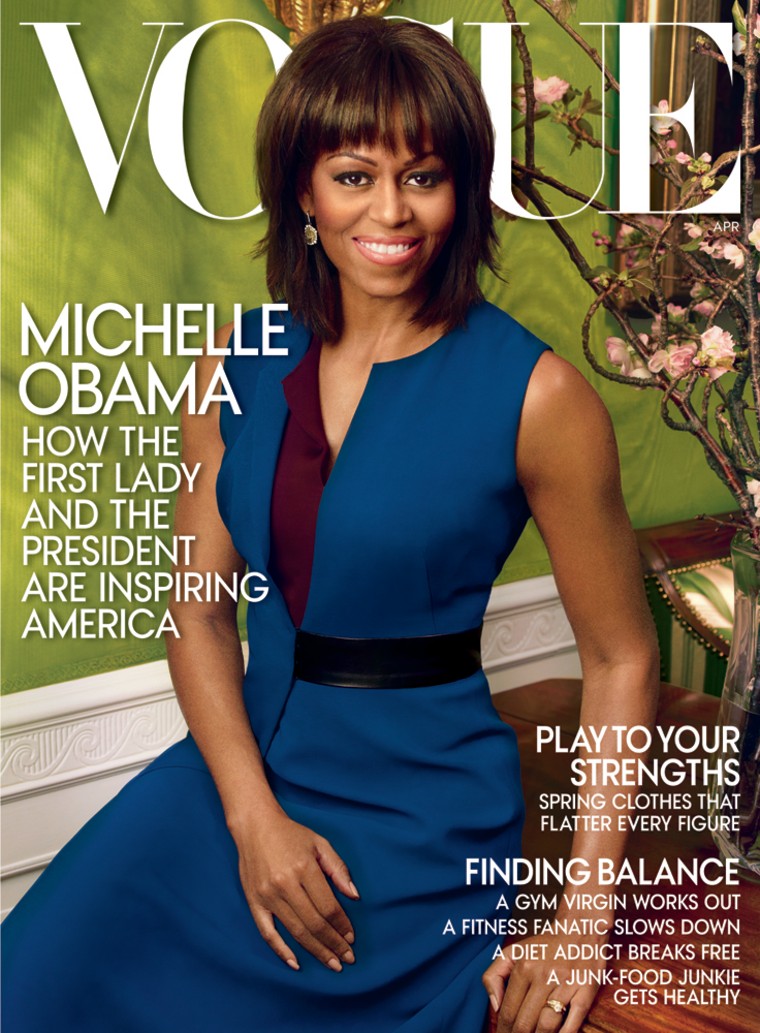 More from TODAY:
Michelle Obama: 'My bangs set off a national conversation'
Michelle Obama's 'charm offensive' draws criticism
How did Michelle Obama end up announcing 'Best Picture'?