Michelle Obama just celebrated the final fall harvest in the kitchen garden she created after moving into the White House nearly eight years ago.
TODAY's Al Roker has followed the first lady from seed to sprout over the years. He was there this week as she reaped her latest bounty — and provided some insight and advice for her successor, whether that person is another first lady or the nation's first "first gentleman."
"In the words of Sasha Obama, I'd say, do you," Obama said with a laugh. "I would just urge the next person coming into this role to make it your own, because it's believable when it comes from the deepest part of who you are, because this is a powerful platform to make a lot of change."
RELATED: First spouse? Michelle Obama uses 'neutral' phrase for White House successor
Obama has helped change the mindset for the nation's youth during her White House years through her Let's Move! initiative to teach children about the importance of exercise, healthier eating and other lifestyle choices.
The initiative has helped increase the amount of required physical activity in schools and has made access to healthier school meals and snacks easier for more than 50 million students. It's also had an impact beyond school grounds.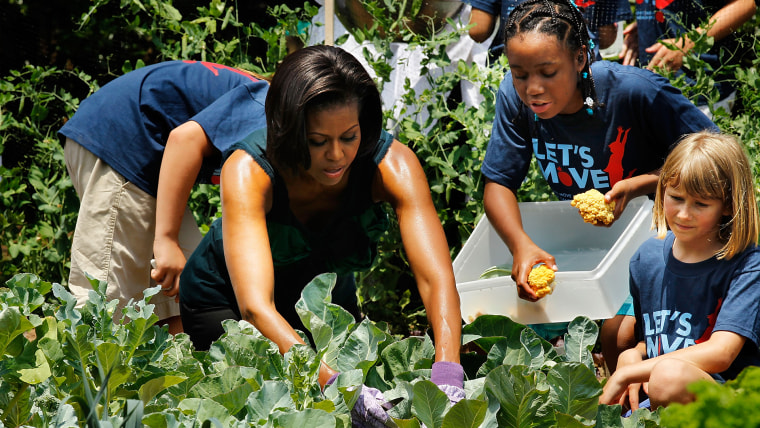 RELATED: Michelle Obama, George W. Bush share a moment at new Smithsonian museum opening
"You're got fast food restaurants that serve salad. You've got skim milk and apples in kids meals, so we're seeing this cultural shift," she said. "I think that Let's Move! and all the partners, the thousands and thousands of partners, have been a part of reshaping the way we think about what we eat and how we move, and I'm proud of that."