The first lady of the United States and the host of "The Late Show" have something in common — they're both finishing out their terms.
For David Letterman, that means a couple more weeks of episodes before he retires from his late-night tenure. For Michelle Obama, that means moving out of the White House in 2017.
The question is what will they do with their newfound free time? Obama proposed an interesting idea during a Thursday visit to "The Late Show."
"I think we should hang out together," she said.
Letterman wasn't convinced she was serious, but Obama insisted she was.
"We could do things," she said. "I would help you raise your children. … I can help you through the dark times."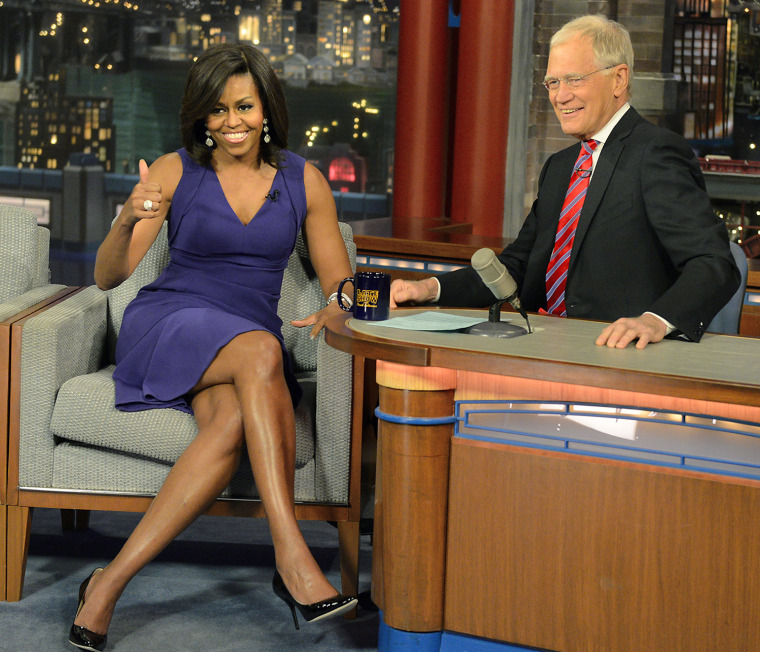 Actually, Letterman and wife Regina Lasko only have one child, 11-year-old Harry. Obama's suggestion came after the host complained about arguments with his moody tween. He joked that her offer was equal parts "delightful and pathetic."
MORE: David Letterman talks exit, 'the Jimmys' and why CBS had reason to fire him
But the first lady was determined, adding with a laugh, "You seem so challenged! It's a scary thing for you. I could walk you through it."
Letterman had another plan for any future kid-related drama.
"All the problems will be for the stepfather," he deadpanned.
Watch the clips for more fun banter between the two.
Follow Ree Hines on Google+.