As if the love story between Barack and Michelle Obama couldn't get any dreamier, the former first lady's story about their engagement just cemented their relationship in permanent starry-eyed status.
In her new memoir "Becoming," Michelle Obama reveals how she and her then-boyfriend frequently sparred over the topic of marriage.
On one particularly evening, July 31, 1991, the couple took on the issue "with hot gusto" over a dinner at their favorite Chicago restaurant.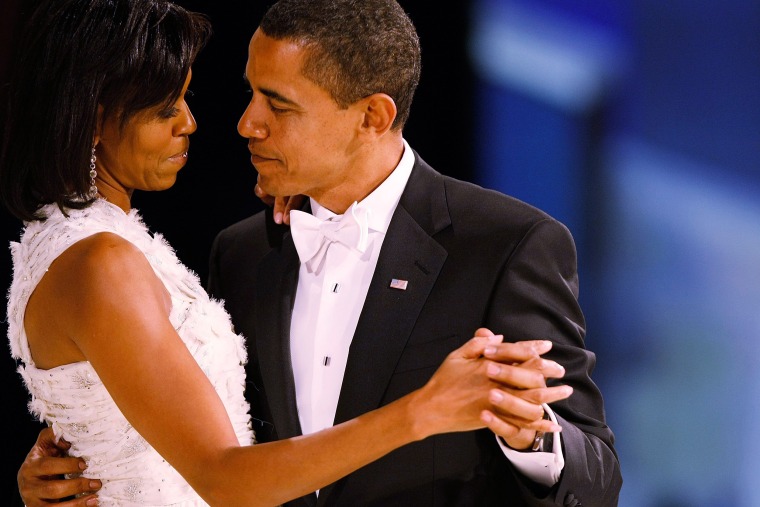 "As we were reaching the end of the meal, Barack smiled at me and raised the subject of marriage. He reached for my hand and said that as much as he loved me with his whole being, he still didn't really see the point," Michelle Obama writes in her book.
"Instantly, I felt the blood rise in my cheeks. It was like pushing a button in me — the kind of big blinking red button you might find in some sort of nuclear facility surrounded by warnings signs and evacuation maps. Really? We were going to do this now?"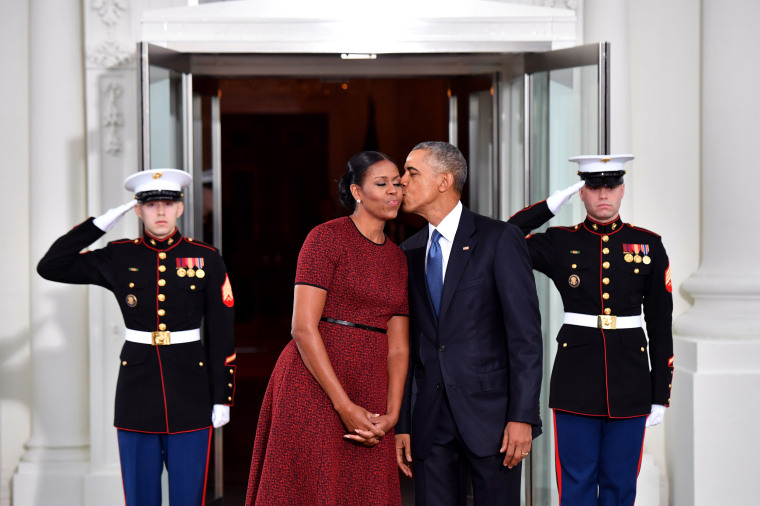 Obama recounted how the couple went back and forth about the merits of marriage — all while trying to keep her voice calm amid all the fancy restaurant patrons around them.
"'If we're committed,' I said, as evenly as I could muster, 'why wouldn't we formalize that commitment? What part of your dignity would be sacrificed by that?'" she wrote.
The couple wasn't fighting she clarified, "but we were quarreling, and doing it attorney-style. We punched and counterpunched, dissected and cross-examined, though it was clearly I who was more inflamed. It was I who was doing most of the talking."
The conversation, however, took a very different turn once the couple finished off their main course.
"Eventually, our waiter came around holding a dessert plate, covered by a silver lid. He slid it in front of me and lifted the cover. I was almost too miffed to even look down, but when I did, I saw a dark velvet box where the chocolate cake was supposed to be. Inside was a diamond ring," Obama said.
"Barack looked at me playfully. He'd baited me. It had all been a ruse. It took me a second to dismantle my anger and slide into joyful shock," she said. "He'd riled me up because this was the very last time he would invoke his inane marriage argument, ever again, as long as we both should live."
Oh, reader, it gets better.
The future president then dropped to one knee and proposed.
"Later, I'd learn that he'd already gone to both my mother and my brother to ask for their approval ahead of time," Obama wrote.
After she said "yes" to the proposal, the pair was met with applause from the entire restaurant.