Michelle Knight said Monday that she has forgiven Ariel Castro, the man who abused and kept her captive for nearly 11 years in a Cleveland home.
"If I did something wrong, even if it was a small thing, I would want somebody to forgive me, so I can forgive him for what he done wrong because that's the way of life," she told TODAY's Savannah Guthrie in an exclusive interview.
Knight was the first of three young women kidnapped by Castro more than a decade ago. She disappeared in August 2002 at the age of 21 years old.
The three women escaped their horror on May 6, 2013, making a run for it. Castro was arrested and sentenced to life in prison without parole plus 1,000 years after pleading guilty to 937 counts of rape, kidnapping and aggravated murder. He committed suicide one month into his sentence. 
Knight told Guthrie that Castro's suicide troubled her.
"I was saddened by it but also confused at the same time. Like why would he hurt his children like that? Why would he leave them?" she said. "He was a human being, and every human being needs to be loved, even though they did something wrong."
Knight said she rarely has contact with the two other women she was held captive with in Castro's home. Gina DeJesus was 14 when she disappeared in April 2004. Amanda Berry was kidnapped in April 2003, just before her 17th birthday.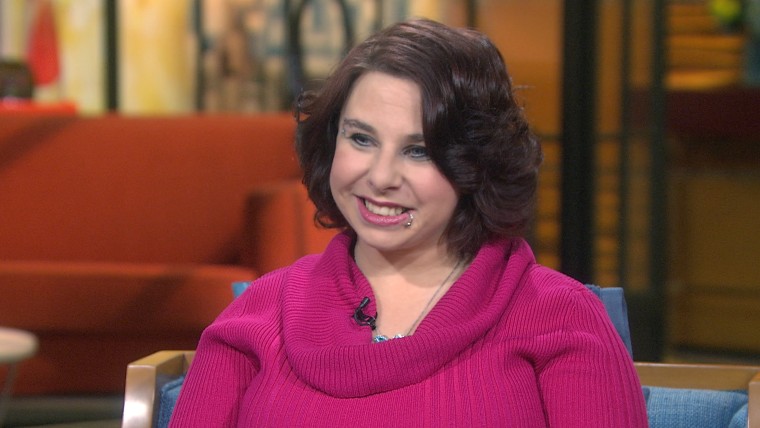 "Right now, we're all healing in our own way. Sometimes relationships, including friendships, don't last that long," she said. "We were just in each other's life for a short while in time and maybe, just maybe, we'll get back together."

Knight said her love for her son provided her with faith to get her through the ordeal. The boy, now 14, has been adopted by a family who has not shared with him what happened to his biological mother. Knight said that's been tough for her.

"But I'm glad they have him and he's doing really well," she said. 
In a previous interview with Guthrie that aired on Dateline over the weekend, Knight said that she now goes by the name "Lily," and has legally changed her name to "Lillian Rose Lee" to symbolize the beginning of her new life.
On Monday, she said the best part of her new life has been enjoying the small things many people take for granted.

"Being able to wake up in the morning, make a cup of coffee and sit there," she said. "Watch TV, listen to music and just look at the beautiful sky."
She wants people to know that she's a survivor and doing well, she said.
"I'm doing just fine and everything is really exciting right now," she said. She said she enjoys singing and is taking boxing lessons.
"It's just awesome," she said. "It's awesome life right now." 
Follow TODAY.com writer Eun Kyung Kim on Google+ or on Twitter.