Michael Phelps has said training for the Rio Olympics reignited his passion for swimming. It also helped rekindle his passion for his on-and-off again girlfriend, and now fiancée, Nicole Johnson.
"This is our third time together," Phelps told TODAY's Billy Bush. "I always said if I ever had the chance to get her back, that she was the one that I would spend the rest of my life with. And I was able to have that opportunity."
Phelps and Johnson are now engaged as well as parents to a 3-month-old son, Boomer. Phelps said he would like to expand "our little family" and build a relationship with Boomer that's very different than the strained one he had with his own dad.
Watch this interview on NBCOlympics.com
"I know the feelings that I went through as a child, and for him, I never want him to ever go through that," he said of Boomer. "I plan to be the best father that I can possibly be."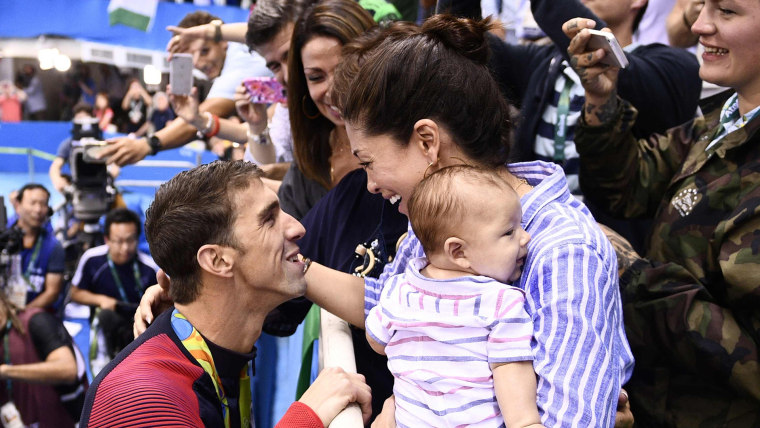 Phelps recently reconnected with his father after reaching out to him to clear the air between them.
"We finally were able to meet and settle the things that we wanted to talk about and get off of our chest," Phelps said. "That's challenging: Looking at someone that you love deeply and into their eyes and tell them exactly what's been bothering you for all of these years. Accept each other's apologies and move forward."
Phelps leaves Rio the most decorated Olympian of all time, with 28 career medals, 23 of them gold. He insists he won't be adding to the collection, telling TODAY's Matt Lauer on Tuesday that he was "done, done, done" with Olympic competition.
RELATED: Michael Phelps announces retirement on TODAY show: 'This time I mean it'
Phelps made a similar claim four years ago following the 2012 Summer Games in London. But he said that's because he was at a different place in his life back then.
"I wanted nothing to do with the sport then and that's why I came back. I didn't want to end my career like that," he said. "I had to find the passion myself again. And I found that again and I had fun. And this is how I wanted to finish."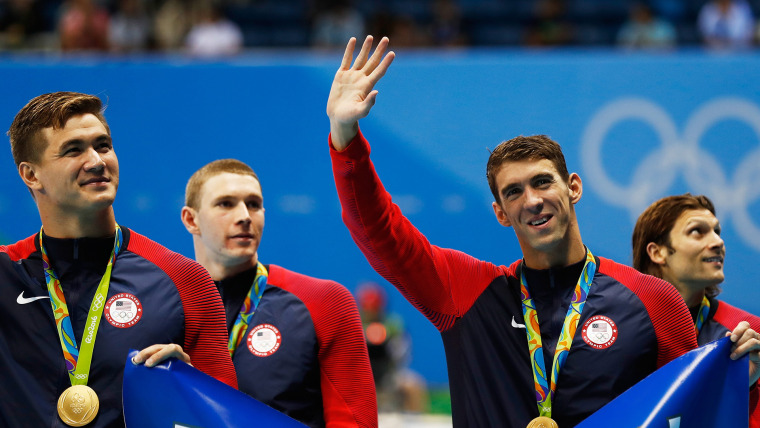 Phelps said he has yet to digest his place in Olympic history.
"How I'm going to wrap my head around 28 total, I don't know. Nicole and I had a moment when we were talking about it the other night and it's insane. It's almost just not real," he said. "You've got to pinch yourself every now and again. It's a dream come true."
RELATED: Michael Phelps' fiancée Nicole Johnson reveals wedding details
In addition to the medals he picked up in Rio, Phelps also helped launch one of the most most popular memes of the summer after he appeared to stare down his swimming rival Chad le Clos of South Africa.
MORE: Michael Phelps gives rival terrifying death stare, inspiring #PhelpsFace
Phelps insists he wasn't thinking anything menacing.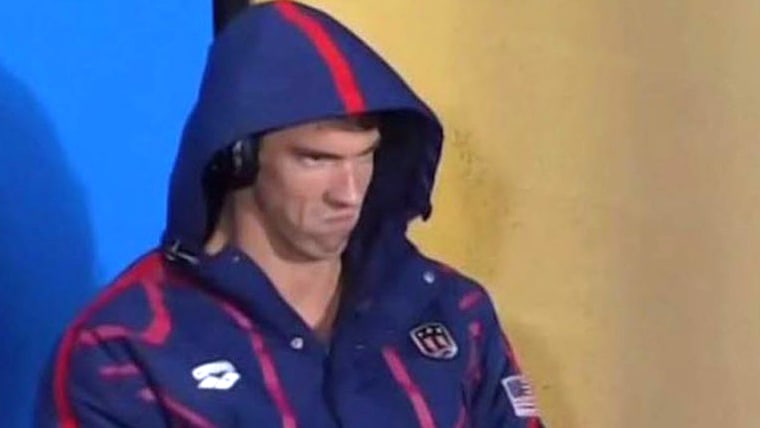 "I just had music going on in my head. I had thoughts going on in my head, spitting water a little bit all over the place, so I was in my own zone," he said. "I was not intentionally mean mugging him or giving him a dirty look."