Michael Johnson may have hung up the golden spikes, but the competitive fire that drove him to become one of the greatest runners in Olympic history still burns bright.
Johnson, 48, trails only Jamaican superstar Usain Bolt when it comes to gold medals won by runners at the Olympics and World Championships.
Ever the competitor, Johnson believes that if the two squared off in a 200-meter race in their prime, he would have beaten the man nicknamed "Lightning Bolt."
"I win that race every day,'' Johnson told Natalie Morales on TODAY. "Every time we line up, I win that race, guaranteed."
RELATED: Olympian Michael Johnson on how he learned to love his 'funny' running style
Natalie caught up with Johnson as part of TODAY's "Where Are They Now?" series on iconic Olympic stars ahead of the Summer Games in Rio de Janeiro next month.
The track superstar now runs a performance center in Dallas that uses digital technology to help athletes run faster.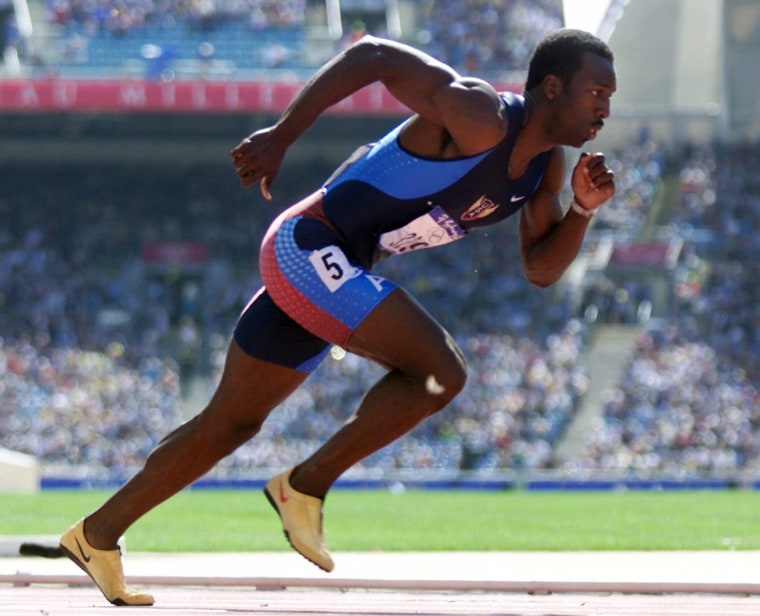 Johnson looked back on a career in which he won four Olympic gold medals and set a record of 43.18 seconds in the 400-meter race that still stands today.
Wearing his signature golden Nike spikes, he became the first man to ever win the 400 and the 200 in the same Olympics at the 1996 Games in Atlanta.
RELATED: 'Magnificent Seven' US gymnastics team revisits 1996 Olympic triumph
"I'm extremely proud of that moment," he said. "I had the confidence to go out there and lay it all on the line and attempt to make history and accomplish it and do it. To be successful is a great, great sense of pride."
Johnson's Olympic debut came in 1992 in Barcelona.
It got off to a rocky start when a bout of food poisoning prevented him from reaching the 200-meter final despite being ranked No. 1 in the world.
"It's still, to this day, the most difficult thing I've ever had to deal with,'' he said.
He still was part of the U.S. team that won gold in the 4x400 relay, kickstarting a gold medal count that would reach 12 between Olympics and World Championships by the time he was done.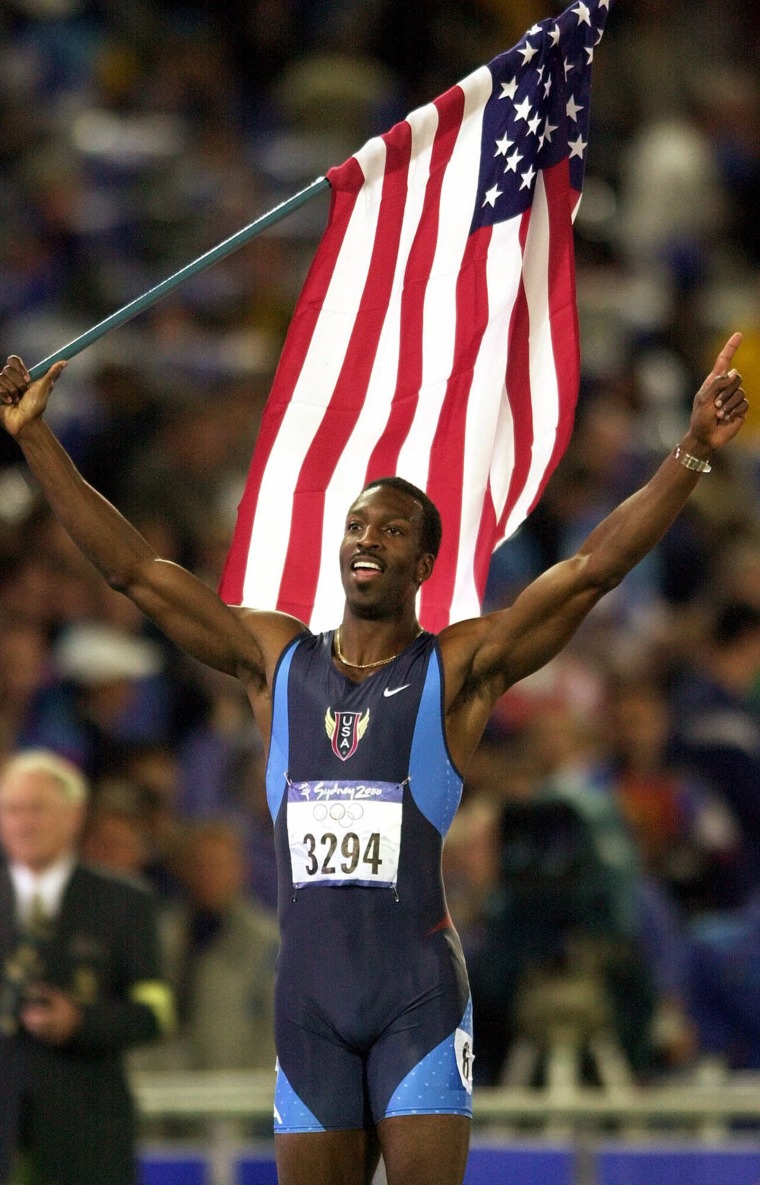 In 2000, he became the first man to ever defend his 400-meter title by winning another gold at 33 years old.
RELATED: Jamaican sprinter Usain Bolt on Zika outbreak: I'm too fast to get bit
Johnson also won a fifth gold medal in Sydney as part of the 4x400 relay, but returned the medal eight years later after one of his teammates, Antonio Pettigrew, admitted to doping.
Pettigrew committed suicide in 2010.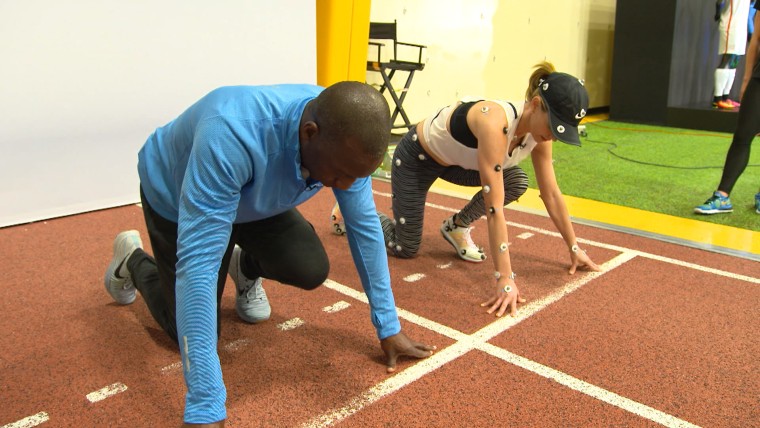 "It was very difficult,'' Johnson said. "I was very angry about it. But at the end of the day, you know, it was a very tragic situation."
Now married with a teenage son, Johnson spends his time helping athletes improve their performance on the track. He even gave Natalie a few tips on her running style.
"Technology is allowing us to get closer and closer and closer to reaching that potential, whatever that full potential is,'' Johnson said.
Follow TODAY.com writer Scott Stump on Twitter.