A woman who worked for Michael Douglas during the height of his career in the 1980s said the actor repeatedly harassed her verbally and once exposed himself in front of her.
"He thought he was the king of the world and that he could humiliate me without any repercussion," writer Susan Braudy said in an exclusive television interview with NBC News's Kate Snow.
Braudy worked for Douglas's production company for three years, during which he often engaged in sexually-charged conversations. She said the actor's inappropriate behavior escalated in 1989 during a work meeting at his apartment.
"He slid down the floor, unbuckled his belt and put his hand inside his trousers and I could see what he was doing. Then he began to sort of began to fondle himself," she said. "And I was very scared."
Braudy said she was terrified to speak out at the time but did confide in several friends, who urged her to stay quiet.
"One of my friends said you better not tell people about him. People were frightened for me," she said.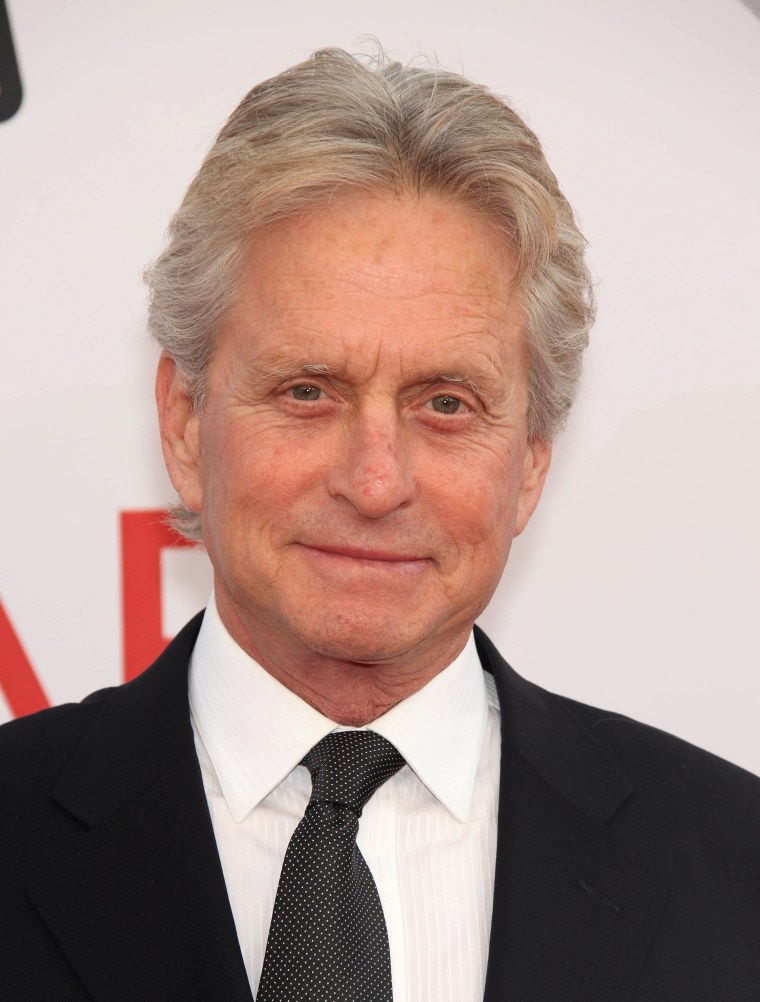 Douglas, 73, who won an Academy Award for best actor in 1988, declined a request by NBC News for comment. But he told The Hollywood Reporter that Braudy's accusation was "an unfortunate and complete fabrication."
Earlier this month, Douglas launched a preemptive effort before the story's publication by speaking with Deadline.
"I can't believe that someone would cause someone else pain like this," he said in the interview. "Maybe she is disgruntled her career didn't go the way she hoped and she is holding this grudge."
Douglas also said that Braudy never complained about his behavior at the time, but Braudy rejects the claim, telling NBC News she repeatedly spoke up to the actor. She also said that she would have gone to the police but at the time, she didn't realize that Douglas's actions could be considered a crime.