American ice dancers Meryl Davis and Charlie White arrived at the Sochi Olympics amid a deep competitive field as the favorites to win the gold medal. They skated into their event's final performance physically and mentally ready to live up to the world's expectations.
"We knew that everyone was going to skate their best here at the Olympics and we planned on bringing our A-game all along," White told TODAY's Savannah Guthrie on Tuesday.
The longtime partners skated a nearly flawless performance Monday night to capture the first gold ever for Americans in ice dancing. They beat out the reigning Olympic gold medalists, with whom they share a coach, Tessa Virtue and Scott Moir of Canada.
Watch their interview with TODAY here. 
White said he and Davis couldn't help but feel nervous before they took to the ice, especially since they were the last to skate in the event.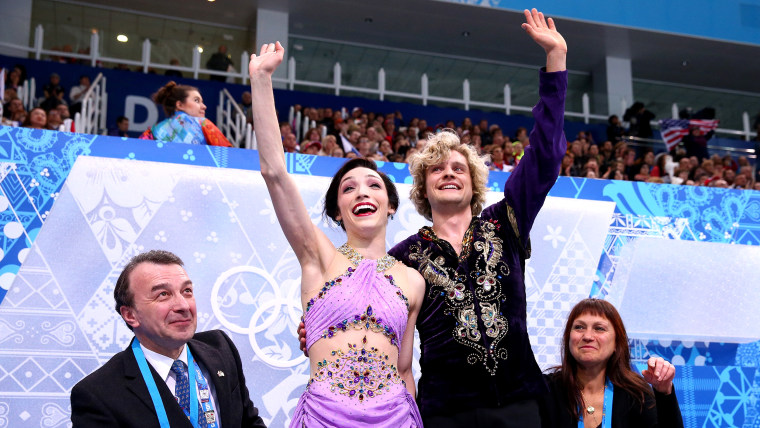 "This is the biggest stage. This is what we dreamed about, the moment that we want to be able to take home and be so proud of," he said, crediting coach Marina Zoueva for preparing the pair to handle the pressure. "We were able to come through on the ice and make it count."
Davis and White earned a silver medal at the 2010 Winter Games in Vancouver, losing the gold to Virtue and Moir. In Sochi on Monday night, the pair surpassed the Canadians by turning in a performance that earned them a world record score.
"As we finished, we just kind of expressed our love and gratitude for each other," Davis said. "We've been on this journey, side by side, for 17 years and we're just so grateful and thankful for what we have."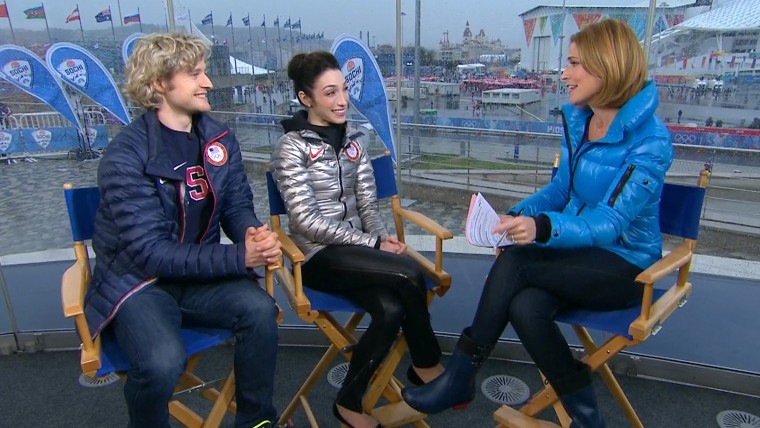 When the two came together as kids, "we had no idea what we were getting ourselves into," White admitted. It wasn't until 2006 that they realized their potential to reach the Olympic podium.
Davis said she's been happy to see interest in ice dancing widen over the past few years. "I hope it just encourages people to keep working and keep going for it. The U.S. has been really steadily building over the last several Olympic cycles in ice dance," she said. "It's a great time to be an American ice dancer for sure."
White then made good on a promise to Guthrie to showcase another one of his talents should he win the gold: a violin performance.
"You nailed it," Matt Lauer told him afterward.
"I think I maybe was more nervous for that," he said with a laugh. "It's been a solid three years since I've played violin. I'm just honored that it could be for you guys."
"A-plus," Davis declared.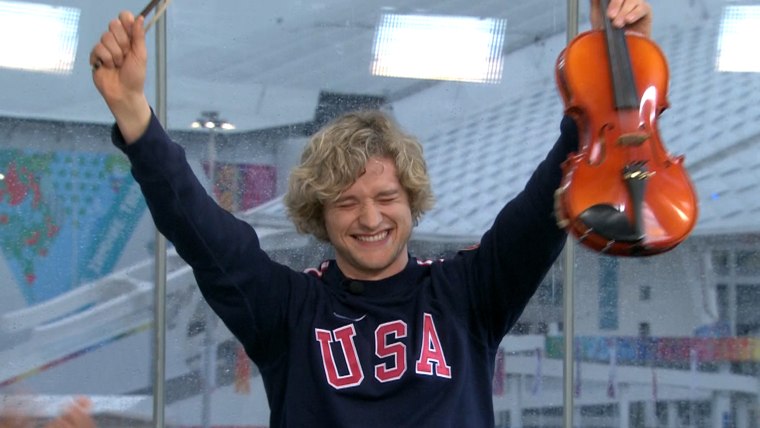 Later, Davis' father and White's mother joined TODAY and recalled watching their children at their very first lesson together.
"We had no idea what it was going to turn into," Paul Davis said. "Then we watched over time, their talent grow and be nurtured by their coaches. We just had to stick with it and see where it went. We had no idea we would end up here."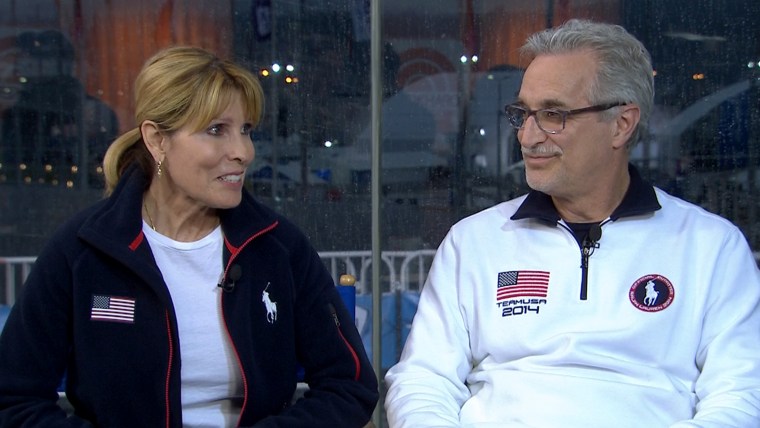 Davis revealed that when his daughter was about 14 or 15, he tried to steer her toward another sport. "I tried to talk Meryl into become a skier and she said, 'Too late, Dad,'" he said.
Watch the video: Jacqui White, Paul Davis on Meryl and Charlie
Jacqui White, Charlie's mother, said the road to the 2014 Winter Games has been filled with emotions. "It didn't seem quite as emotional until more recently. It's pretty intensely emotional lately," she said. "It's been a wonderful journey."

Davis and White were then asked if they were already thinking ahead to the Winter Games in 2018. 
"Oh no," Davis responded immediately, revealing she had only had two hours of sleep since their historic win. "We haven't even processed yesterday."