Matt Lauer got an early start Monday on day two of his Red Nose bike ride to raise money for children living in poverty.
And in the middle of his grueling uphill climb (Monday's slated to be the toughest of his five-day challenge), Matt got a surprise!
DONATE NOW: Support Matt's ride to help lift children around the world out of poverty
Meredith Vieira pulled up beside him on a golf cart to support her former co-anchor. The kicker: She was dressed in a full-body deer suit!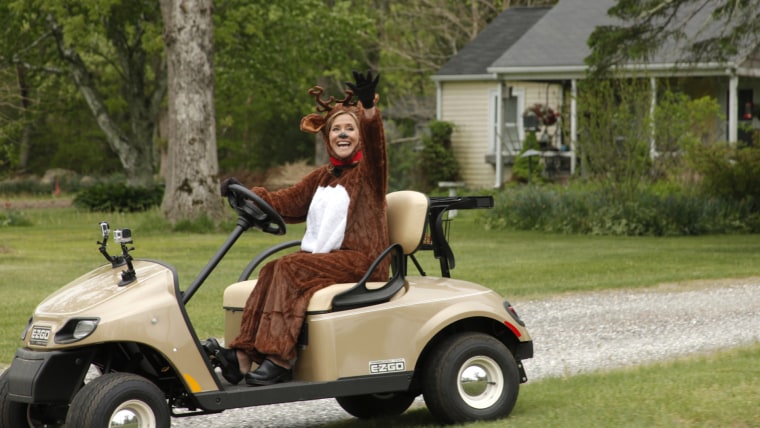 You see, back in 2009 Matt had a run-in with a deer while biking on Long Island. He ended up in the hospital, and Meredith ended up with a whole lot to tease him about.
When he joked at the time that "the deer was hired by the competition," Meredith responded, "I'd hire the deer — but just to graze him."
Matt kicked off his 226-mile Tour de Red Nose at Boston's Fenway Park Sunday and, after passing through idyllic New England towns, wrapped up in Providence, Rhode Island.
Next stop: New London, Connecticut!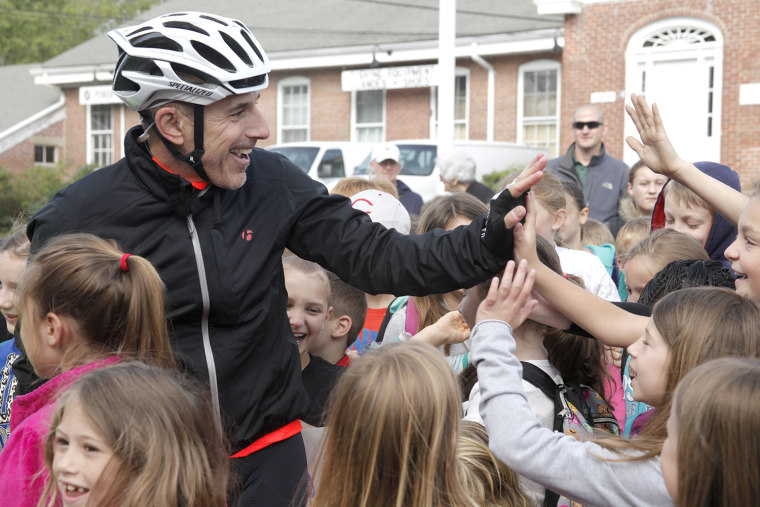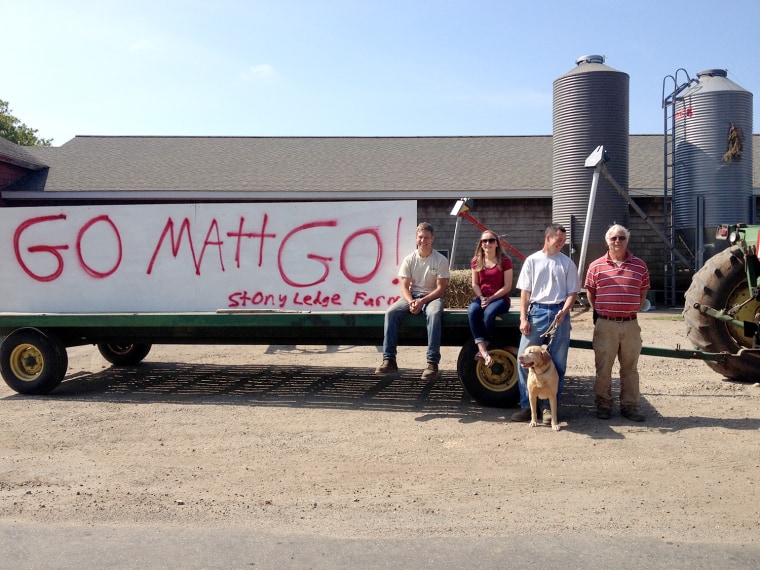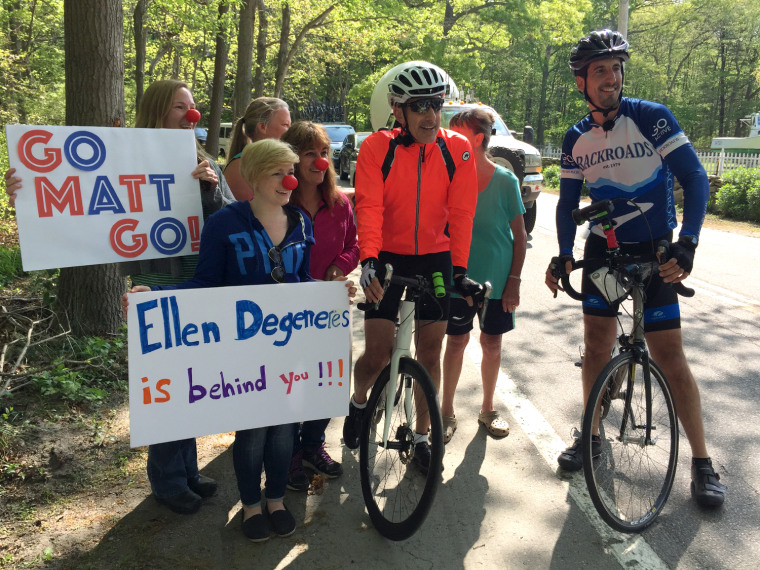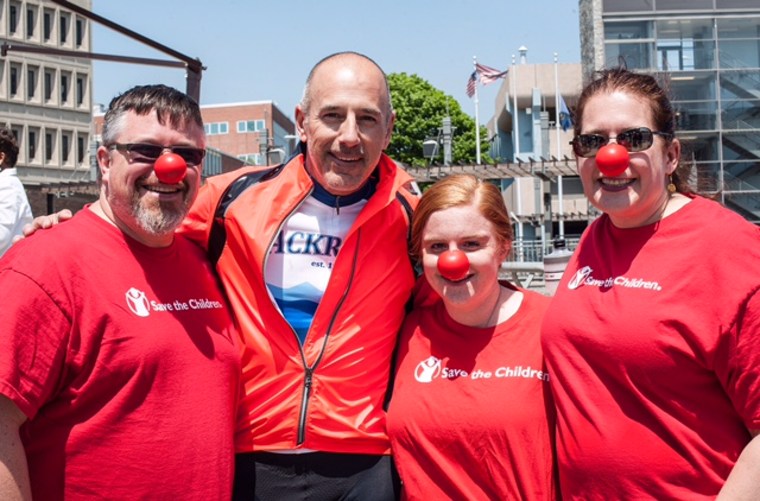 Get into the Red Nose spirit using #GoMattGo.