After a season spent traveling down under on their first royal tour together, the Duke and Duchess of Sussex will be on the move once more — this time to a new residence.
Prince Harry and the former Meghan Markle will move from Kensington Palace in early 2019 as they prepare for the arrival of their first child in the spring, according to a palace announcement. The royals will settle at a home on the grounds of the Windsor Estate, a place that's near and dear to the couple.
As many will recall, the duke and duchess wed last May on the grounds of Windsor, about 20 miles outside London. They exchanged nuptials inside St. George's Chapel, while later hosting an evening reception at Frogmore House, a 17th century home located near Frogmore Cottage, the two-story residence where the couple will move to next year.
The newlyweds live currently in Nottingham Cottage, a two-bedroom pad on the grounds of Kensington Palace. The two have resided there since revealing their engagement last November. Prince Harry famously popped the question inside "Nott Cott" as the pair casually cooked roast chicken.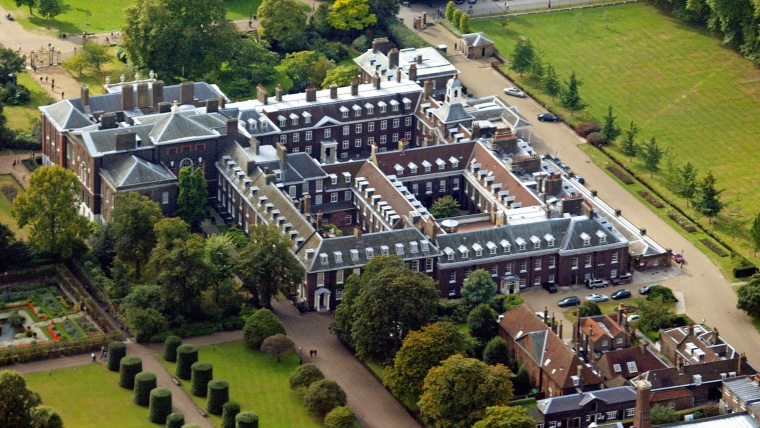 Prince William and Catherine, Duchess of Cambridge, also called Nottingham Cottage home before Prince Harry and his bride took the space. The Duke and Duchess of Cambridge upgraded to "Apartment 1a," a 20-room apartment within Kensington Palace, after the birth of their first child, Prince George, in October of 2016.
In fact, rumors have swirled that the Duke and Duchess of Sussex would follow in the footsteps of William and his wife, formerly known as Kate Middleton, and move into a larger space within Kensington Palace.
Earlier reports from British papers described how the palace's 21-room "Apartment 1" has been getting refurbished for the new royal couple.
Though Harry and William will no longer live in close proximity after Harry's move next year, all the royals will still see plenty of family time at Kensington Palace. The Duke and Duchess of Sussex's official office will remain within the palace.