She's had lunch with Queen Elizabeth, won over the monarch's famous corgis, and attended Christmas morning church service with her.
But Meghan Markle's first official engagement with the queen was on Monday at Westminster Abbey.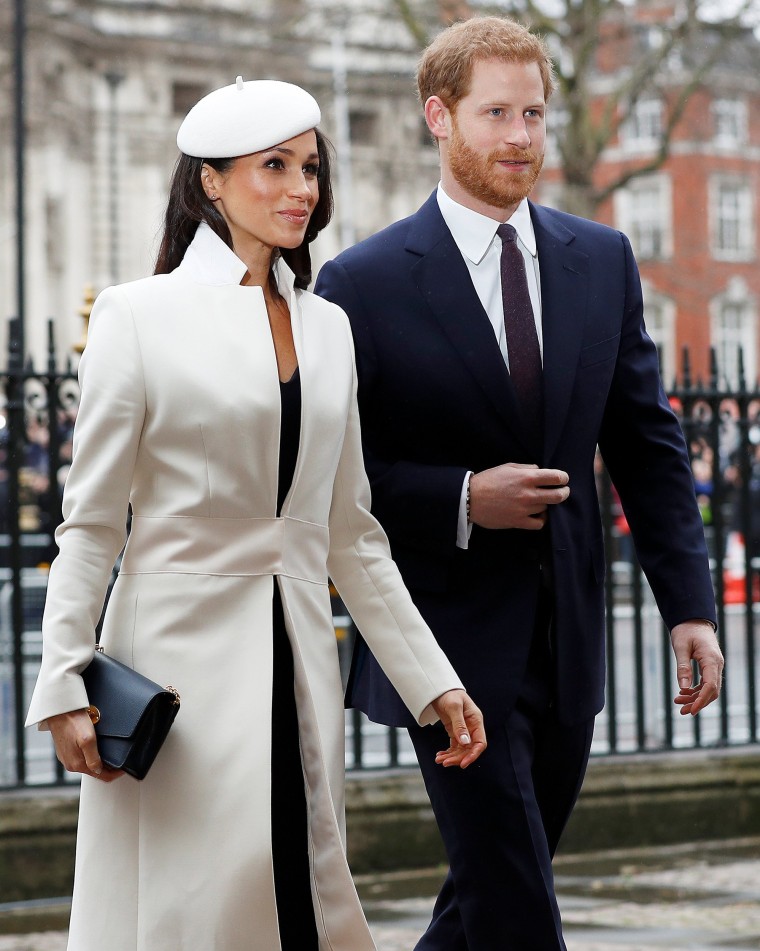 Markle's appearance at the commemoration service, ahead of her May 19 wedding to Prince Harry, suggests that she has already been welcomed by the royal family.
The 36-year-old former "Suits" star joined Queen Elizabeth, Prince Harry and other senior members of the British monarchy for a special church service to mark Commonwealth Day. The annual celebration pays tribute to the 53 nations of the Commonwealth that the queen serves as the formal head of state.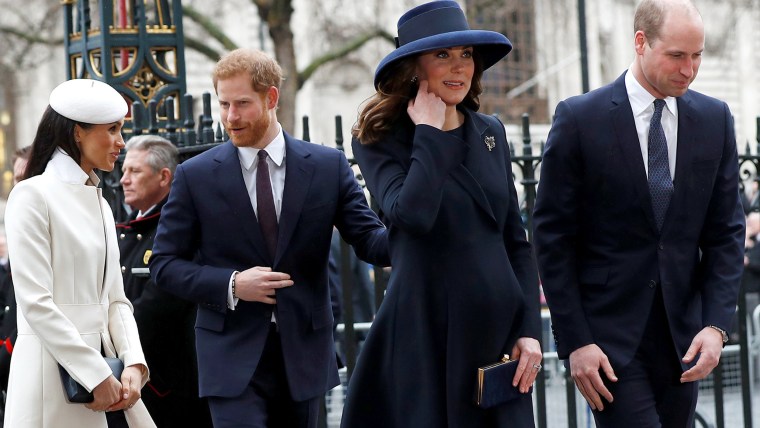 Markle arrived with her fiancé, his brother, Prince William, and his wife, Kate, the Duke and Duchess of Cambridge. Prince Charles, her future father-in-law and the heir to the British throne, also attended along with his wife, Camilla.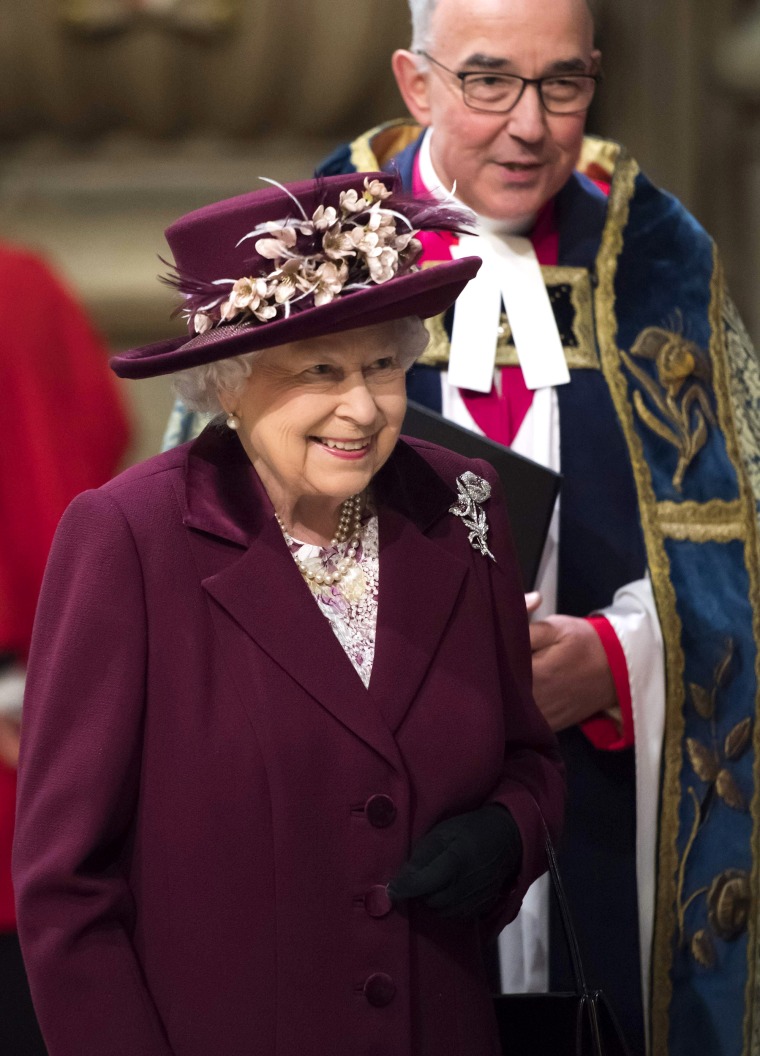 Duchess Kate did not attend her first Commonwealth Day ceremony until 2015, when she was 8 months pregnant with her second child. She and her husband, who were married in 2011, are expecting their third baby next month.
With Meghan, Duchess of Sussex, preparing for a little one of her own, we're taking a look back at Duchess Kate's maternity style through the years!
The queen delivered a message during Monday's service that stressed the importance of diversity and inclusion among the Commonwealth nations. The ceremony, the largest annual interfaith service in the United Kingdom, featured a performance by former "One Direction" singer Liam Payne.
Since the November announcement of the couple's engagement, Prince Harry has taken Markle to visit Wales, Scotland and other sites throughout the United Kingdom to help introduce his fiancée to her new home, as well as charities and causes he has long championed.
The couple is scheduled to get married May 19 at St. George's Chapel on the royal grounds of Windsor Castle. The bride and groom will thendepart from St. George's Chapel by carriage. They recently announced plans that will allow thousands of members of the public to join them on their special day.
While Monday marks Markle's first formal appearance with Queen Elizabeth, she was among the monarch's guests last December for the annual Christmas lunch at Buckingham Palace.
Apparently, however, Markle met the queen even before then; Last November in a BBC interview, she revealed she had previously met the queen, whom she described as "an incredible woman."
She also noted that she received a warm welcome from the queen's corgis, who took to her immediately.
See all of Meghan Markle's best fashion moments from her engagement to the royal wedding.