He's the man the future king of England called "inspirational," but Steven Prescod said he's just glad Prince William got a chance to hear his personal story.
"And it's not just my story, it's a story of every man in my community, especially a man of color. I'm speaking for them," the 22-year-old Brooklyn man said Thursday on TODAY. "I have a chance to speak to the public and give everyone a chance to hear our voice and see where we come from."
Prescod performed for the prince and his wife, Duchess Kate, when they paid a visit Tuesday to The Door, a nonprofit organization that helps inner city youth. The royal couple stopped by as part of their three-day visit this week to the U.S. 
Prescod gave an autobiographical spoken-word performance, describing how his mother got pregnant with him at 15 and how he was only a year old when his father went to prison. He didn't see his dad again until he was seven.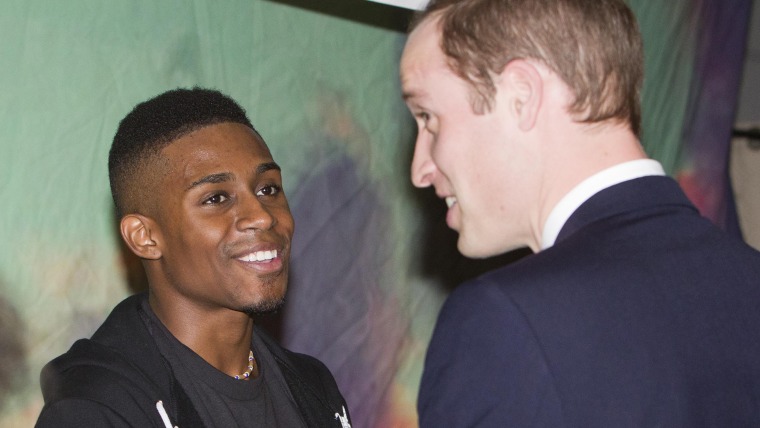 By the time he was 16, Prescod was arrested for robbery and spent time at New York's Rikers Island. Sentenced to probation, he turned his life around after finding a theater program that changed his perspective.
Prince William said he found Prescod's story and performance "inspirational," so much so that he offered to personally help Prescod expand the performance into to a one-man show — and possibly even bring it to London.
"He said he would love to give me his contact information," Prescod said. "I was like, 'really? You want to give me your contact information?' And he said, yes." 
The prince then had his personal assistant helped the two exchange contact information.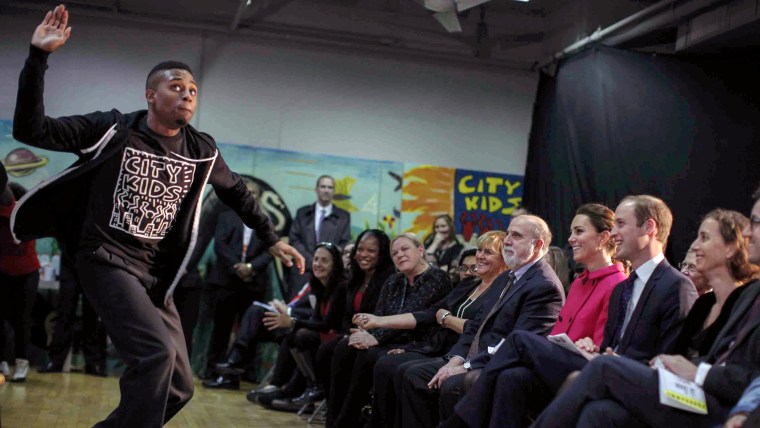 Prescod said he found it "very overwhelming" to receive such a weighty compliment.
"I was just so surprised, because his reaction, it was so breathtaking," he said.
Prescod, who hopes to have a full script ready to perform next month, said he hopes his story inspires other people like himself who felt lost as youth.
"I would love to get this show up and continue pursuing my acting, and I want to send this message around the world, because I feel that kids really need to see this," he said.
Follow TODAY.com writer Eun Kyung Kim on Twitter.