Welcome to the TODAY family, Stephanie Ruhle!
That's right, Weekend TODAY has a new co-anchor, and we couldn't be more excited! And to celebrate Stephanie's first show, we're getting to know to the newest member of our team.
"I'm super excited. I mean, this is the show that defines morning TV, right," Stephanie said on TODAY Saturday. "I think its this moment where, my mom can now say, 'This is what my daughter does.'" I want to tell stories of impact... And doing it through The TODAY Show, we can show you the most amazing things out there."
But before Stephanie tells some stories, let's get to know hers.
"If I were to describe Stephanie in three words, I would say passionate, social and hardworking," her husband, Andy Hubbard, said.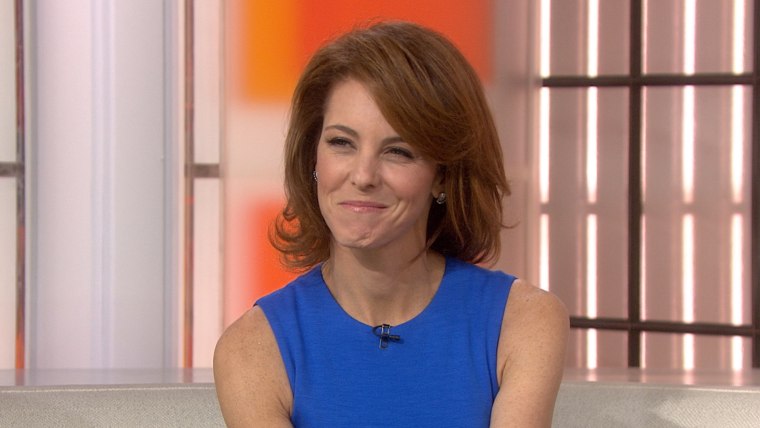 Stephanie grew up in Bergen County, New Jersey, in a small town with only 65 classmates in her high school class.
"When I got to college, my sister was starting work and she realized she had two weeks of vacation a year, so she called me and said, 'go abroad,'"' Stephanie said. "So right after my freshman year, I went and I studied in Guatemala and I studied in Kenya and I studied in Italy and it was incredible."
And after college, Stephanie embarked on a career in finance.
"I worked in finance for 14 years, and I loved it," she said. "But after the financial industry, I thought a lot about, do I love what I'm doing?"
And so, she made the transition into journalism, landing a job at Bloomberg.
"What did shock me is that the first day of work at Bloomberg, she went there, and I thought they were gonna train her for weeks and months. And she was on air the very first day and never looked back," her husband said.
"The responsibility of being in the news business is much bigger than I thought," she said. "It's massive. But it's an honor."
It was her finance career that led to her other love: her family. She met her husband in a Credit Suisse training program, and they have three children: Harrison, 9, Reese, 7, and Drew, 3.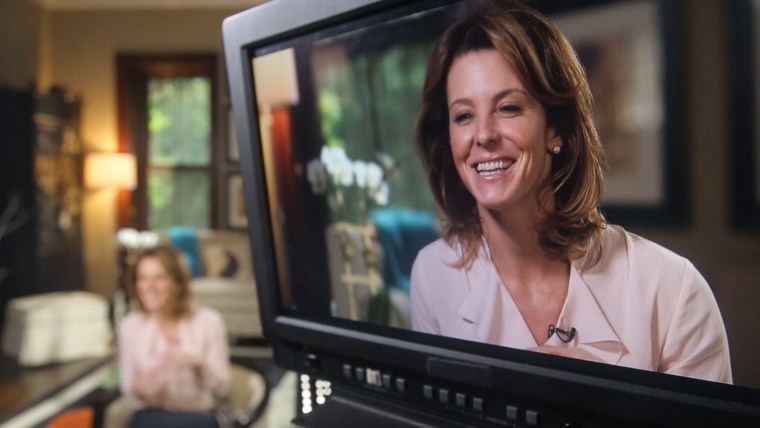 "I love spending time with them," Stephanie said. "They're my partners. My boys are wild. My daughter is wild. You know, it could be time to leave tonight and the next thing you know, she's in a princess costume and she's not changing."
But how does she feel about that princess costume?
"I'm OK with that," she said. "I am OK with going to a restaurant while she's in a princess costume."
Her husband summed it up: "She works so hard at everything she does. At her job, at relationships and at being a mother. She wants to give the kids the most."