/ Source: The Associated Press
Not many cats have thousands of fans and a couple of museum exhibits under their belts.
Of course, not many cats could wear belts.
Lorenzo is a 2-year-old Maine coon who happily models the latest fashions for his owner, photographer Joann Biondi.
His photos have won him thousands of friends or fans on Facebook, MySpace, Twitter and YouTube. He's been in contact with Paula Poundstone, Yoko Ono follows him, Alanis Morissette tweets him and he has a "relationship" with Matilda the cat, the most famous guest at New York's Algonquin Hotel.
The 14-pound cat currently can be seen hanging in the Little Critters exhibit at the Nave Gallery in Somerville, Mass. In October, a group of Lorenzo portraits will go on display at Cornell Museum of Art and American Culture in Delray Beach, Fla.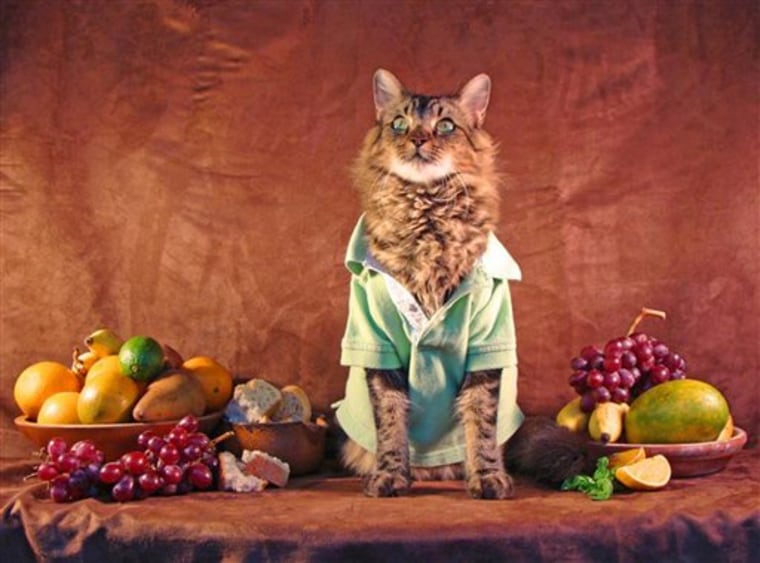 "Lorenzo is an amazingly beautiful cat and without clothes would still be hard to resist, but it was the clothes that really made him fit the theme of my show. His stoic poses and the way his little legs emerge from cloth just make me smile," said V Van Sant, curator of the Nave exhibit.
First fashion show with a tank topAlthough he "personifies south Florida's tropical fashion sense," attitude was more important than style to Gloria Rejune Adams, director at the Cornell museum.
"I think Lorenzo is a very special cat, with or without clothes, and he definitely would have made the grade as exhibit material either way. He is a gorgeous animal," she said.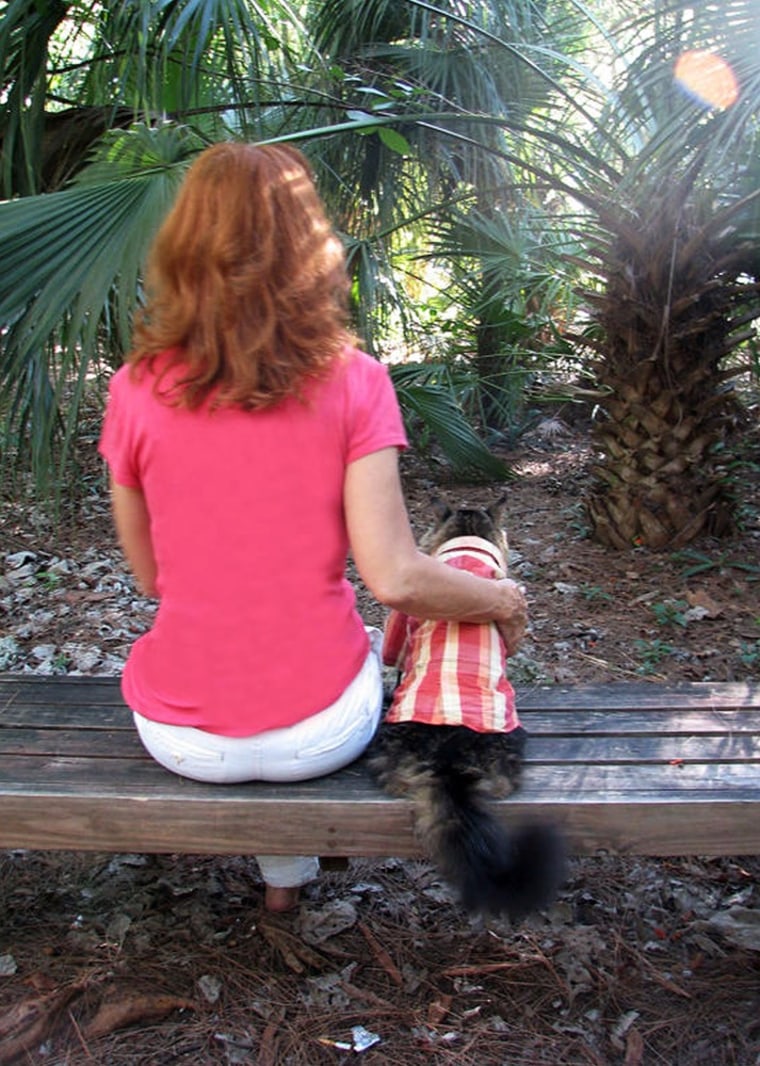 The kitten was 4 weeks old and living in a foster home when Biondi adopted him and brought him home to her Coconut Grove, Fla., apartment.
Lorenzo used to steal Biondi's underwear from the laundry and run through the apartment. One day, while she wrestled some clothes away from him, she flipped a tank top over his head. He poked his nose through an arm hole, held his head high and paraded around, staging his first fashion show, Biondi said.
A freelance journalist, Biondi started taking pictures of Lorenzo in different shirts and settings. She put them on MySpace and "he made friends with donkeys, birds and people."
Rules of engagement: No pants, hatsShe started getting e-mails from all over the world. Some wanted to know if she had Lorenzo on tranquilizers or was bribing him with steaks. One man insisted Lorenzo was stuffed. And she got a note from a woman who said Lorenzo was causing big problems at their house because her 5-year-old daughter didn't understand why their cat, Shadow, wouldn't wear clothes.
A flamenco singer wrote and said she was writing a song about Lorenzo. Biondi started selling the photos online.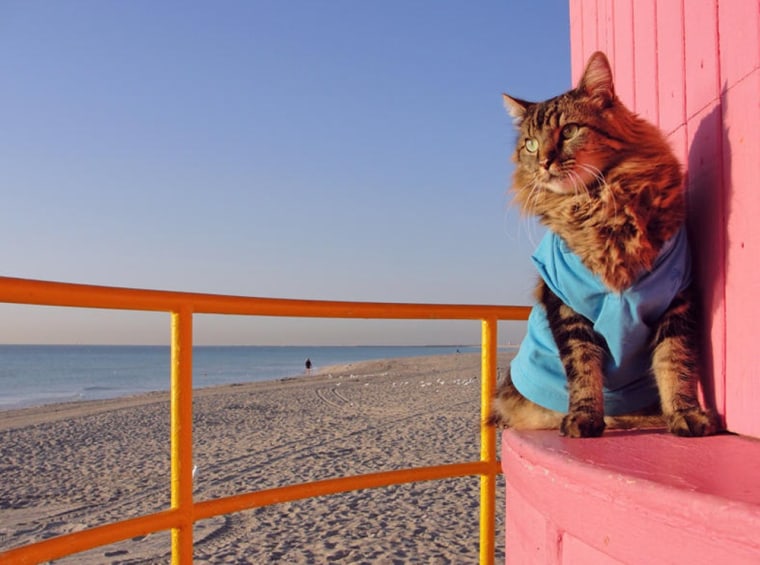 The whole idea is to make people smile, she said, but she still tries to take pictures that "maintain his integrity. I don't want him to look silly. He always wears real clothes instead of costumes."
Lorenzo does have a couple of rules — no pants, no hats and the top button on a shirt has to stay open.
And he still has typical cat tendencies. A photo Biondi calls "Still Life With Cat" had fruit, vegetables and other herbs in it. "Lorenzo played soccer with the grapes, ate the basil and knocked the oranges on the floor."