Kristin Beck may be a long shot as a challenger for a congressional seat held by a Democratic incumbent for 34 years, but she has overcome much bigger struggles in her life.
Beck was once Chris Beck, part of the elite, all-male Navy SEAL Team Six, a warrior with a bushy beard and broad shoulders before transitioning to become Kristin. She has said that just being herself was one of the biggest challenges she had to overcome in a life filled with heroism on the battlefield.
"I went basically from being a Navy SEAL with all those medals, suit and tie, the bearded hero Conan guy, to walking in with a dress on and long hair,'' she told NBC's Kristen Welker. "Some people thought they missed a party!"
Now retired after 13 deployments as a Navy SEAL, Beck is mounting a Democratic primary challenge against Steny Hoyer, who has been the U.S. Representative for Maryland's fifth congressional district since 1981.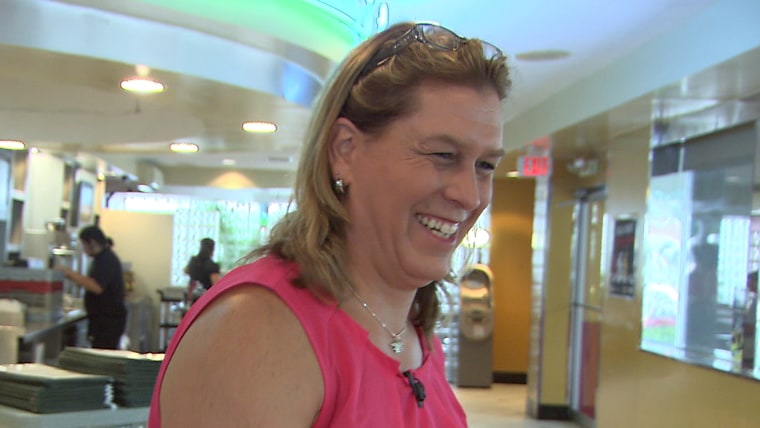 "I'm gonna keep on fighting because this is where I need to be,'' Beck said. "We need patriots. We need veterans. I have no strings attached and no fear at all."
Beck's candidacy comes in a year where transgender issues have been at the forefront, from the hit Amazon show "Transparent," to the emergence of Caitlyn Jenner. However, Beck hasn't been afraid to criticize transgender celebrities like Jenner and Chelsea Manning.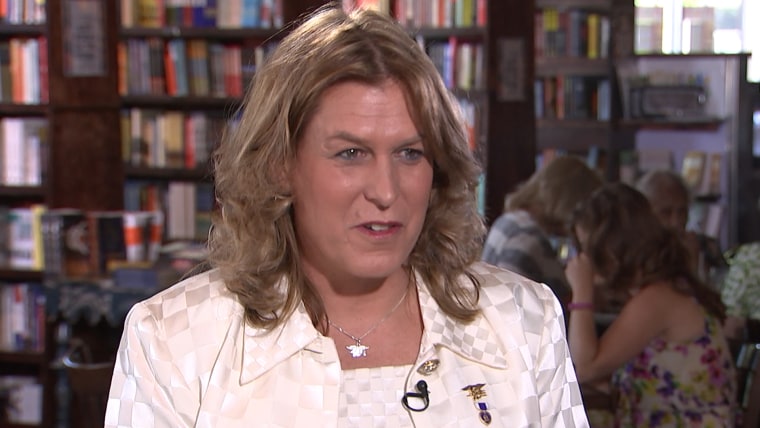 "Caitlyn Jenner has star power, and so if she sets a good example, it's gonna look good and bring good credit upon all of us,'' she said. "If she does it poorly, it will affect us in the street."
RELATED: 'I Am Cait' series premiere: 5 must-see moments
Beck, who chronicled her journey in the book "Warrior Princess: A U.S. Navy SEAL's Journey to Coming out Transgender," is also campaigning in a year where the Pentagon is poised to allow the estimated 16,000 transgender troops to serve openly. Skeptics have said it's going to be a difficult challenge.
"There's nothing too difficult for the American people,'' Beck said. "We can do anything that we put our minds to."
While she has traded the rugged attire of a Navy SEAL for a dress, Beck believes the person she is on the inside hasn't changed as she takes on Hoyer.
"I still see the same person,'' she said. "I see a fighter. I see a patriot."