Five years ago, Jenn Mendez visited Rockefeller Plaza in hopes of getting a glimpse of Kathie Lee Gifford and Hoda Kotb on TODAY.
That same day, Lane Stowe came separately to the plaza for exactly the same reason.
It was a date with destiny.
The love story began on Rockefeller Plaza on April 2, 2010. Mendez was there with her mother and daughter, and Stowe was visiting with a work colleague. A TODAY camera actually captured the two standing side by side, little knowing they were future spouses.
The ball started rolling when Mendez overheard someone say, "'It's my lifelong dream to meet Kathie Lee Gifford."
"I just didn't even skip a beat,'' Mendez told Kathie Lee and Hoda on TODAY Wednesday. "I looked over and said, 'I'm so glad we're here while you're realizing your lifelong dream.'''
That sparked a conversation that continued via text when they returned to their respective homes: Mendez in Virginia and Stowe in Pennsylvania. That night they spoke on the phone for three hours.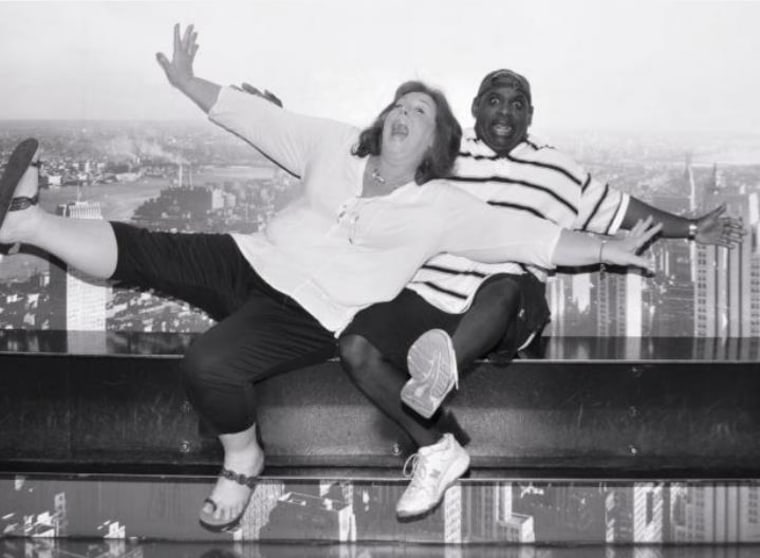 The relationship germinated and blossomed into love. Stowe wound up moving to Virginia to live with Mendez. In 2013, he popped the question.
Watching Kathie Lee and Hoda continues to be part of the couple's daily routine at the gym every morning (they have lost a combined 130 pounds).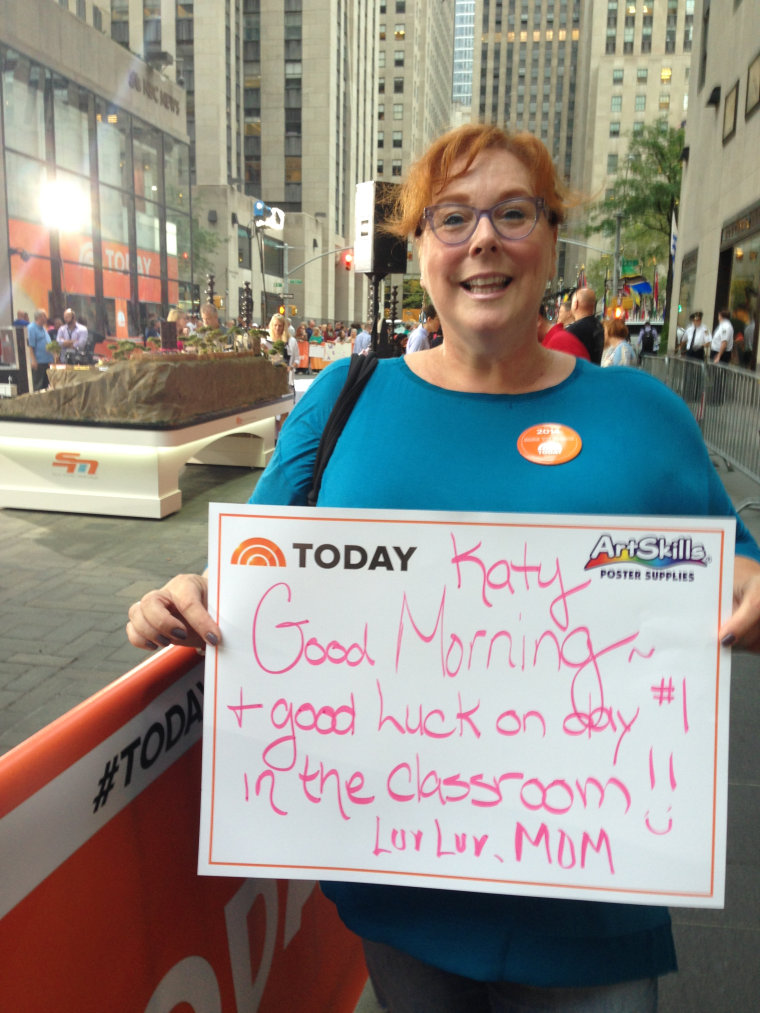 But Stowe and Mendez had a hurdle to overcome early in their relationship — and it didn't have to do with the fact that they're a mixed-race couple. You see, Mendez' family are diehard Philadelphia Eagles fans.
"He said, 'Is your dad going to have a problem with me?''' Mendez related to Kathie Lee and Hoda Wednesday. "I said, 'What?' And he said, 'That I'm black?' I said, my dad's not gonna care that you're black.
"He's gonna care that you're a Giants fan."
Mendez recently celebrated her 50th birthday by passing out toys for the Salvation Army and getting a surprise visit from her daughter, Katy, who joined the couple on TODAY Wednesday. Kathie Lee and Hoda celebrated her birthday with cake, gifts and (of course) some wine.
Follow TODAY.com writer Scott Stump on Twitter.