We're always told any small good deed makes a difference. By that measure, a man named Albert Lexie made a world of it.
For more than 30 years, Lexie worked as a shoeshiner at the University of Pittsburgh Medical Center's Children's Hospital. He passed away last week, and left an incredible gift behind: all the money in tips he ever made from shining shoes. The amount was an incredible $202,000.
The money will go to the children's hospital's Free Care Fund, which provides medical care to uninsured and under-insured children in the Pittsburgh area.
On Tuesdays and Thursdays, Lexie would take three buses from his home to reach the hospital, where he diligently shined shoes for just $3 a pop, using a shoeshine box he built in high school shop class as a 15-year-old.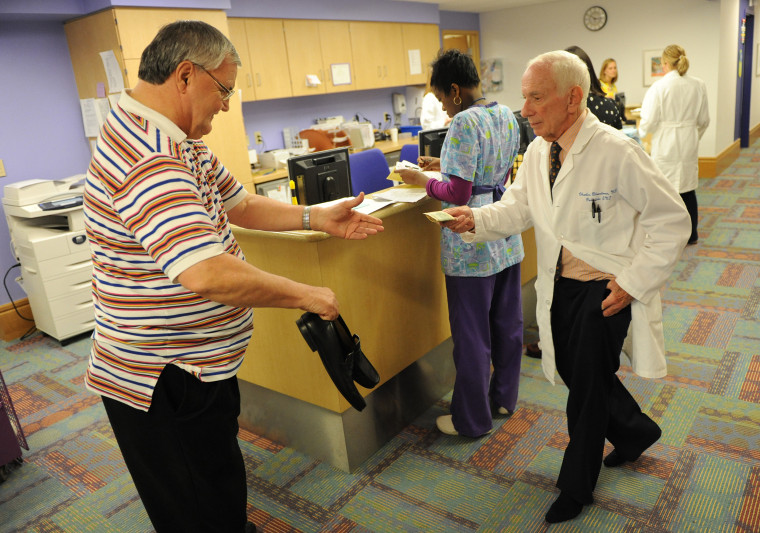 Even though he earned just $10,000 per year in his job, Lexie donated all of his tips.
Lexie passed away in Pittsburgh on Oct. 16, leaving behind a legacy of kindness and generosity. "He is the perfect example of how small incremental acts of kindness can impact millions of people," the hospital's president said.
The 76-year-old's accolades were far-reaching. He was inducted into the Hall of Fame for Caring Americans and was honored at the Major League Baseball All-Star Game in 2010.
But he didn't care about the fame or accolades that came along with his impressive donations. Lexie had just one goal in mind: "I wanted to see the kids get well."
Rest in peace, Albert Lexie.
Sunday TODAY's Todd Cross contributed to this story.