A busy McDonald's worker who left his register to help an elderly, disabled man is being hailed a hero online and by his employer thanks to a customer who secretly photographed the gesture after being moved to tears by it.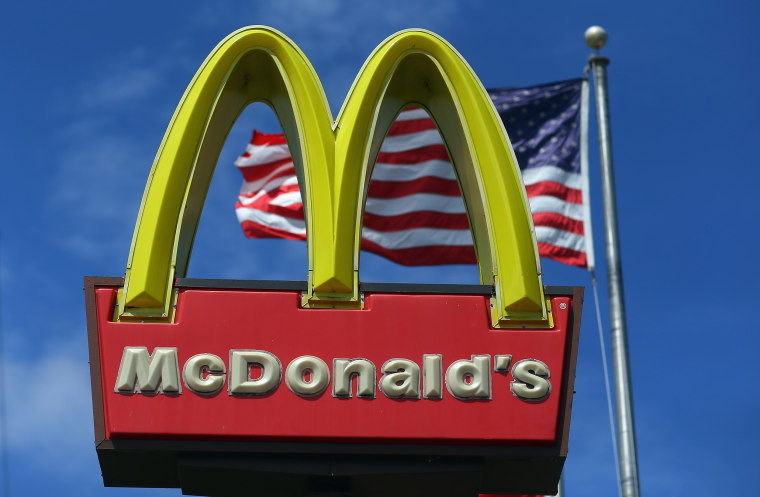 Destiny Carreno said she was waiting in line at a Chicago McDonald's last week after work when she saw a man approach the counter in his wheelchair.
RELATED: Former restaurant chefs serve gourmet meals to homeless
"The man politely tried to ask the cashier something and it took him a few tries before either of us could understand he was saying 'Help me please,'" Carreno wrote on Facebook.
The cashier eventually "figured out the gentleman needed help cutting and eating his meal," she said.
Despite being in the middle of dinner rush, the cashier shut down his register, washed his hands, put on gloves and went out to help cut up the man's food.
Carreno said she was moved by "the kindest and most humble thing" she had just witnessed.
RELATED: Cop helps mentally disabled woman overcome fears in heartwarming video
She went home, posted the photograph on Facebook and urged her friends to share it — which they have, more than 300,000 times.
Rod Lubeznik, the owner of the McDonald's franchise where the exchange took place, expressed pride in the employee he identified as Kenny. In a statement to NBC-Chicago, he said the company was "overwhelmed by the positive response [Kenny] has received for his compassion and kindness."
"It's a true testament to who Kenny is, and a reminder to us all that one seemingly small act of kindness can touch the hearts of so many," the statement read.
Lubeznik said the restaurant planned to recognize Kenny during an upcoming rewards presentation.
Follow TODAY.com writer Eun Kyung Kim on Twitter.