There's acting, and there's Method Acting, and then there's disappearing so far into a role that you become almost unrecognizable. Matthew McConaughey seems to be on the verge of that last one.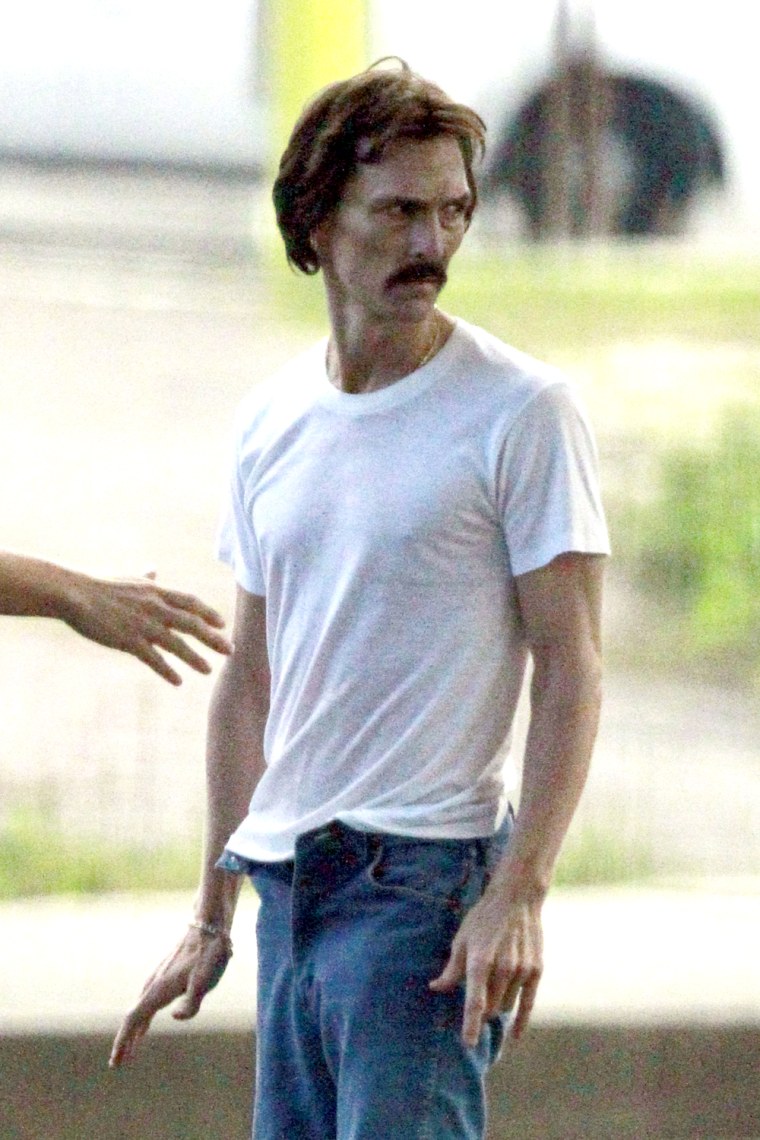 Earlier, we noted that McConaughey was on his way to losing 30 pounds to play Texan Ron Woodroof in the upcoming movie "The Dallas Buyers' Club." Woodroof, who died of AIDS in 1992, became famous for smuggling homeopathic HIV medications into the U.S.
But recent photos snapped on the set show that McConaughey has really slipped into his role. His face is beyond gaunt, his eyes sunken and red (granted, probably makeup), his arms toothpick-thin (we don't know why his jeans are undone). 
According to the Daily Mail, one of Woodroof's sisters has trouble seeing the photos emerging from the film.
"It's hard to look back whenever you've lived through it; it's really hard to look back at something like that. So I don't look at the pictures that much," Sharon Woodroof Braden told the British paper. "The pictures of Matthew are breathtaking though. They look so like what Ronnie looked like when he was sick and how the disease progressed."
Related content: