/ Source: & Other Stories
The end is in sight!
Matt Lauer entered the final leg of his Tour de Red Nose Wednesday morning, cycling from Port Jefferson to Flushing Meadows, New York, as part of his 230-mile ride to raise money for children living in poverty.
DONATE NOW: Support Matt's bike ride and give to Red Nose Day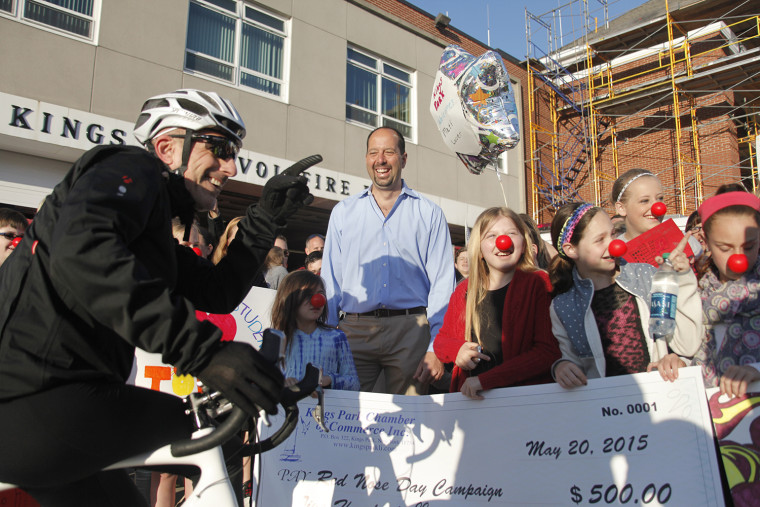 "Can you do me a favor and not use the words 'the end'?" Matt joked as TODAY's broadcast started. "That's one of my biggest problems right now. It's a sore subject."
Matt's Tuesday trek was a tough one, filled with 65 miles of rain and cold.
"That was as miserable as I have ever been on a bicycle," he reflected. "It was cold, I was soaked through — but today's the opposite."
He joined Wednesday's show from the Kings Park Fire Department in Long Island, and a crowd cheered "Go Matt Go!" as he prepared to start the day.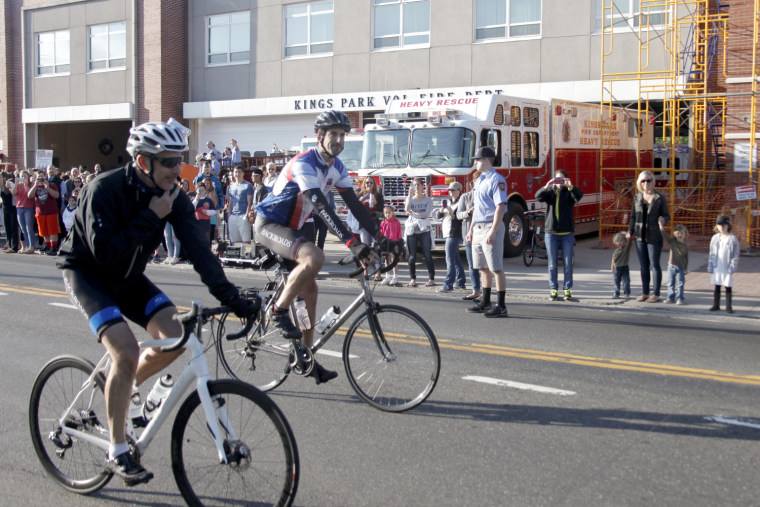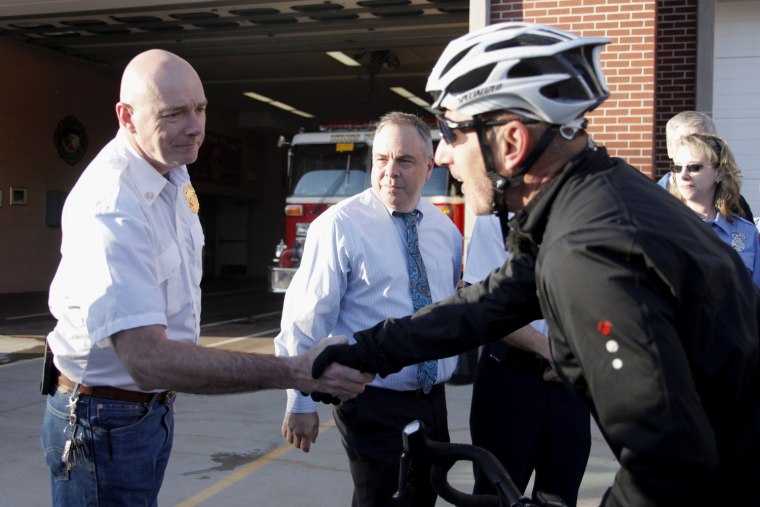 Then Matt got a visit from a friend: the one and only (and very in-shape) Lester Holt!
And then... Savannah!
Matt gave her a brief lesson before they hit the road.
"This isn't all that hard," Savannah laughed. "What's all the fuss about?"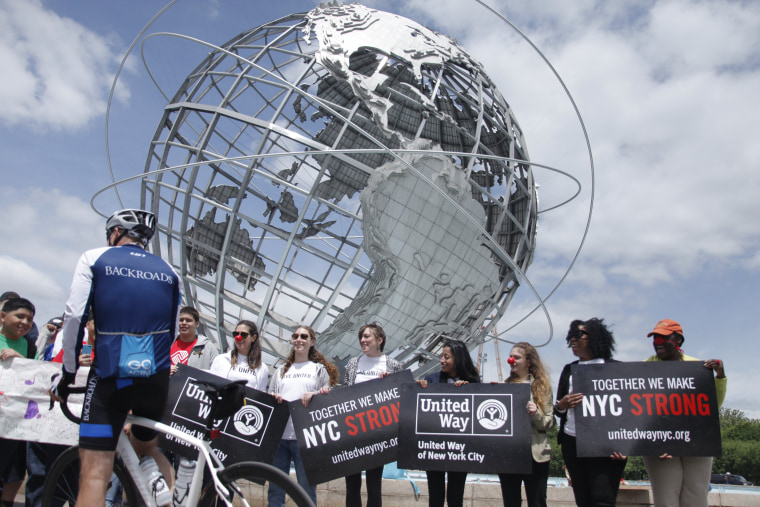 Next stop: the TODAY plaza! Tune in Thursday to see Matt's big arrival.