Shanice Patterson knows she hasn't been an easy child to raise.
"I would yell and scream so much. And I would tell people to leave me alone," the 10-year-old says, acknowledging the trouble she has created. "I have anger issues. I get them from my dad."
DONATE NOW: Support Matt's ride to help lift children around the world out of poverty
Born to teenage parents, Shanice has been raised, along with two cousins, by a grandmother working two jobs and going to school to get her associate's degree. The family lives in New Haven County, which has the highest violent crime rate in Connecticut and where 45 percent of residents live in poverty.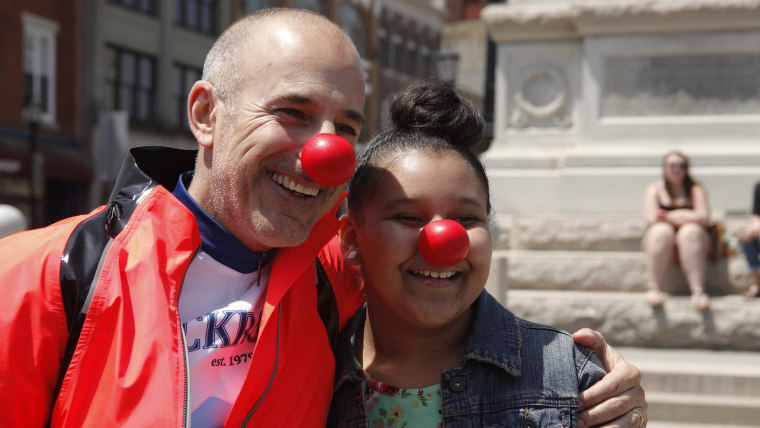 TODAY's Matt Lauer met Shanice when she came to cheer him on during his ride through Connecticut. It was part of his his 230-mile bike ride from Boston to New York to raise awareness and funds for the national Red Nose Day campaign helping to lift children out of poverty.
One of the 12 charities benefitting from Red Nose Day is the Boys and Girls Club, which has been a blessing for Shanice and her grandmother.
"They don't have a lot of things to do in the neighborhood. And the Boys and Girls Club, you can't go wrong," said Beverly Patterson, 57.
Stephanie Barnes, executive director for the Boys and Girls Club in New Haven, remembers when Shanice first came to the organization at age 5.
"We noticed that she kept to herself. She isolated. When she did open up, it was in an angry outburst," she said.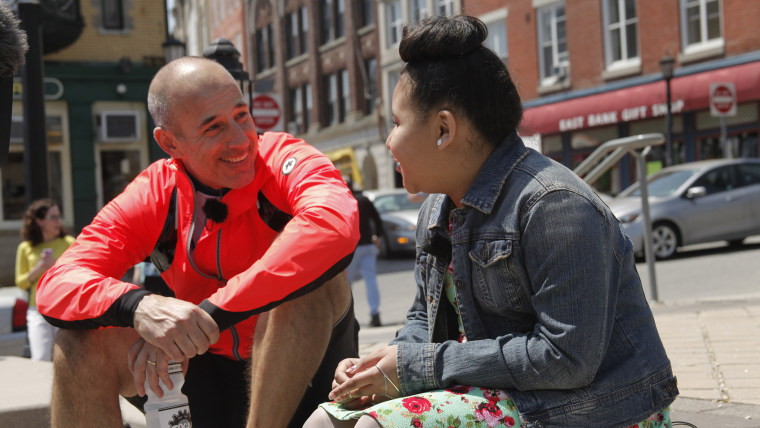 The club got Shanice into counseling — and then provided her with an outlet. The organization's dance program has helped heal the girl's heart with every step she took.
"When I'm dancing, I forget about everything else. It kind of makes me feel really good about myself," Shanice said.
TODAY worked with the Boys and Girls Club to arrange a night for Shanice at the ballet, where she got to meet Misty Copeland. The soloist with the American Ballet Theater also got her start at a Boys and Girls club when she was younger.
Follow TODAY.com writer Eun Kyung Kim on Twitter or on Google+.