They've met presidents and prime ministers, musicians and movie stars, but few have made TODAY hosts Matt Lauer and Savannah Guthrie gush like their meeting with the pope.
"We had the moment we will never forget," Savannah said Friday. "We were able to shake hands with Pope Francis. He's as warm and wonderful as you might imagine."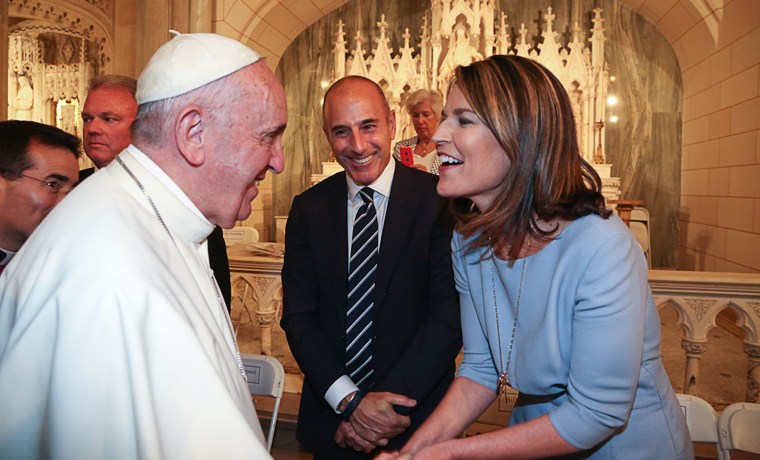 Both she and Matt hosted an event leading up to Thursday night's arrival of Pope Francis at New York's St. Patrick's Cathedral.
"He walked down the center aisle of that newly refurbished cathedral and it was spectacular," Matt said.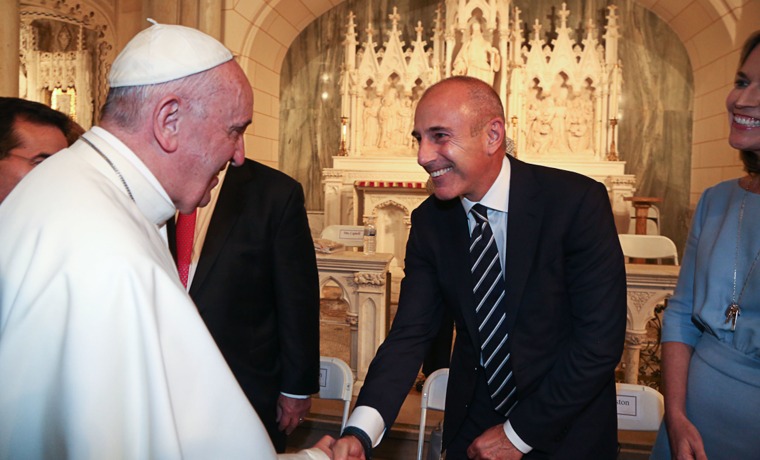 The two hosts were part of receiving line of individuals who met the pope. While video caught the exchange, images by the Vatican photographer truly captured the sheer radiance surrounding the pontiff.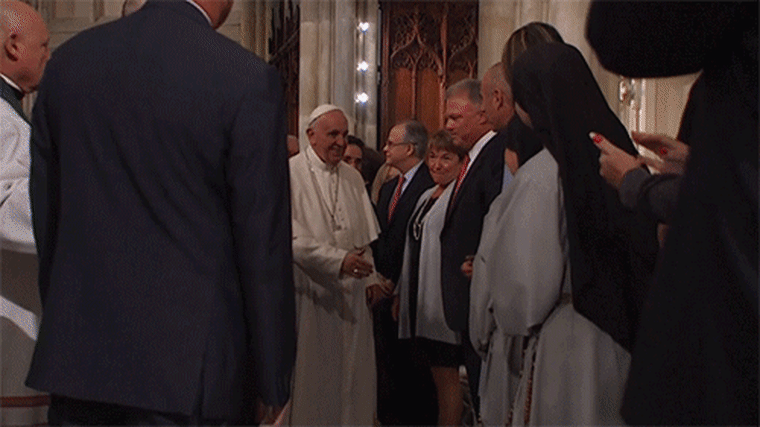 "I think we're reflecting the pope's glow there," Savannah said about the photos. "So, so honored to get to have that moment."
Follow TODAY.com writer Eun Kyung Kim on Twitter.