Hello, Rhode Island!
Matt Lauer finished day one of his Tour de Red Nose, a 230-mile bike ride from Boston's Fenway Park to New York City to highlight Red Nose Day.
DONATE NOW: Support Matt's ride to help lift children around the world out of poverty
And the sight of cheering children from the Boys & Girls Club of America at the finish in Providence was well worth any aches and pains the anchor might have felt along the way.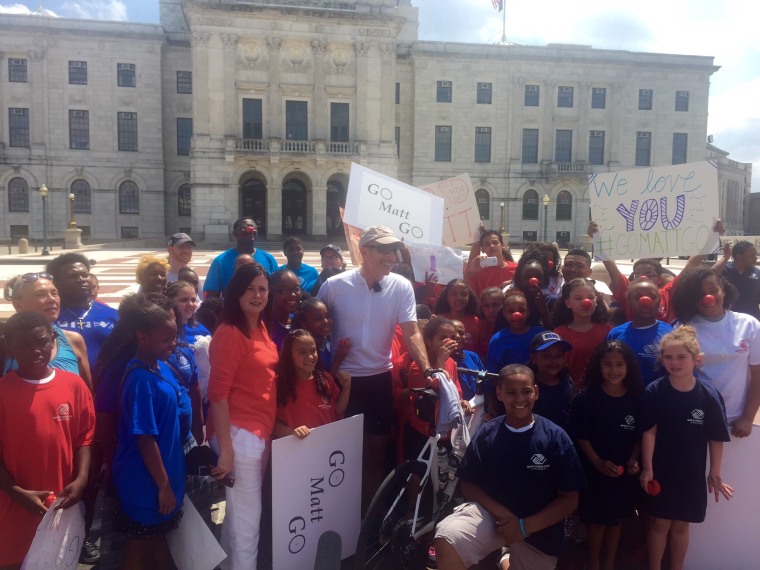 "This is the nicest surprise I've had along the route," Lauer said to the group of kids outside the Rhode Island State House.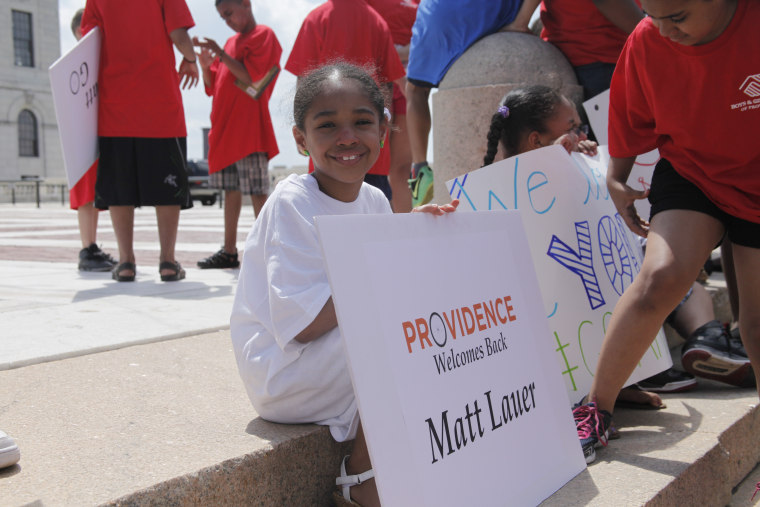 The nonprofit organization is one of 12 that will benefit from the donations raised during Matt's ride, and the children sure showed their gratitude, welcoming him to the city with cheers, signs and yes — lots of red noses.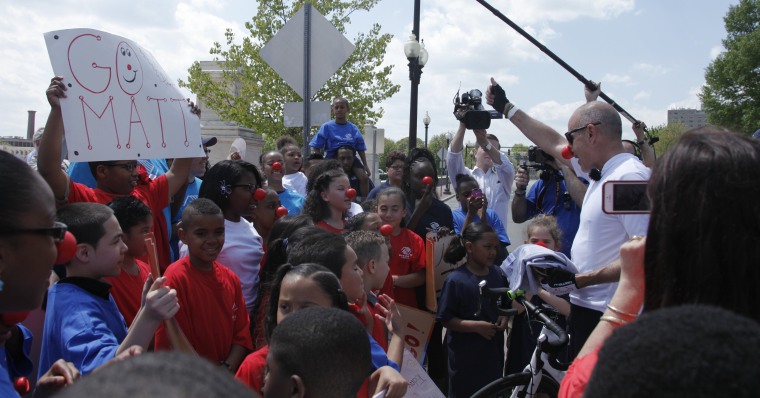 While it had its fair share of hills, the ride from Boston to Providence was a beautiful one. Not only was the weather sunny, but there were also plenty of fans cheering Matt on along the route.
Al Roker even made an appearance to join his co-anchor for a ride.
"Look who it is!" Matt said when he spotted Al. "You never know who you're going to find on the road."
After 47 miles and a quick stop for homemade ice cream, the first day went in the books.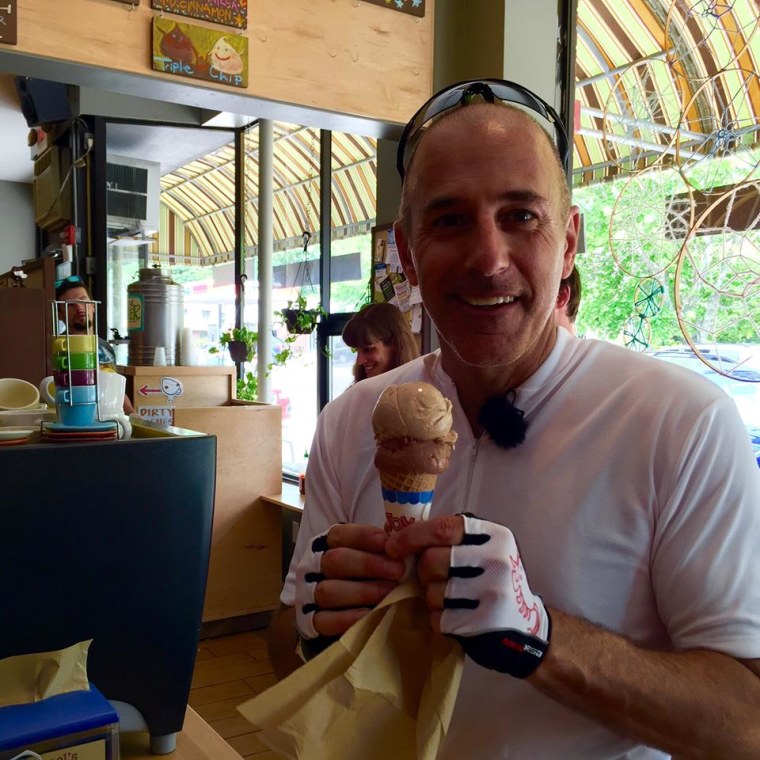 Red Nose Day is a British-born fundraising event that invites people to raise money for children in need. NBC's primetime special marking America's first Red Nose Day airs Thursday, May 21, but Matt's already shining a light on the initiative as he pedals to the Big Apple.
See how you can donate here.
Onward!