Throughout the decades, only a few fashion-istas have created a style so unique that they can rightfully claim it as their own. Stacy London, TODAY's fashion expert and co-host of TLC's "What Not to Wear," shares a few of these fashion icons and their influences on today's trends. Fashion icon: Madonna ('80s)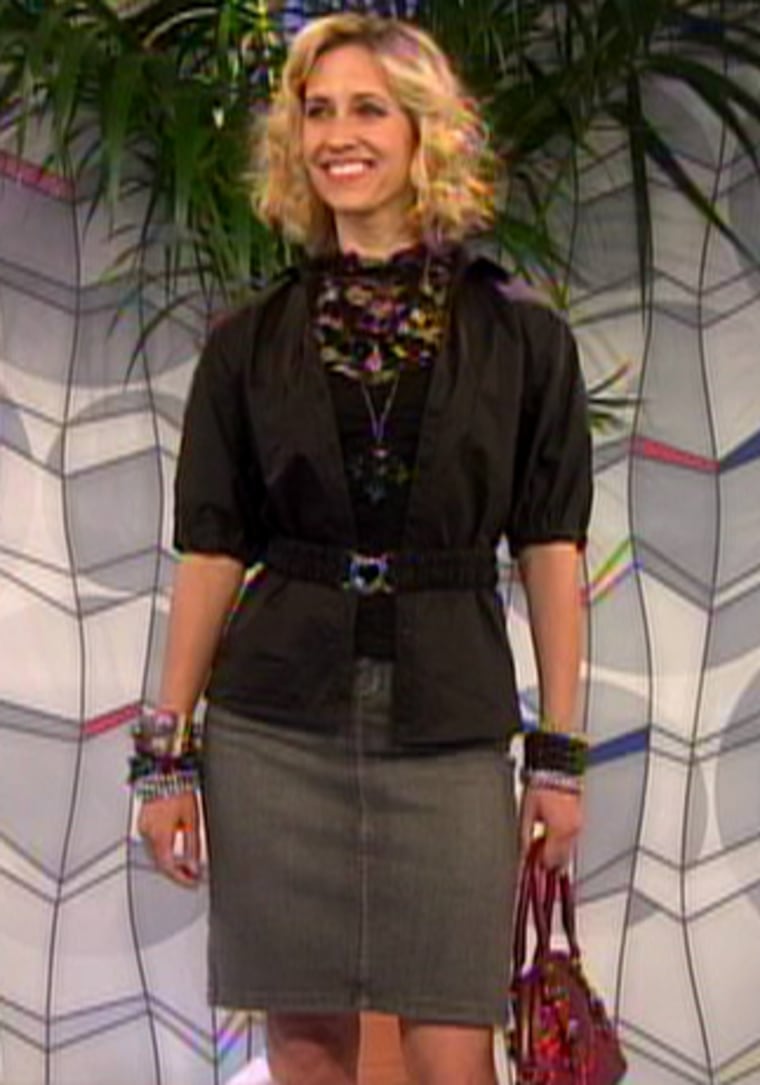 The style chameleon of all time has to be Madonna, but her original '80s look continues to have significance today. Black never goes out of style. It can be classic or edgy. Madonna took black to a whole new level of edgy by wearing it with masses of accessories. While you may want to leave the rubber bracelets at home, adding lots of rhinestone and studded jewelry to an outfit can push simple pieces into a sexy look for evening. If you have a smaller frame, look for a blouson sleeve to add volume to your top half. If you are under 5'4" or have shorter legs, swap the ankle boots for heels! And if you decide to rock the denim pencil skirt, lucky for you it does double duty: dress it down for day or play it up for nighttime!

Seen on TODAY:
Jacket: Zara, $59.90
Top: Forever 21 $19.80
Skirt: Calvin Klein Jeans, $59.50
Shoes: Marc by Marc Jacobs, $628,
Earrings: RJ Graziano
Necklace: Lee Angel and Ben Amun
Bracelets: Ron Herman,
Bag: Cynthia Rowley
Fashion icon: Bettie Page ('50s)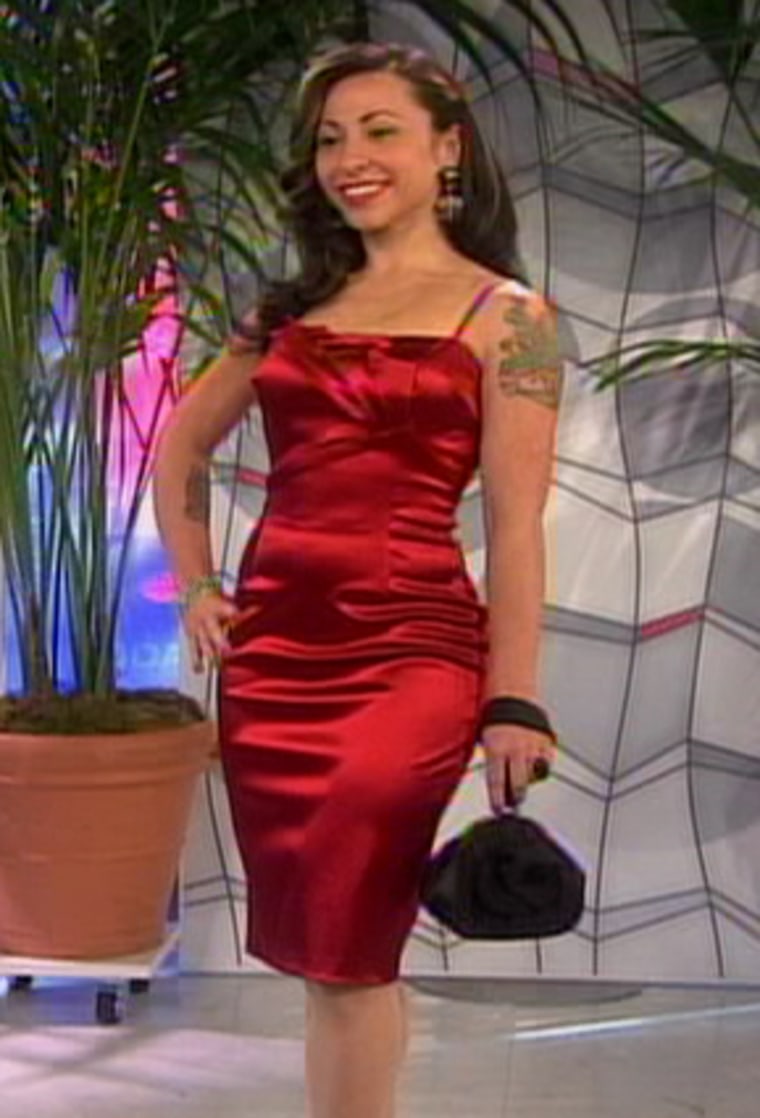 Bettie Page, with her trademark bangs and curvy body, paved the way for the '50s pin-up girl. Burlesque plays on sexuality, sensuality and innocence all at the same time, expressing all aspects of femininity. It has become a true art form and is more popular today than ever due to Dita Von Teese. So pick up that that straight, pencil bodice and put it on! Not only does it highlight curves but also a small waistline.  If you don't have curves, pick a dress that can create the illusion of them with seaming and a cut close to the body.
Seen on TODAY:
Dress: David Meister, $350
Stockings: Wolford, $40
Shoes: Steven by Steve Madden $128
Earrings: Gerard Yosca
Bracelets: Ben Amun
Ring: Alex Soldier
Bag: Inge Christopher

Fashion icon: Jackie Kennedy ('60s)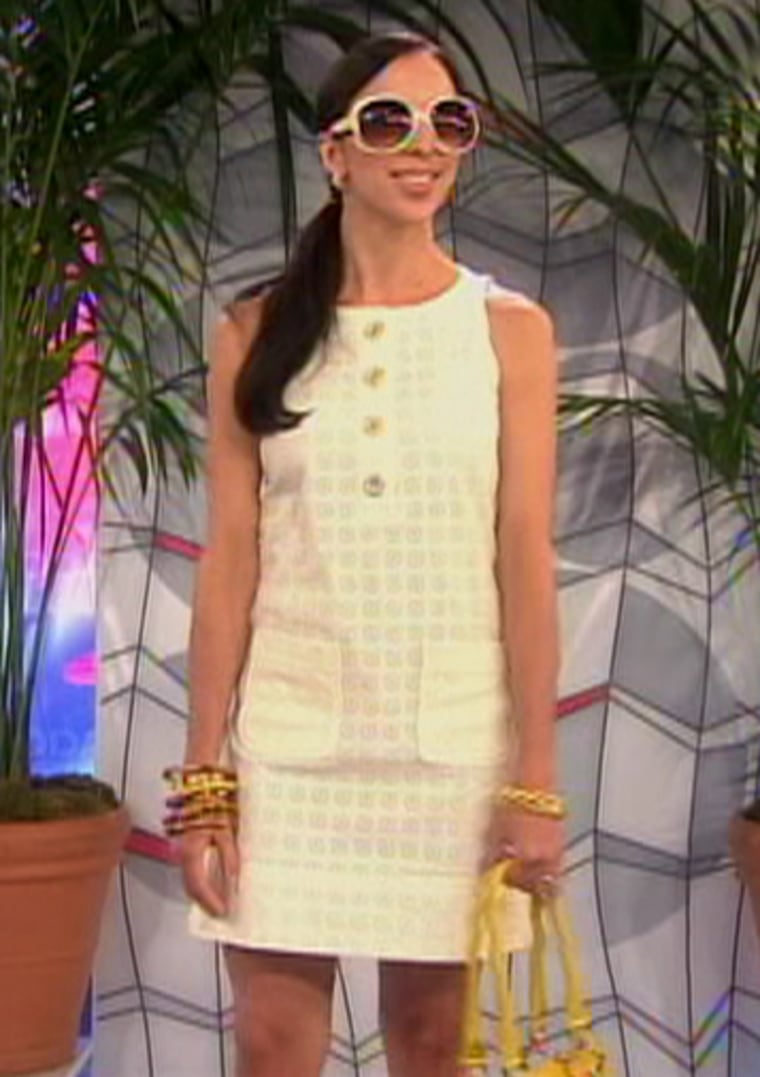 In the '60s, Jackie made an indelible impression with her perfectly tailored dresses and big sunglasses. She made the shift dress legendary. It always looked effortless on her with a flat sandal. Lucky for you, the dresses are effortless. Put one on and you are done. Walk into any clothing store today and you'll see how Jackie's trend-setting style continues to be popular. A shift dress is great for all kinds of body types. But the shorter your shift dress, the lower your heels should be to create the best body silhouette. Since shift dresses don't have a defined waistline, higher heels can throw off the shape of the dress. Add some gold or wood jewelry, a great patent bag, big glasses and you'll have the Jackie look down to a tee!
Seen on TODAY:
Dress: Shoshanna, Searle,  $305
Via Spiga, $97.95
Sunglasses: Dior,
Earrings: RJ Graziano
Bracelets: RJ Graziano
Bag: Goldenbleu

Fashion icon: Little Edie from "Grey Gardens" ('70s)
A trench is a classic item that every woman, regardless of size or shape, should own. But paired with a printed head scarf Jackie's own eccentric cousin Little Edith Bouvier Beale has become an inspirational icon herself.  Little Edie was fond of wearing a brooch on her scarf as her signature look. She also wore skirts upside down and fashioned many an outfit out of a girdle and fishnets. Many designers have cited her as the inspiration for their collections.  In fact, countless fashion magazines have done stories honoring her look. Little Edie said her outfits were "revolutionary" for their time. She doesn't know how right she was.
Seen on TODAY:
Scarf: Zara, $35
Trench: Zara, $99
Fishnets: Fogal, $45
Shoes: Jessica Bennett, $143,
Earrings: Alexis Bittar
Brooch: RJ Graziano
Necklace: Ben Amun
Bracelets: Alexis Bittar
Ring: Lenore Solmo