His real name was Lenny Robinson, but to hundreds of sick children he visited over the years, he was known as Batman, the caped crusader who drove a tricked-out Lamborghini that truly looked like the Batmobile.
But the bat signal went dark Sunday night. Robinson, 51, died in a traffic accident when his vehicle was struck after it broke down on a busy interstate, Maryland state police reported.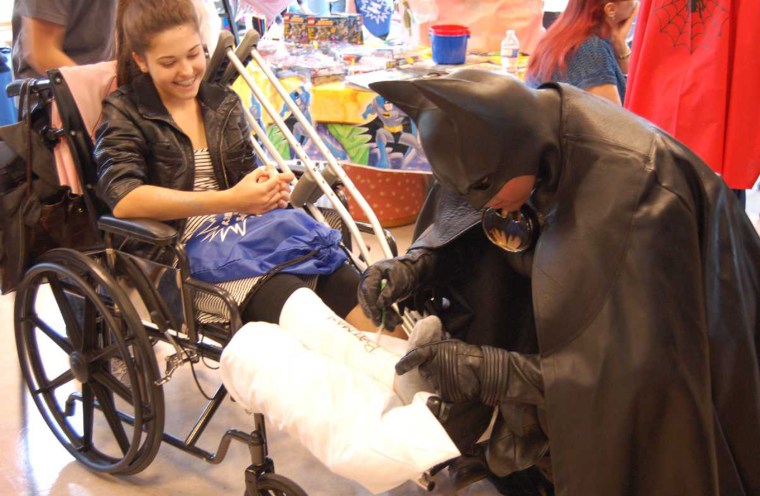 Robinson, a Baltimore area businessman, first shot to national fame in 2012 after being pulled over by police because of a problem with his license plate: It featured a Batman logo and nothing else. Robinson, dressed in full superhero attire when pulled over, had the actual plate inside the car.
At the time, Robinson was heading to a charity event for the Hope for Henry Foundation, an organization that helps sick children. Robinson may have avoided getting a traffic violation that day, but he didn't escape notice from fans around the world who saw the scenario play out on a police dashcam video that went viral.
That was an event he liked to joke about with Laurie Strongin, Hope for Henry's founder and executive director.
"He always said, 'Laurie, I'm never ever in a million years saying no to you because you made me famous,'" said Strongin, whose organization was named after her Batman-obsessed son, who died at age 7 from a rare disease.
Robinson became the organization's Batman and a key figure in its annual superhero party.
"We had a really beautiful relationship because we had this shared mission, for different reasons, to make sick kids happy," she said, noting they did more than 40 events together in the Washington and Baltimore region. "He was an incredibly special person."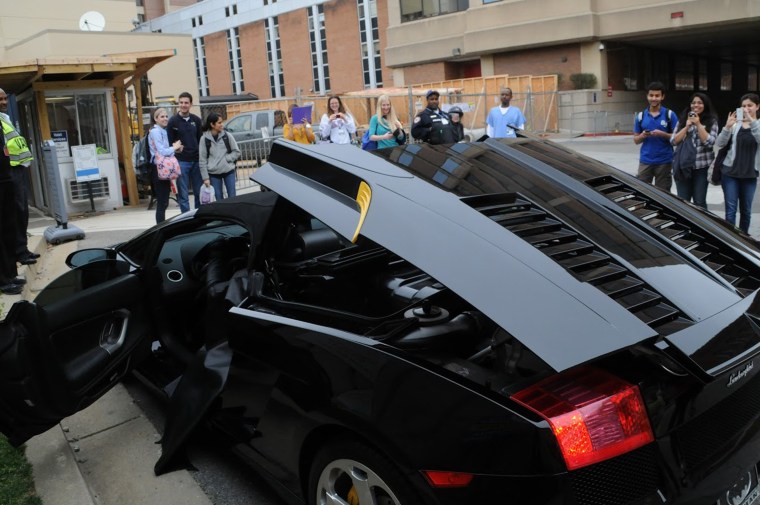 Robinson achieved great success and wealth when he was a young man and had numerous options of how to spend his time and money, Strongin said.
"He could have gotten a second home or go on huge vacations. Instead, he thought about, with great fondness, the time he spent with his children playing Batman and Robin, and he decided, 'I want to be Batman, and I want to visit kids who are sick in the hospital,'" she said. "I just think that says something really extraordinary about him. I don't know anybody in the world who came to that same to conclusion when they achieved incredible success at a young age. That was his life's work."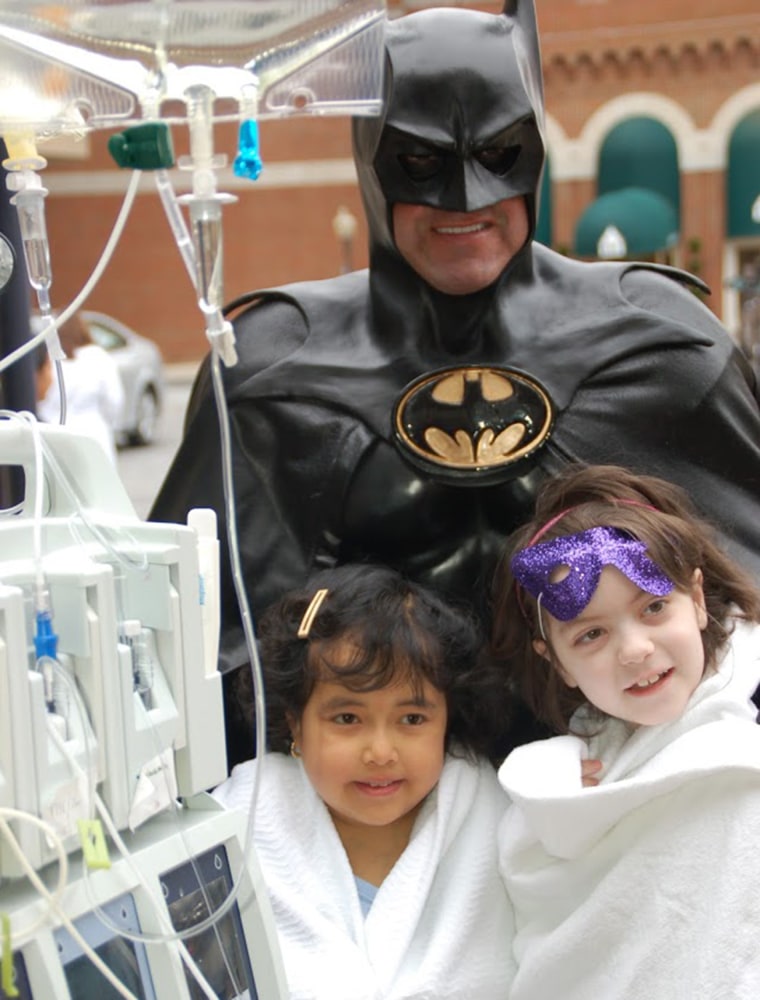 Robinson died Sunday evening after his Batmobile broke down on an interstate outside of Hagerstown, Maryland. He pulled the vehicle over to the center median, but witnesses noticed that the car wasn't completely pulled off the road, said Sgt. S. Cain, a police spokeswoman.
An approaching vehicle hit the Batmobile, which then hit Robinson, who was pronounced dead at the scene.
Children's National Hospital in Washington, D.C., released a statement upon learning about Robinson's death: "He inspired our cancer patients to be strong and to laugh and smile at the Hope for Henry events on our main campus. Lenny was extremely generous to our staff, patients, and families, and we will miss him very much."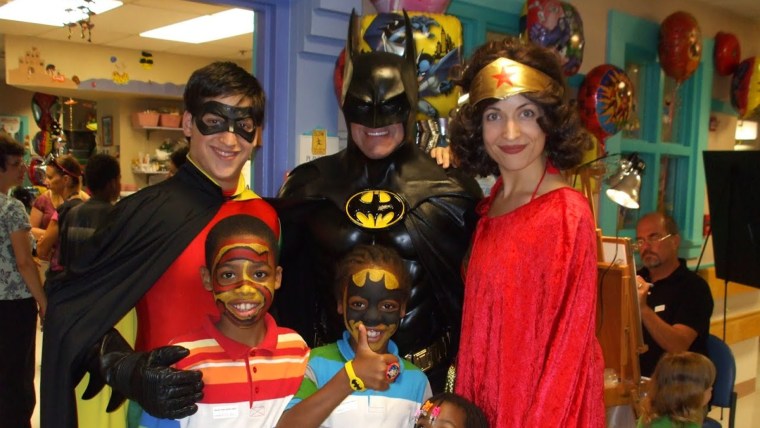 Robinson's devastated family and friends gathered Monday to remember him at his parents' home in Maryland.
"He touched a lot of lives and made a lot of kids smile," his younger brother, Scott Robinson, told The Washington Post. "That's all he wanted to do."
His brother said Robinson spent hundreds of thousands of dollars on his custom-made Batmobile, costumes and the memorabilia he handed out to children, always autographed "Batman."
Follow TODAY.com writer Eun Kyung Kim on Twitter.