Martha Stewart is mourning the loss of her youngest sister, who died Wednesday of a "massive brain aneurysm."
In a post on her blog, the media mogul revealed the sad news that her sister Laura Kostyra Plimpton had passed away at Norwalk Hospital in Connecticut.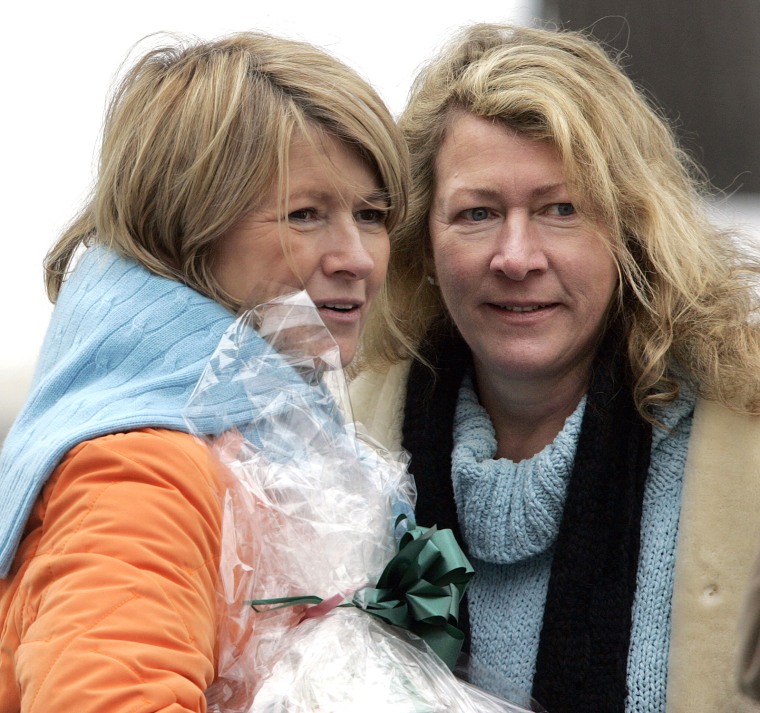 "Laura worked for me and the company for more than 25 years," Stewart wrote in a post titled "A Memorial For My Sister Laura," in which she also shared that their mother had originally wanted to give Plimpton a different name, but Stewart and her siblings won out.
"We still don't know why we didn't like the name Dorothy," she wrote, "but Laura was beloved by all as Laura."

Plimpton, a 59-year-old mother of three, woke up early Monday morning to exercise, and called for her husband Randy when she began to feel ill after taking a shower, Stewart wrote. Plimpton was rushed to the hospital and doctors said she'd suffered a massive brain aneurysm, from which she was unable to recover. She was kept on life support long enough to allow her children to say goodbye and to complete testing for organ donation.
Of her sister, Stewart wrote: "We are so sad but also happy that Laura had the foresight to donate so many healthy organs to needy people...Laura deserves the very best; she was an extraordinary employee, mother, wife and sister."
Plimpton was the youngest of the six Kostyra siblings, Kostyra being Stewart's maiden name. She had worked for Martha Stewart Living Omnimedia for more than 25 years, and most recently served as a writer, editor and researcher for the company blog and The Daily Wag.